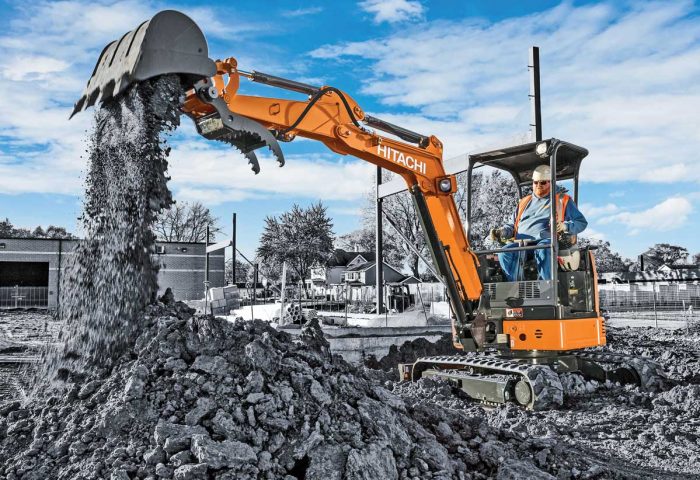 Defined as excavators under 6 metric tons of operating weight (some brands go as high as 10 tons), compact excavators look just like their big dig counterparts — undercarriage, tracks, cab, boom, bucket, attachment, engine, onward. For some basic definers, compact excavators have dig depths between 5 and 20 ft, cabs or ROPS operating stations, various tail swing configs, the ability to use attachments and diesel engines ranging from 13 to 70+ hp. Most capitalize on rubber track undercarriages that are great for navigating terrain with high flotation and a light footprint, fitting into cramped worksites to A) give precise and powerful dig performance, B) wield attachments like thumbs, grapples and brush cutters or C) all of the above and more.
We covered compact or mini excavators extensively in 2021, and we heard sales for units in North America reached about 63,000 units. That's impressive. Also, impressive are these 15 technical stories on buying, operating, owning and understanding the mini ex market. In fact, that first story below is maybe the most comprehensive story every written on the subject. Enjoy!
Keith Gribbins is publisher of Compact Equipment.
Tags:
Best of 2021