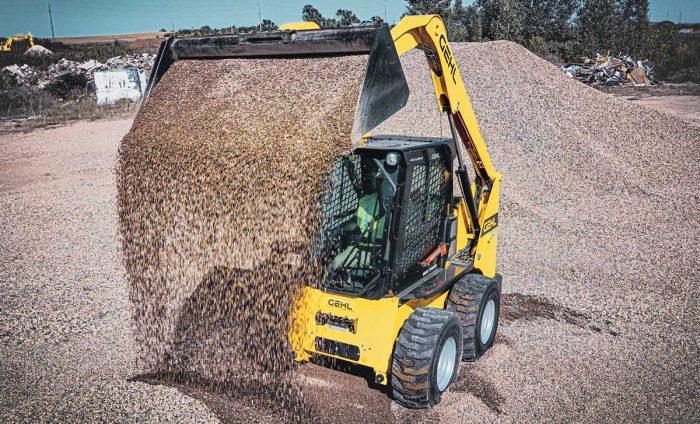 Skid steers are among the oldest and most famous American-made equipment categories. Compact track loaders are one of the most popular today. Skid steers use wheels, while track loaders use tracks. That's the big difference. Both categories have the ability to run hundreds of attachments off their powerful auxiliary hydraulic systems. High-flow hydraulic systems originated in the 1980s to power larger niche attachments, and today it's a popular option for high-powered skid steer and track loader operations. Flow ranges from 16 to 50 gpm.
Along with hydraulic power, manufacturers have prioritized operator usability, high technologies, increased comfort and improved efficiency over the past several years (along with Tier 4 Final engines). Pressurized cabins, adjustable seats, backup cameras and ergonomic controls make operators feel like they are in the driver's seat of their own cars. Routine tasks such as boom settings and wheel speeds can be automated with electro-hydraulic (EH) joysticks. Choices abound in style, brand, size and power, but the most important choice might be a vertical- or radial-lift machine. For forklift-type and loading applications, the vertical lift does a great job, but heavier digging and attachment applications tend to be better suited for radial lift.
Skid steers and track loaders can be found in a multiplicity of markets. Farming. Road work. Landscaping. Snow removal. Our personal favorite: Stevedoring — the loading and unloading of cargo ships — which can be done with a skid steer and a remote-control operating system in precarious aggregate-moving applications. Adding to that diversity of applications is an expansive market of at least 12 major brands of skid steers and track loaders being sold in North America in 2021.
We cover these two categories almost more than any other machine type. Here's proof – 15 of our best features from 2021. Enjoy!
Keith Gribbins is publisher of Compact Equipment.
Compact track loaders are the most popular category of compact equipment in America. Learn why with loads of track loader features right here.