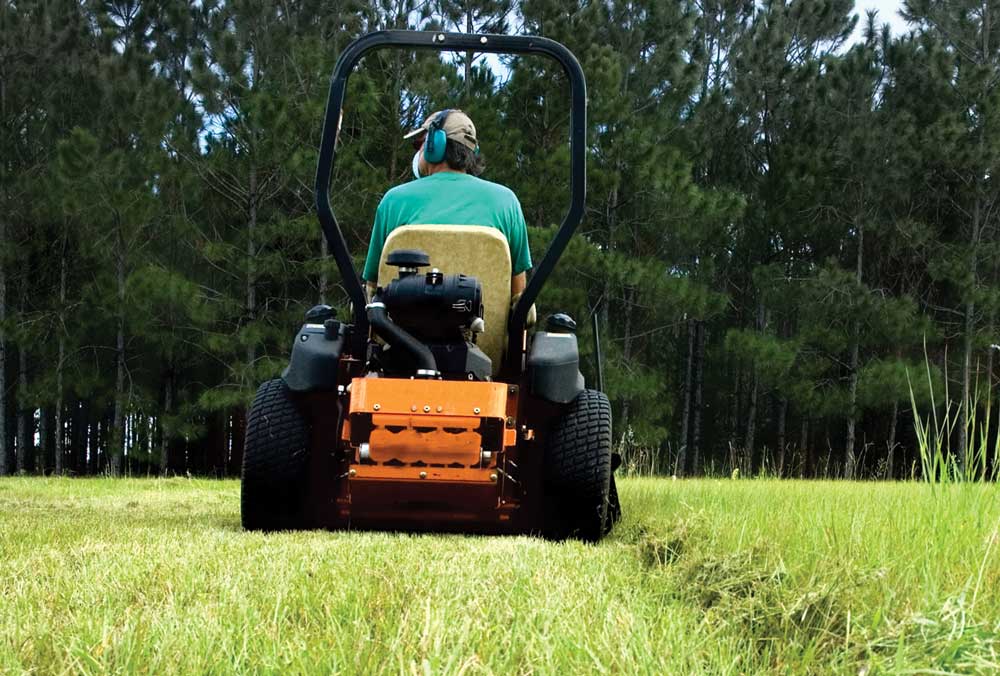 The Outdoor Power Equipment Institute (OPEI) is the advocacy voice for the outdoor power equipment industry, representing power equipment, small engine, utility vehicle, golf car and personal transport vehicle manufacturers and suppliers. As such, OPEI is keenly aware of the trends, challenges and opportunities facing the industry. From expanding software solutions to tight labor markets to new equipment technologies like autonomous mowers and more efficient engines, here's what we have our eye on as we close out 2019 and prepare for 2020.
Growth Areas
OPEI regularly collects shipment data from members and develops regular forecasts on market growth. OPEI mid-year forecast projections (the latest available) use as their basis the compiled monthly shipment data reported by OPEI members, constituting more than 90 percent of all shipments in the U.S. market. OPEI projections reflect shipments of products to include all power sources (e.g., gas, battery, corded, diesel, propane).
After a slightly down year in 2018 due to an extended winter and late spring season, outdoor power equipment shipments have rebounded nicely in 2019 with year-over-year growth ranging from two to seven percent depending on the product. Commercial products used by professionals and consumer battery-powered products are the highest growth categories. Industry products continue to diversify into electric power, and the U.S. commercial landscaping sector continues to grow.
Other key data points from the latest report include:
• Consumer lawn mower shipments are forecasted to grow by nearly five percent in 2019, with 7.4 million units shipped.[1]
• Commercial lawn mower shipments are forecasted to grow by almost 7.5 percent in 2019, with 330,000 units shipped.[2]
• Handheld power equipment shipments are forecasted to grow by 2.5 percent in 2019, with 25 million units shipped.[3]
Equipment Technology Keeping Contractors Ahead
Equipment OEMs continue to bring equipment to market that showcases new and innovative technology. OEMs also have integrated more Internet of Things functionality into equipment, allowing contractors to more easily track equipment location, stay on top of engine diagnostics and monitor key performance indicators. With more data at their fingertips, contractors and their servicing dealers can more quickly diagnose and repair problems, getting equipment back into the field and avoiding costly downtime. Engine technology continues to advance too, giving contractors the most efficient and lowest emission options in decades, as well as an expanding range of fuel options, including gasoline, diesel and propane.
Diversification of Power Sources
That expanding range of fuel sources also means expanding areas for electric equipment. If you've been to GIE+EXPO in the past few years, you've seen the introduction of commercial-grade battery/electric equipment, including everything from handheld equipment to walk-behind and even zero-turn mowers. And as battery technology continues to expand into the professional contractor market, it's only one power source available to contractors. Manufacturers have broadened the power sources available for outdoor power equipment to include lithium-ion batteries, hybrid drives, propane, diesel and others, giving contractors a wide range of options to choose depending on the site and applications.
Labor Challenges
A shortage of skilled labor continues to challenge contractors across the landscape, hardscape, construction and tree care industries. With record low unemployment and 10 years of economic expansion, contractors struggle to find — and keep — talented crew members. OPEI remains engaged with our partners to find common-sense solutions to these workforce challenges, including working with partners in the H-2B Coalition to increase the access of legal seasonal labor to the trades. And OEMs continue to introduce equipment to make contractors more efficient and productive with the employees they already have, including wider decks on mowers to speed mowing, quieter equipment to expand the times crews can be on site and autonomous technology.

Robots in the Field
Professional landscapers and homeowners alike are adopting the use of robotic lawn mowers, just the first iteration of autonomous technology we're seeing, with potential applications in other industry segments, including snow and ice management. Contractors continue to face challenges in finding enough workers, and we expect them to look to autonomous technologies as one option to alleviate the strain on an already tight labor market. And with the pending release of OPEI's robotic mower standard later this year, we expect more manufacturers to enter the space, offering a wider range of robotic mowers to address a diverse range of jobsites.
Equipment Bans and Restrictions
Unfortunately, municipalities across the country continue efforts to restrict or ban the use of some outdoor power equipment, regardless of power source. OPEI continues to work with the National Association of Landscape Professionals, as well as other state and regional landscape associations across the country, to encourage contractors to continue their work to educate their local community leaders, residents and other stakeholders on the vital role this equipment plays in their communities, misconceptions about its design and the importance of the people using the equipment.
GIE+EXPO as an Industry Bellwether
Your industry tradeshow — GIE+EXPO — is held every year in Louisville, Ky., and acts as a gauge on the industry's health. And for the last seven years, the show has seen increases in square feet of space, attendance and number of exhibitors. This year's show, to be held Oct. 16-18 at the Kentucky Exposition Center, promises to be no different, with new product introductions and can't-miss education.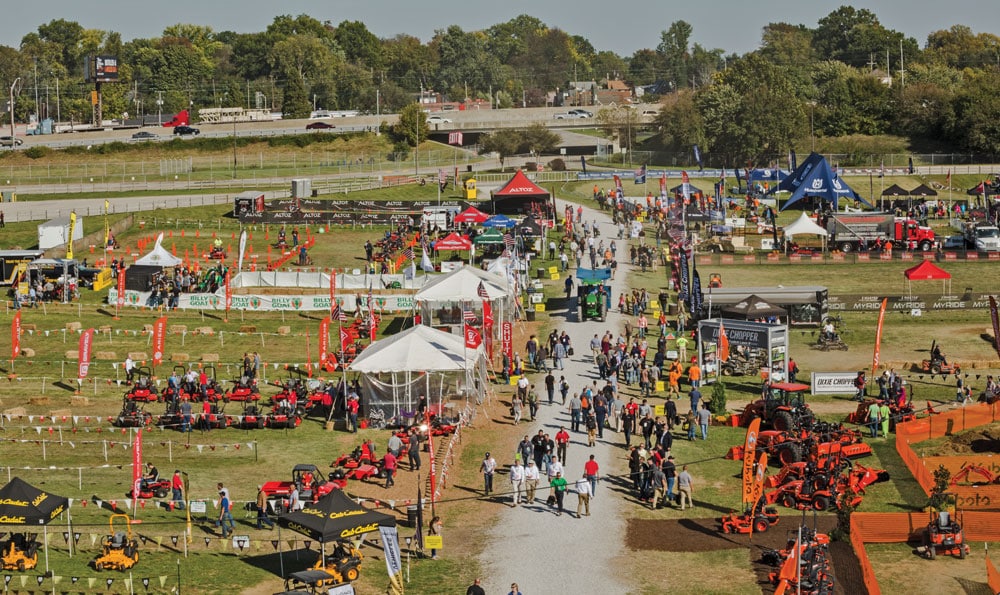 An Industry of Innovation
We see powerful opportunity in the outdoor power equipment industry in the coming year. Manufacturers continue to expand the range of equipment they're bringing to market. UTVs and personal transport vehicles have augmented the abilities of many contractors to move people and materials across large jobsites or into places where trucks aren't practical. Portable generators help bring power out into remote areas and charge batteries for electric equipment. New, efficient engines help keep fuel costs in line and emissions low. Autonomous technologies can help contractors automate parts of their business, and connected equipment combined with software solutions can help contractors understand the data driving their businesses.
Kris Kiser is president and CEO of the Outdoor Power Equipment Institute, an international trade association representing power equipment, small engine, utility vehicle, golf car and personal transport vehicle manufacturers and suppliers.
Tags:
home
,
October 2019 Print Issue
,
OPEI