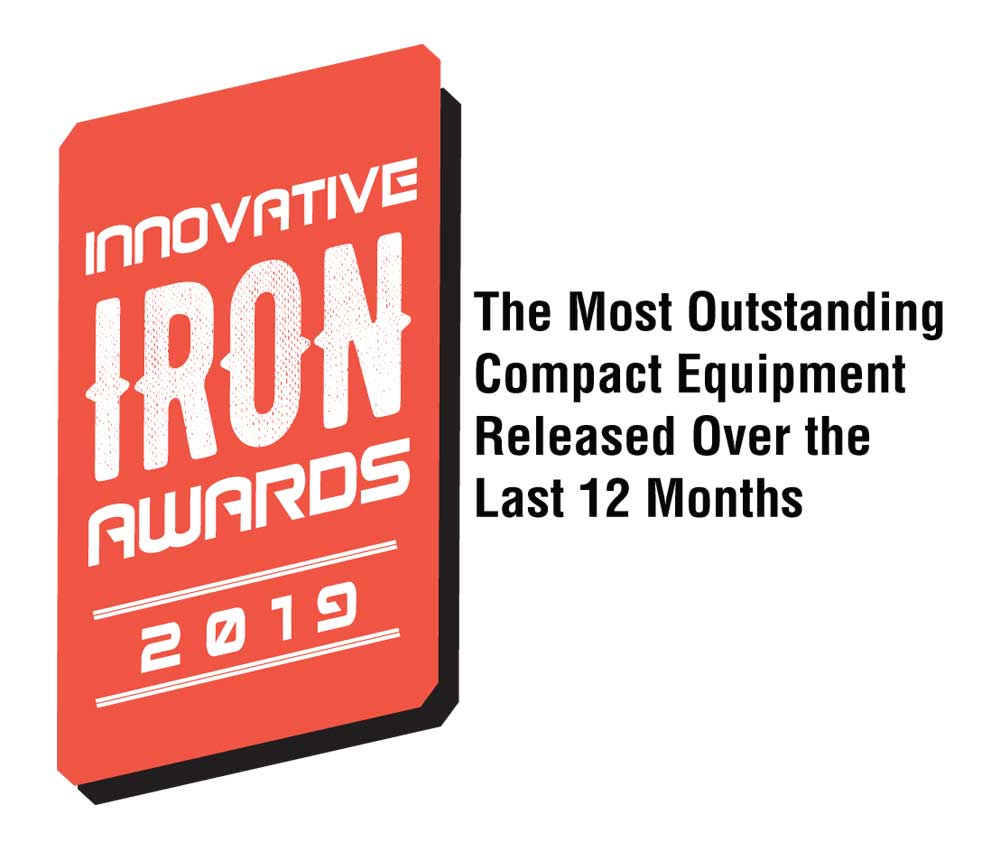 In the off-highway equipment industry, most of the machine options are already pretty fantastic. Skid steers that boast insane hydraulic power to the attachment, zero-turn nimbleness and automation as sophisticated as giant loaders. Micro excavators with retractable undercarriages that fit through narrow gates, boasting zero tail swing, 10 ft of reach and a ridiculous amount of breakout force for their size. Almost any brand and unit on a dealer lot today can be outfitted with standard or optional features that sound futuristic — from telematics to grade control. My point is: The standard for greatness is very high today because the status quo is already pretty damn impressive. That is why we bow to these 2019 Innovative Iron Award winners. These ideas are taking already amazing machines to a whole other level.
Impressive Reach: JCB's 504-13 Is Redefining Small Telehandlers

Small, tool-carrying telehandlers are popular in Europe, especially in farming, and we're starting to see more small, high-lift attachment-takers coming to America. JCB's new 504-13 Loadall telescopic handler is the most compact in its lineup, and one of the smallest on the market, with a lift capacity of 4,000 lbs and a maximum lift height of 13 ft, 3 in. The JCB 504-13 telehandler is like a high-lift skid steer with permanent four-wheel steering, delivering a unique enhanced maneuverability and two-speed hydrostatic transmission to ensure roadability. Despite its compact size, the 504-13 features an all-steel body and a skid steer coupler to accommodate a wide array of attachments and applications. For more info, visit jcb.com.
---
Impressive Combo: Manitou's MT 420 Has It All

Super compact doesn't mean super scaled back. This super-compact Manitou MT 420 telescopic handler is just like its bigger brethren, except highly maneuverable and a great attachment-taker. It has a maximum lift capacity of 4,400 lbs, lift height of 14 ft, 3 in. and forward reach of 9 ft. At just 4 ft, 11 in. wide and 6 ft, 3 in. tall, the Manitou MT 420 can fit through a standard double door, making it a great machine for inside work. While super-compact in size, the Manitou MT 420 still offers the comforts of a full-size cab: single multi-function joystick for all hydraulic functions; three steering modes (four wheel, two wheel or crab); self-leveling forks; and a universal skid steer quick-attach system. For more info, visit manitou.com.
Tags:
Innovative Iron Awards 2019
,
JCB
,
Manitou
,
November December 2019 Print Issue