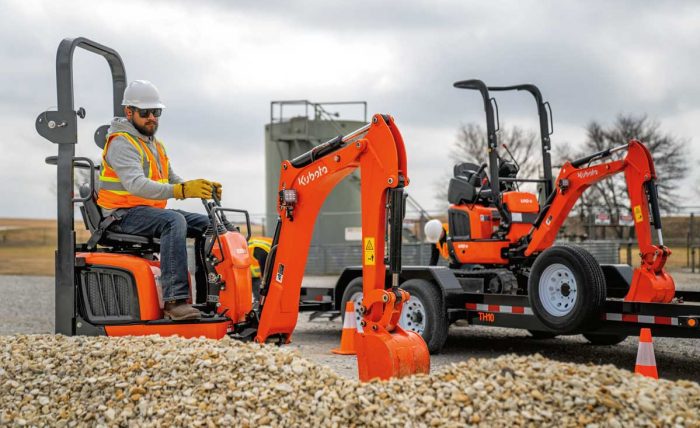 Mini excavators are great machines for a wide variety of tasks, everything from excavating for underground utility installations to moving decorative rocks in a patio project to breaking up concrete in a demo job. Their compact size allows most of them to be transported without a CDL and work in areas where larger equipment simply cannot fit. The mini excavator category includes models ranging from 0 to 8 metric tons, with the 3- to 4-metric-ton range being the most popular. However, larger minis are gaining interest.
When sizing up a new machine, it's important to consider current and future applications. Since mini excavators are now being used for a broader range of jobs, buyers should ensure that their machines are the appropriate size and deliver enough power to operate the attachments they need to use — plus a little extra muscle for future endeavors. I highly suggest you read these excellent articles from our archives on how to buy, rent and maintain a mini excavator. Then, I've gathered a bunch of options to get your mind thinking about a specific model. Enjoy!
Takeuchi TB335R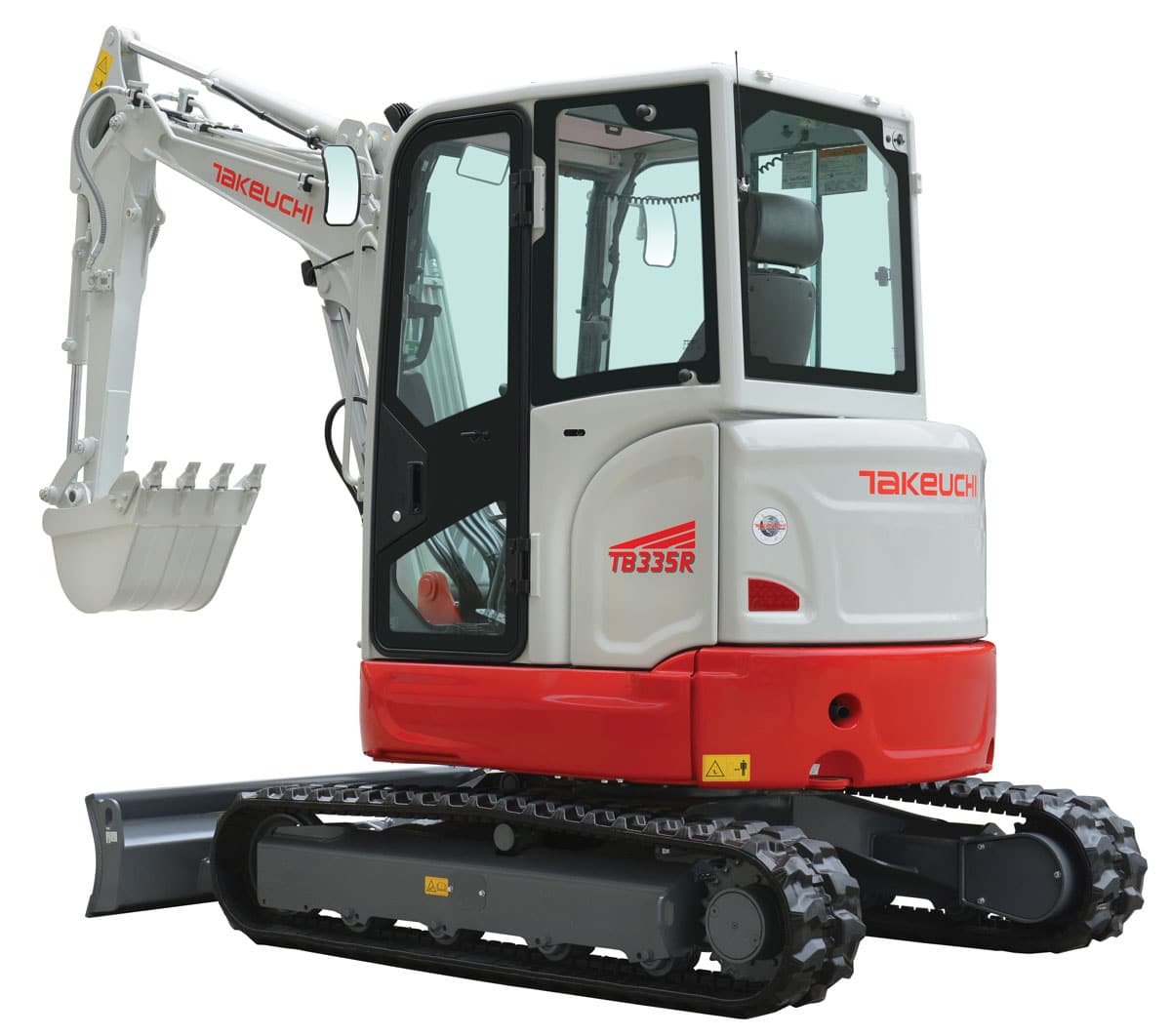 Takeuchi continues to expand its comprehensive lineup of compact excavators with the introduction of a short tail swing, 3.5-ton model, the TB335R. The TB335R has an operating weight of 7,970 lbs with a canopy, and it is powered by a 24.4-hp Kubota engine that is DOC only, requiring no additional exhaust aftertreatment system. It has maximum dig depth of 10 ft, 6.2 in. and max reach of 17 ft, 9.7 in. The TB335R is equipped with a high-definition, multifunction color monitor and an intuitive jog dial. Takeuchi Fleet Management telematics are standard and provide remote diagnostics and scheduled maintenance alerts tailored to the owner/operator. For more info, visit takeuchi-us.com.
John Deere 30G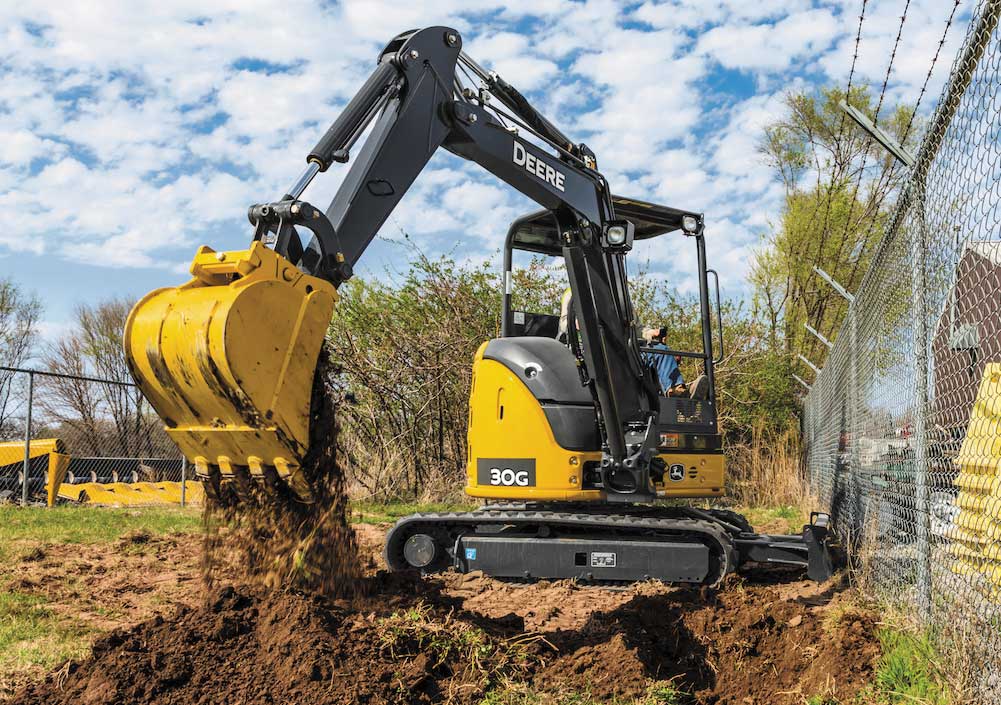 The 30G compact excavator meets the demand for customers looking for a solution in the 3- to 4-metric-ton class. The 30G model incorporates all current G-Series features including the standard pattern changer, quick couplers and hand-controlled proportional auxiliary hydraulics. Compared to previous models, the 30G provides improved operation specifications including a 22 percent increase in bucket force, an 11 percent increase in arm force and a 16 percent increase in auxiliary hydraulic flow. Additional features include a redesigned climate-controlled cab, an adjustable seat and foldable travel pedals. The 30G also includes a third service door to improve access to daily checkpoints. For more info, visit deere.com.
Yanmar SV40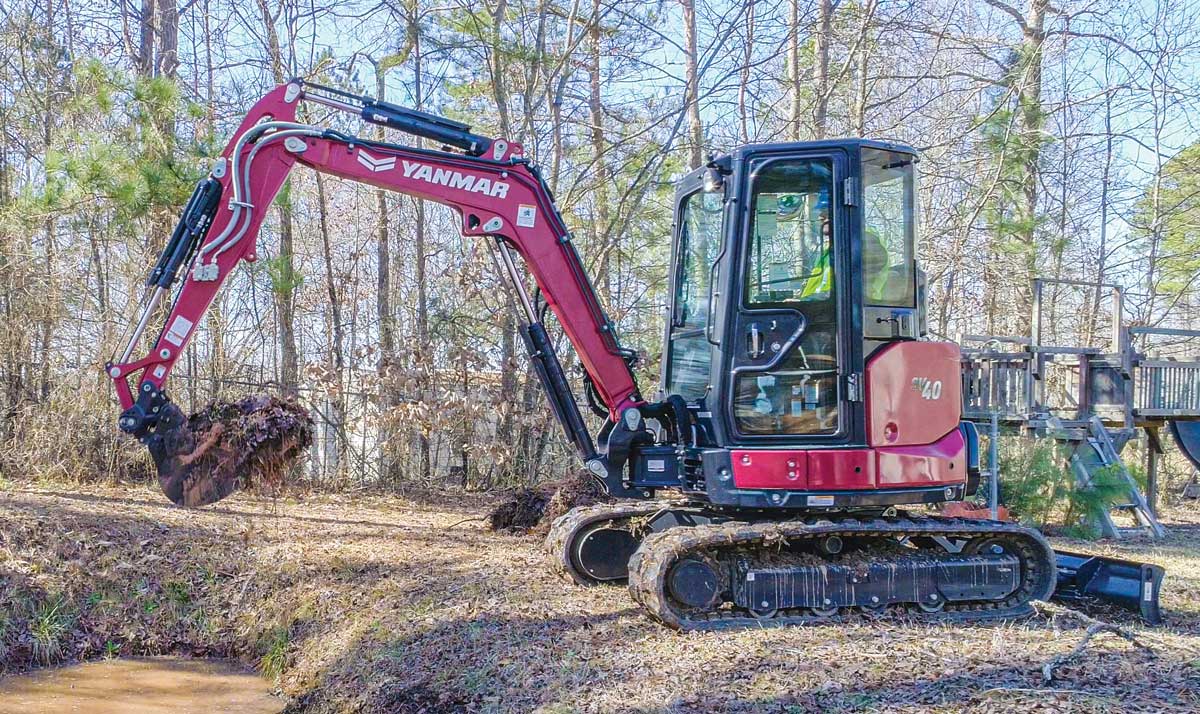 Yanmar Compact Equipment tailored the ultra-tight tail swing SV40 excavator to push the limits of performance and capability. The SV40 has a 39-hp, electronically controlled Tier 4 Final diesel engine, creating impressive power from the under-5-ton machine. The SV40 comes standard with the company's quick-coupler, its SmartAssist Remote communication system and leading four-year/4,000-hour warranty. The mini excavator also features an intelligently designed operator station for easy use and monitoring of machine performance. This includes an LCD monitor and intuitive controls. Additional options for the SV40 include a second auxiliary circuit option, a four-way blade, a six-way blade and an additional counterweight. For more info, visit yanmarce.com.
Kubota U10-5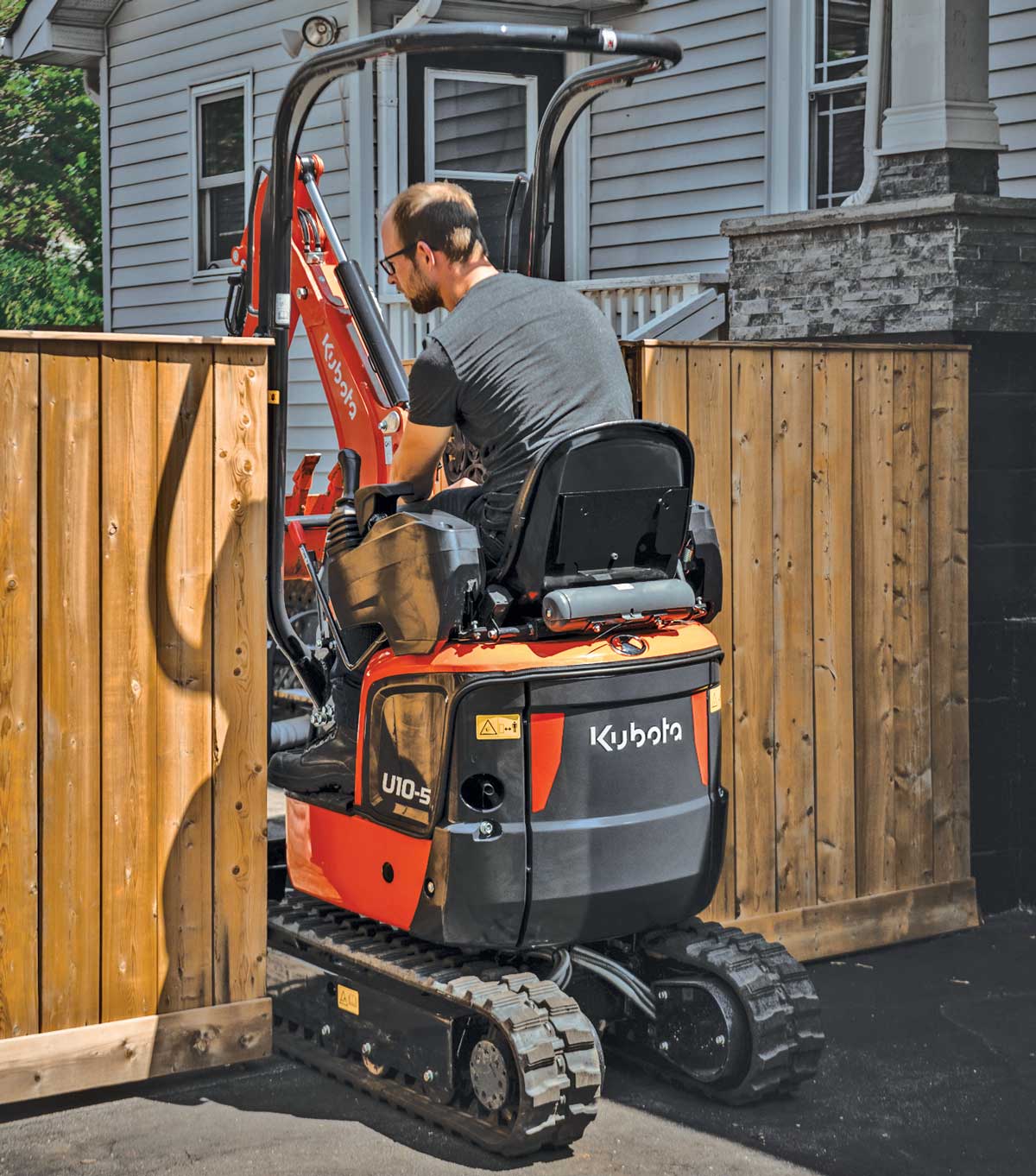 The U10-5 takes an all-new, in-demand spot in Kubota's U Series minimal tail swing lineup. The machine offers easy, single-level maneuverability with hydraulic adjustable track widths that quickly contract to fit through tight spaces easily. The U10-5 contracts to 2 ft, 6 in., and when needed, can widen out to 3 ft, 3 in. The U10-5 extends to a 5-ft, 11-in. digging depth with a bucket breakout force of 2,337 lbs. Its hydraulic control system offers smooth operation and an increase in digging productivity. The U10-5 also offers the same side lever joystick operational controls found on the other larger Kubota excavator offerings. For more info, visit kubotausa.com.
We'd love to keep in touch! Check us out on Facebook, Twitter and LinkedIn!
Doosan DX50Z-7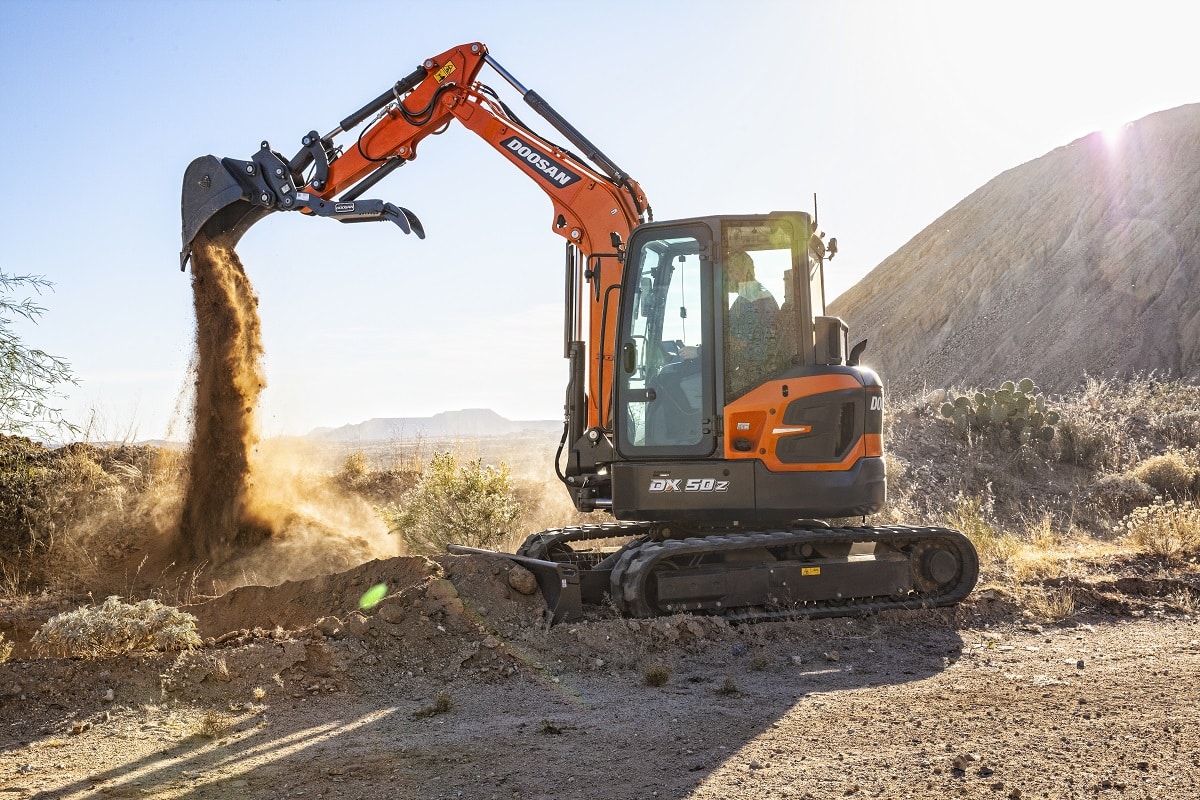 The new 48.8-hp Doosan DX50Z-7 mini excavator is part of the 5-metric-ton size class. Its zero tail swing design makes it a popular choice for customers working in confined spaces on construction jobsites or landscaping projects. A standard enclosed cab with heat and air conditioning will keep operators working comfortably throughout the day. A heated adjustable seat is available as an option for additional operator comfort. Customers can upgrade to a steel track option for use in jobsite conditions that may otherwise damage rubber tracks. Standard attachments for the DX50Z-7 mini excavator include a bucket, quick-coupler and a thumb. For more info, visit na.doosanequipment.com.
Hitachi ZX50U-5N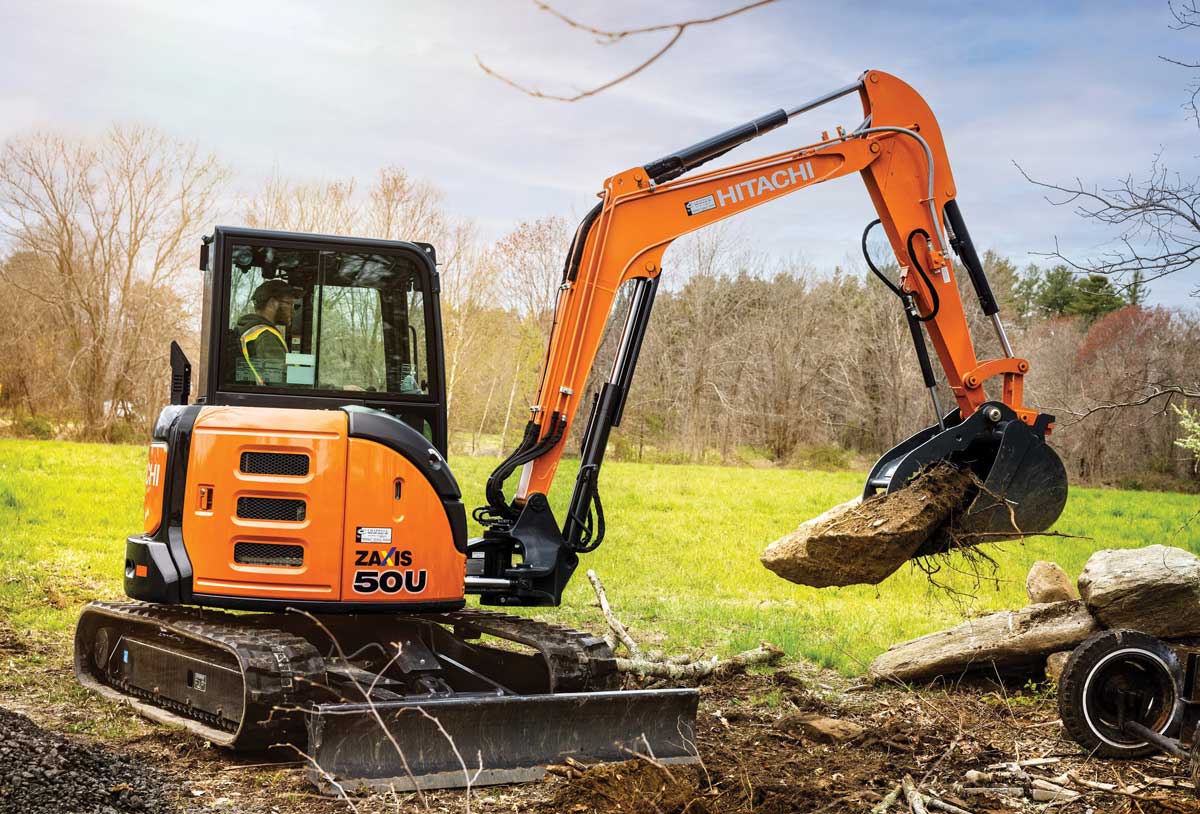 With its reduced tails wing design, the compact, yet powerful, 10,560-lb Hitachi ZX50U-5N is perfect for working in congested areas. An independent swing boom and 360-degree rotation let you set up and work almost anywhere. The ZX50U-5N offers plenty of height and reach to get up and over truck sideboards with a max reach of 19 ft, 7 in. It also provides a maximum dig depth of 11 ft, 7 in. The Hitachi ZX50U-5N allows the engine speed to be matched to the job with power/economy work modes, which are usually only available on larger excavator models. The power mode provides higher engine speeds for most general digging work, while the economy mode reduces engine speed for lighter digging jobs. For more info, visit hitachicm.us.
Cat 304 and 305 CR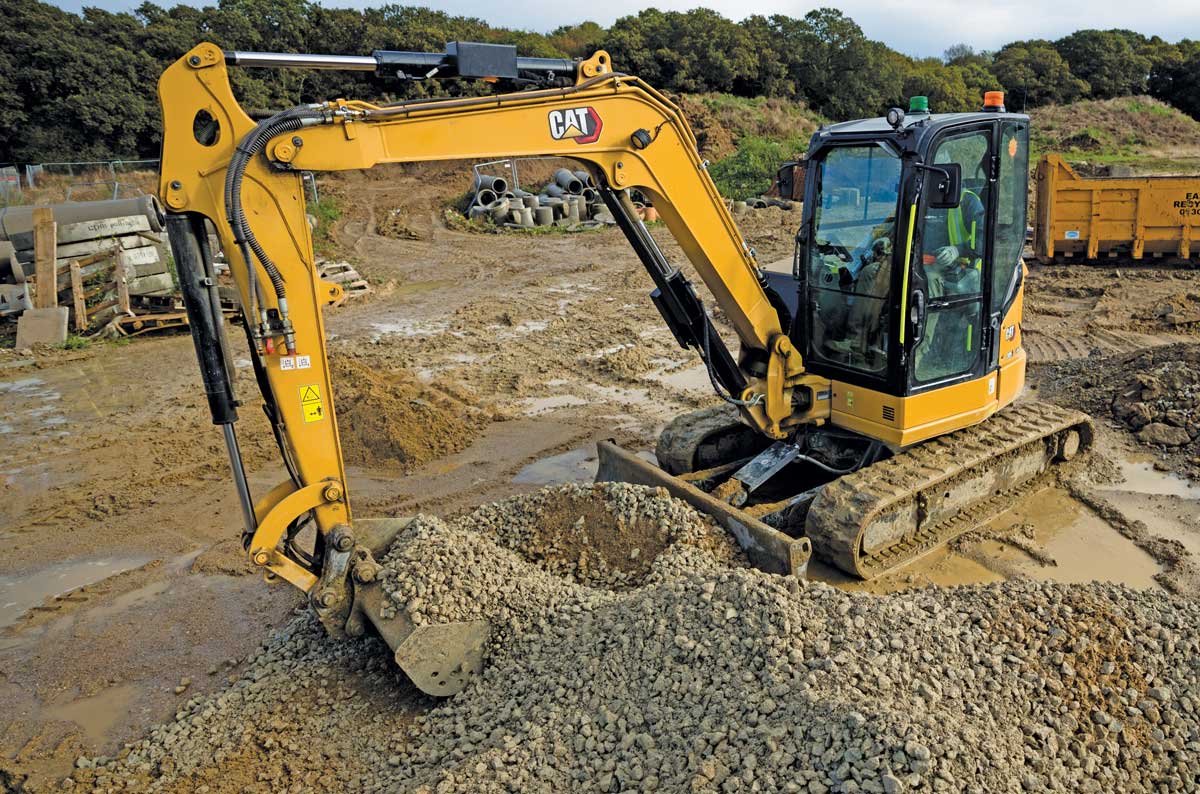 The new 4-ton Cat 304 and 5-ton Cat 305 CR Next Generation mini hydraulic excavators deliver more power to the pumps, higher bucket breakout forces and deeper standard digging depths to increase performance by up to 20 percent over their E2 Series counterparts. Their industry-leading grease intervals and extended filter service life, combined with common components throughout the line and flat, easy-to-replace side panels, deliver up to 10 percent lower owner and operating costs. Built with a new reduced radius design, the 304 features a narrow, 66.9-in. track width. The new engine on the 305 CR delivers nearly 9 percent greater power to increase machine performance. For more info, visit cat.com.
JCB 35Z-1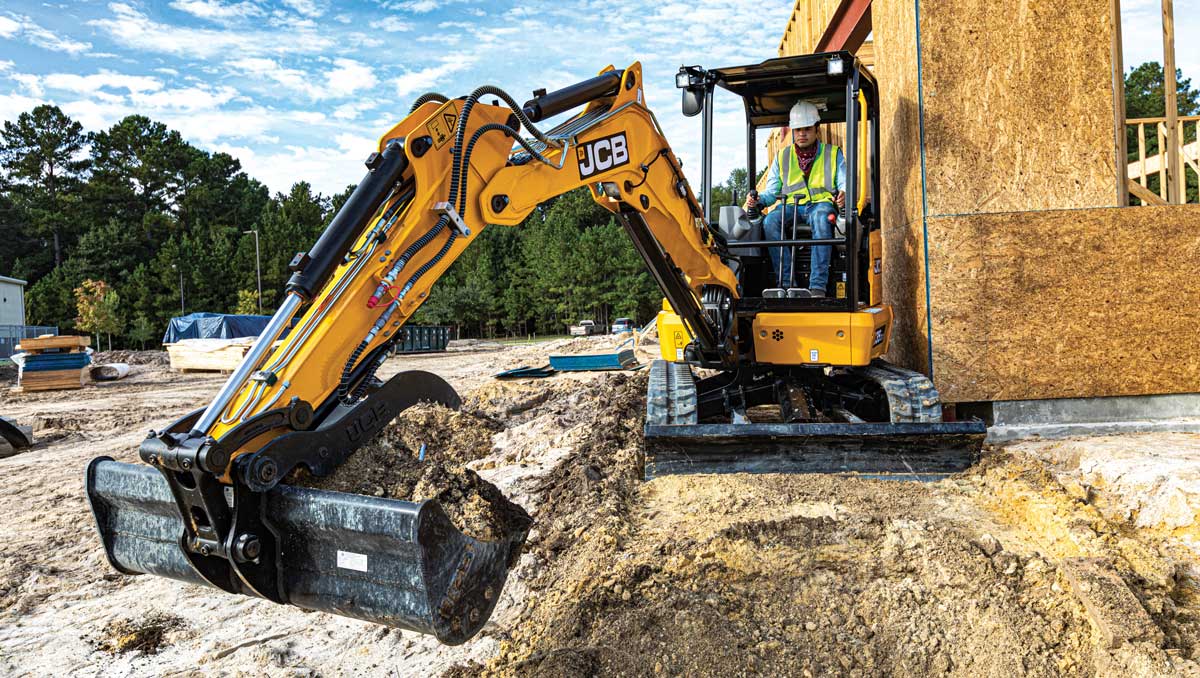 JCB's 35Z-1 zero tail swing mini excavator is a Tier 4 final machine with no need for electronic control, aftertreatment or EGR. It has zero tail swing for easy and safe maneuverability, especially in confined spaces. The machine features a heavy-duty kingpost with durable, re-bushable pivots to optimize service life. In addition, the 35Z is 100 percent steel bodywork, making it strong and when needed, easy to repair. The machine was also designed to keep running costs as low as possible with long greasing intervals of 500 hours, load sensing hydraulics and four different engine modes to further reduce fuel consumption. For more info, visit jcb.com.
Pam Kleineke is managing editor of Compact Equipment.
For reprint and licensing requests for this article, please click here.