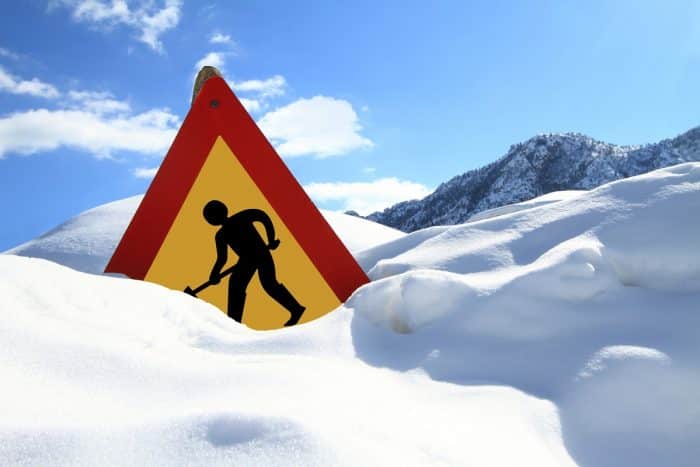 The winter months can be brutal. Whether you're a contractor that does work outside or inside homes, work tends to slow down during the holiday season. Nonetheless, you can still find new and creative ways to make some extra cash flow during the slower season.
Here are some tips from Hearth on how to use the equipment you already own to keep the cash flowing this winter:
Holiday Decorations
Trying to outdo your neighbor's holiday decorations is an American tradition that brightens up neighborhoods across the country. Offering holiday decorating services to your community is a great way to help homeowners really turn up the yuletide spirit this year and snag some extra cash for yourself. Go one step further and provide decorations too for a full service offering!
Firewood Delivery
We all love to sit around a roaring fire in our homes or around a fire pit in our backyards. People need firewood, but often they don't have the equipment to cut their own, transport or stack their own firewood. That's where you come in!
Snow Removal
Most states are no stranger to tough weather conditions. Connect your community with a trusted way to keep their property safe after a storm and even get your customers to sign seasonal contracts rather than one-time agreements for snow removal and driveway plowing.
Connect with Existing Customers
There is plenty to do indoors during the winter months. Connect with customers from the past year to see if there's anything in their homes they need help with. Winter is a great time for homeowners to take care of those projects they put off all year.
Get the Word Out
Take this downtime to really expand your business. Advertise your new services on your social media pages via a short selfie video, print out flyers, add a page to your website or create a sign for your work truck to let people know about your holiday services.
Hearth is a financial technology company working with tens of thousands of home improvement professionals. Learn more here!
Tags:
Hearth