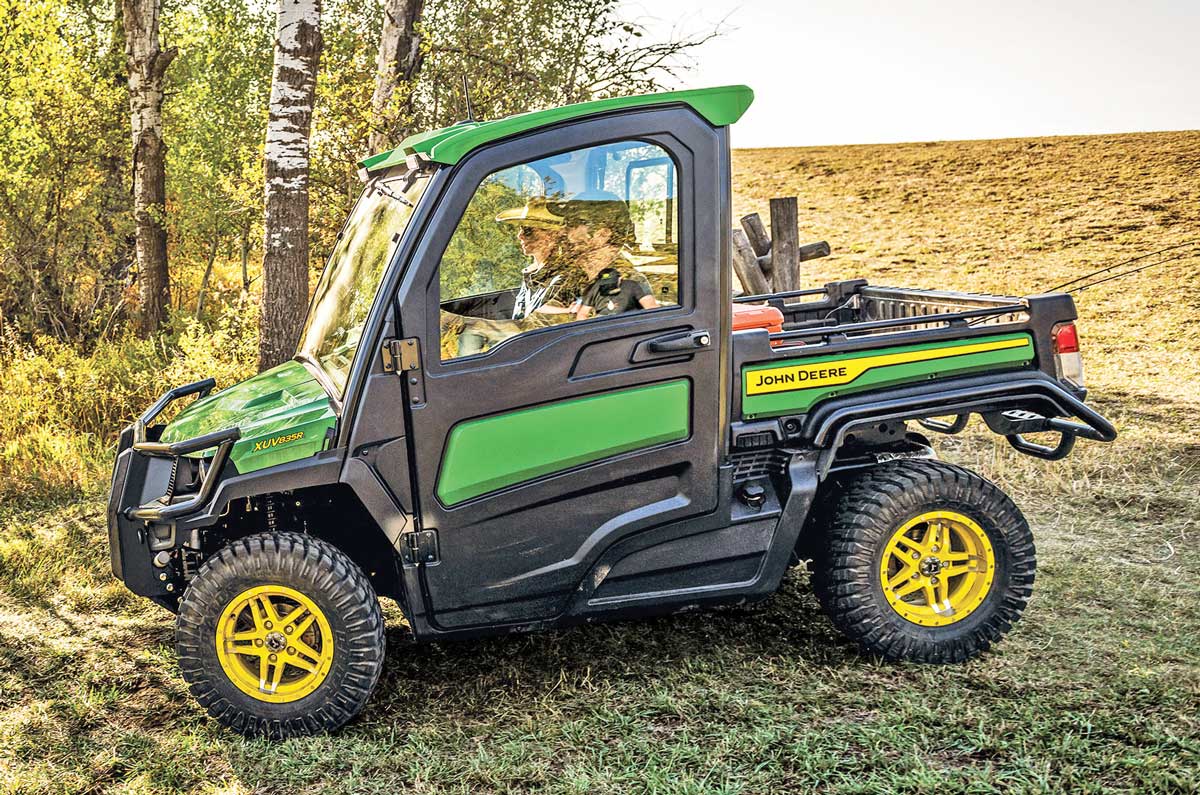 The Top Construction, Landscape and Rental Equipment Launched in 2022
Throughout 2022, the Compact Equipment crew traveled the countryside (tradeshows, product launches, zoom interviews, operation opportunities) to analyze and catalog every model of compact machinery released into the wild. Looking back, the last 12 months saw the introduction of an impressive array of off-highway construction equipment and OEM systems, but a certain set of equipment stood above the rest. We call them the Innovative Iron Award winners, and these particular units are, in our humble opinion, the best compact equipment released in 2022. Here comes a winner right now. See them all right here.
John Deere Produces the Ultimate Luxury UTVs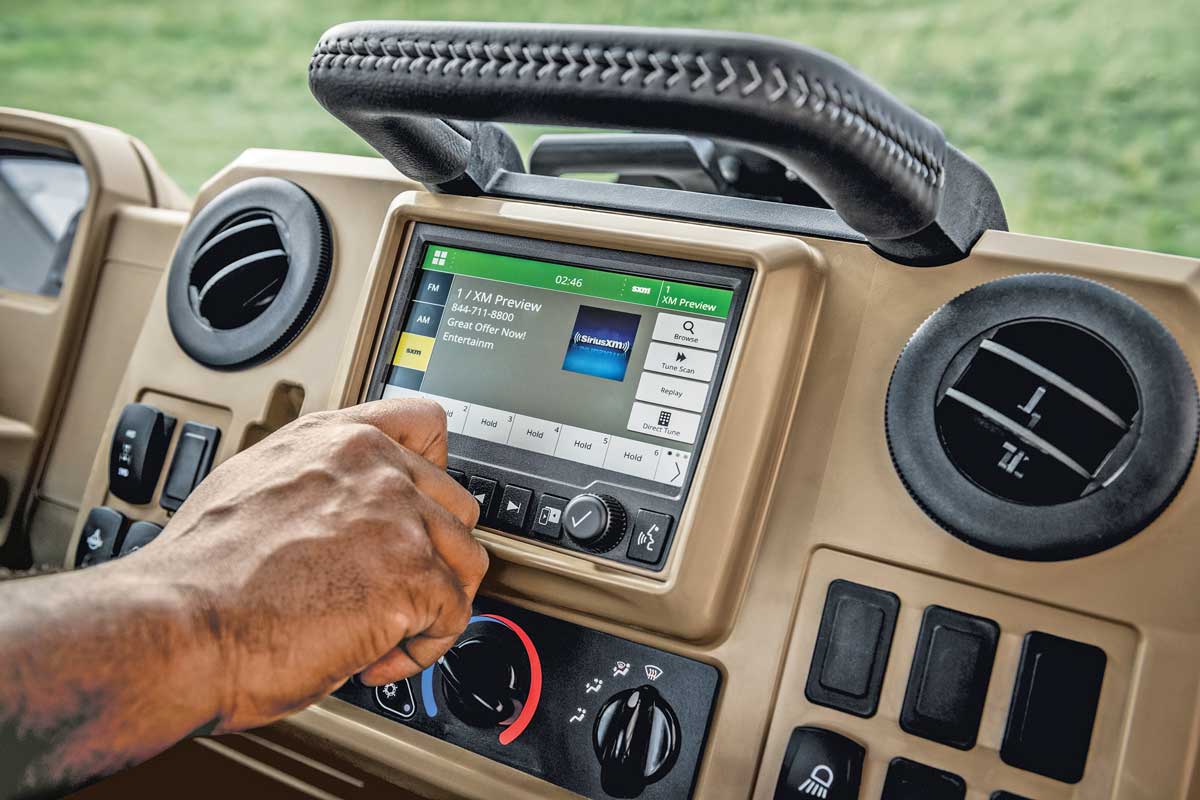 For those who want the ultimate decked out UTV, let us introduce you to John Deere's XUV835R and XUV865R Signature Edition Gator utility vehicles. These (ahem) work UTVs come standard with everything from climate-controlled cabs to a seven-speaker infotainment system with a swanky touchscreen. The XUV835R and XUV865R Signature Edition vehicles are the most premium UTV models for John Deere enthusiasts, and drivers will enjoy everything from genuine leather seats to a rear-facing camera to front roof-mounted LED driving lights.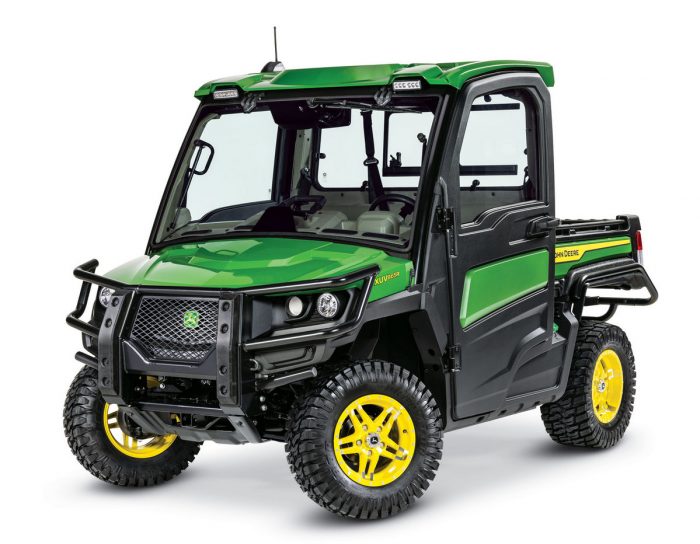 There are just so many awesome standards. In addition to the features that Deere customers have come to expect, including a climate-controlled cab, easier shifting with an integrated park brake, informative instrument cluster and four-wheel drive with the flip of a switch, Signature Edition Gator Utility Vehicles come standard with the following:
● Genuine leather seats and leather-wrapped grab handles that are easy to clean
● Integrated touchscreen infotainment system delivers automotive-grade smartphone integration, rear-facing camera, Bluetooth wireless connectivity, AM/FM and SiriusXM satellite radio.
● Memorable audio experience with a seven-speaker sound system, professionally tuned by Harmon
● Rear-facing camera displays image on the infotainment screen with the push of a button to provide better visibility when attaching trailers or spreading materials like seed or salt.
● Bumper Pro Brush Guard protects the front of the vehicle, provides rubber bumpers for pushing gates and features a center screen to keep debris from entering the radiator
● Front roof-mounted LED driving lights
● Rear-sliding window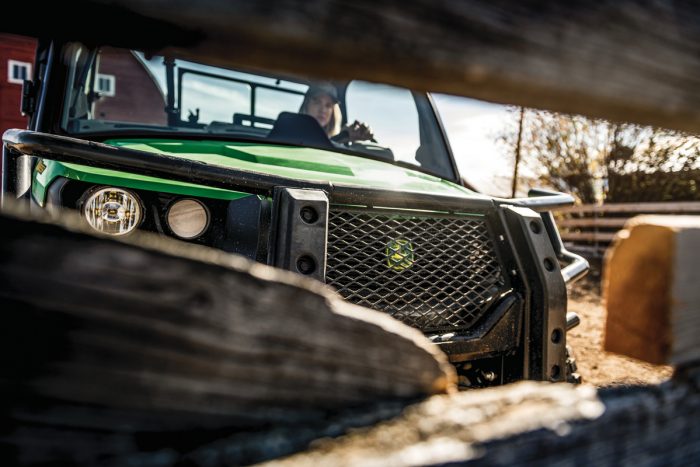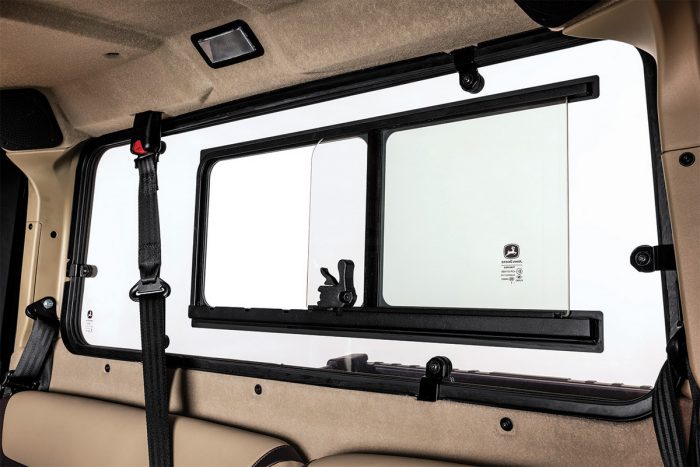 A quote from the original launch:
At John Deere, 'Signature Edition' means top of the line with the best features and upgrades," said Maureen McCormack, Go-to-Market Manager, Gator Utility Vehicles. "That's exactly what you'll get with Signature Edition Gator Utility Vehicles — leather seats, touchscreen infotainment system, high-end audio, rear-facing camera — it's the best of the best in UVs.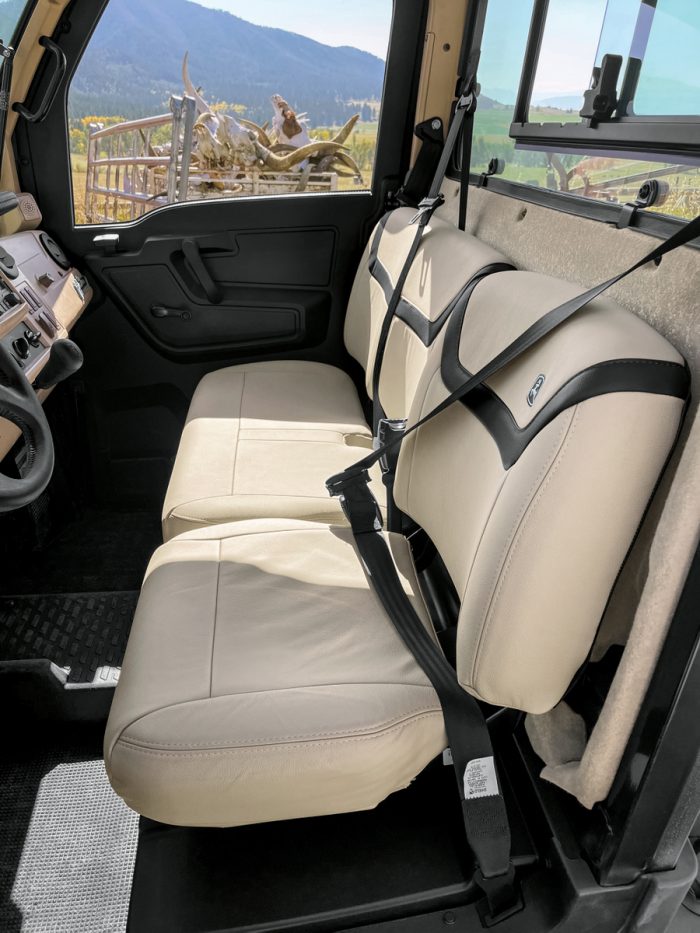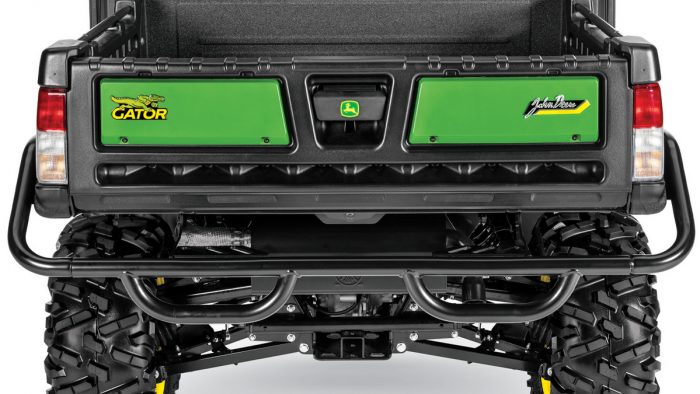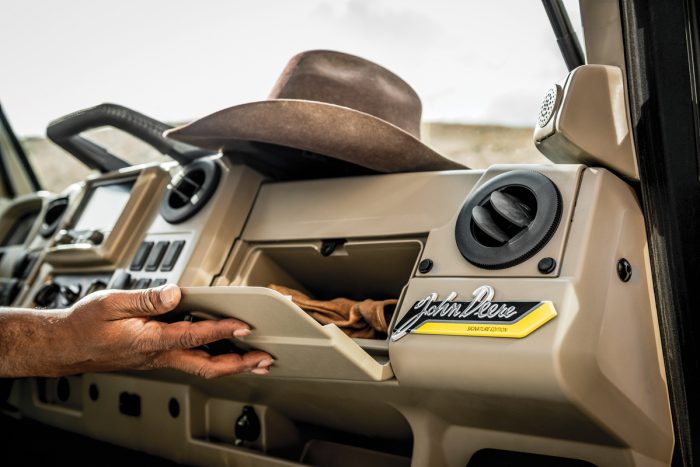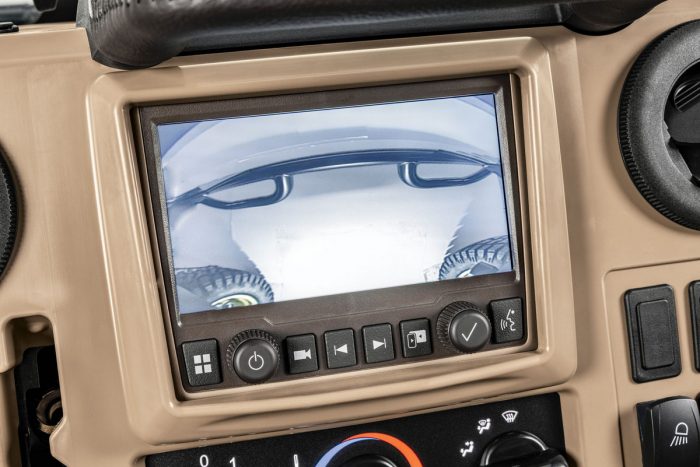 Signature Edition Gator Utility Vehicles arrived at John Deere dealerships in April 2022. Those interested in the XUV835R and XUV865R Signature Edition Vehicles can contact their local John Deere dealer to learn more or place an order. To learn more about how to purchase and maintain a UTV, I highly suggest these CE features:
Keith Gribbins is publisher of Compact Equipment.