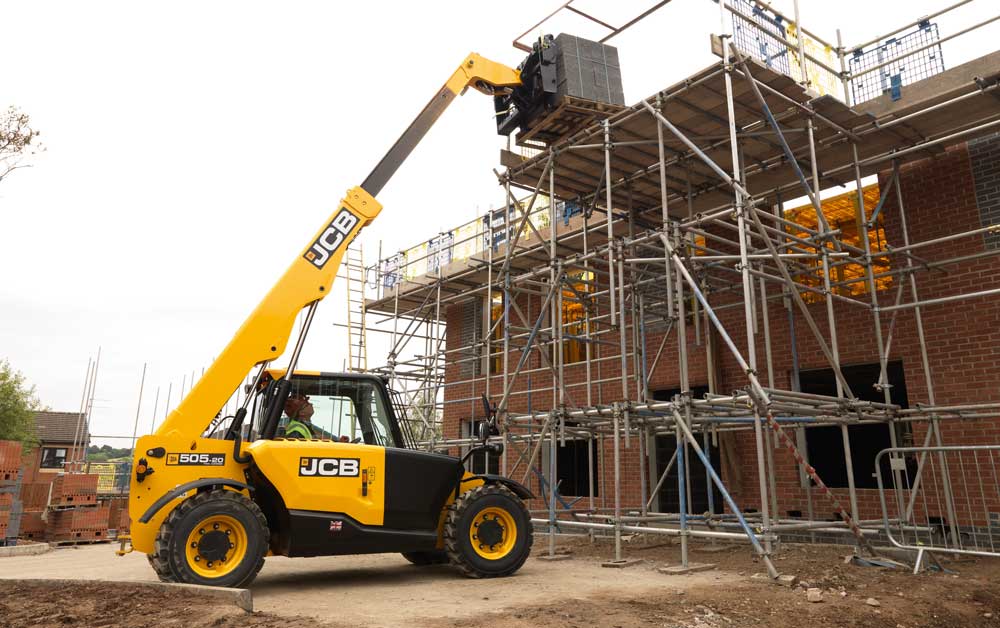 Bigger isn't always better. Just ask compact telehandlers. These small, nimble machines can load, lift and place materials all around a jobsite and fit into places larger telehandlers can't — making them a perfect asset in tight spaces.
"A compact telehandler has many benefits over its larger counterparts in some applications due to its compact size, maneuverability and lower machine weight," says John P. Boehme III, senior product manager for JLG Industries Inc. "Compact telehandlers can get the job done on jobsites where space is extremely limited or when less gross vehicle weight is required especially in urban and suburban applications. Other applications where compact telehandlers can provide additional benefits include hardscaping and landscaping, general construction, residential construction and renovation, nurseries, parking garage construction and maintenance, golf course maintenance, event venue construction and agriculture."
Just like any machine, compact telehandlers need skilled operators to reach their full potential on the job. This starts with the right training and certification based on OSHA requirements.
"OSHA requires employers of telehandler operators to be trained consistent with 1910.178 requirements," says John Rau, Gehl regional training specialist for Manitou North America. "This Class 7 Rough Terrain Forklift Certification includes a written test and hands-on evaluation, and the certification is good for three years. Most dealers that sell Gehl telehandlers offer some form of training, and there are also private organizations that perform this training and certification."
"Luckily, there are a lot of good resources out there," adds Rick Smith, senior director of product training at JLG. "For example, JLG offers online training on our website called AccessReady. You can take the theory piece on the site and the hands-on component with an instructor. We also participate in what's called Train the Trainer, where we teach potential instructors who go on to instruct operators by using our program. A lot of rental houses, such as United Rentals and Sunbelt, also provide training."
After taking the time to go through a training program, operators should get to know the compact telehandler. This involves practicing with the machine's controls before they hit the jobsite.
"Every machine kind of has its own personality, and you need to learn how quickly or slowly it moves," says Smith. "They don't all operate exactly the same, even within our family of G5s. You need to get the feel for each individual machine."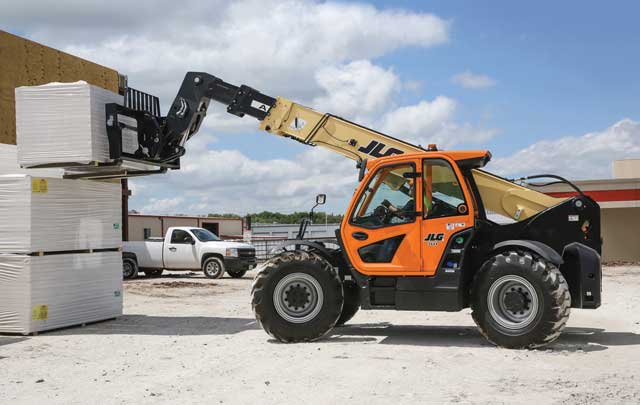 Rau agrees, "Respect the machine and its capabilities. Make sure to do a machine pre-check for oil levels, fuel level and that all safety devices are working properly. Ensure all decals are in good condition and legible. Be familiar with travel controls and steering capabilities. Run the boom controls for lifting, lowering, extending and retracting. Run the fork tilt and auxiliary functions."
Aside from thoroughly checking out the compact telehandler, operators need to look around the jobsite and identify any overhead obstacles such as power lines and scaffolding. Ground conditions are also important to consider to avoid getting the machine stuck or tipping it over.
"With a compact telehandler, you obviously need to think about what's overhead, but you also have to think about what's underground," says Smith. "Are you driving over pipes or septic tanks? You need to take the time to understand where you're working and what you may be moving around."
Reading and following the machine's load chart is a critical part of telehandler operation, no matter if it's a compact or a full-size unit. This will ensure an operator is using the machine properly and safely moving materials on the jobsite.
"I always recommend looking at your machine's load chart and making sure that you know what the compact telehandler is capable of so you don't overload it or do anything outside of its functionality," says Rebecca Yates, product manager for material handling at JCB. "Load charts are very attachment-specific, so if you have a truss boom or a side-tilt carriage, the load charts can be different from a standard carriage. You want to confirm which attachment you have on the front of your machine first, and then go to that specific load chart in the machine."
Once an operator confirms the right load chart, he or she will need to know the weight of the load, how far forward they need to place it and how high. Smith shares two ways an operator can use a load chart.
"One way to use a load chart is by using your distance from the load," he says. "If you're 12 ft away from the load and it's 8 ft high, you can look at the load chart and see how much weight the machine can lift for that given configuration. Another way is by using the machine itself to measure. Simply park your telehandler and boom with your forks up to where you're going to pick or place the load. There's an angle indicator on the boom that tells you what angle you're at. It also has marks that tell you how far you're extended, and that correlates to the load chart."
If any of that sounds intimidating, don't let it scare you. Follow your training and trust in the load charts.
"Take it one step at a time," says Yates. "Know your weight, know how far you need to reach and how high you need to go. The load chart really does provide all that information to make sure that you're going be able to operate in a safe way."
---
Add in the Attachments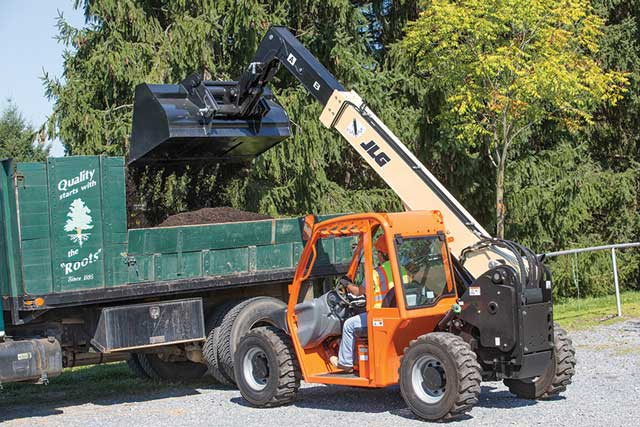 One of the most appealing features of a compact telehandler is its ability to use a variety of attachments. This allows operators to take on all sorts of jobs with one hard-working machine.
"Popular compact telehandler attachments include carriage and forks and buckets, as well as specialized or powered attachments such as a dual fork positioning carriage or side shifting carriage," says John P. Boehme III, senior product manager for JLG Industries Inc. "Compact telehandlers can often be equipped with a universal skid steer coupler for use with skid steer attachments, increasing the number of jobsite solutions for the user."
As for changing out attachments, compact telehandlers offer operators some flexibility.
"There are manual and hydraulic ways to connect attachments, and that just comes down to an operator's preference," says Rebecca Yates, product manager for material handling at JCB. "With the manual option, the operator will have to get out and physically push in the levers to make the attachment connect. If the hydraulic version is chosen, the operator can stay in the cab, engage a switch and disconnect the attachment. Now, if there are a lot of hydraulic components, the operator is still going to have to get out and unhook the hoses, but if they are simply switching from a standard carriage to a bucket, they could very well stay in the cab and use the hydraulic quick-coupler to switch the attachments."
---
Jobsite to Jobsite
John Rau, Gehl Regional Training Specialist for Manitou North America, Gives 10 Tips for Traveling in a Compact Telehandler
1. If you must cross the road or travel a short distance between jobsites, know your local restrictions and use lights, signals and a "slow moving vehicle" sign.
2. Utilize two-wheel steering.
3. Keep the load as low as possible to avoid overhead obstructions and maintain good visibility.
4. Carry the load high enough so the load does not contact the ground while traveling.
5. Always have the boom fully retracted.
6. Cradle (rollback) the load enough so the load does not slide off, especially when stopping.
7. If the load is too large for a clear line of sight, operators should also have a ground guide or spotter to help navigate.
8. Start off slowly and stop gradually to avoid shuttering a load.
9. Travel slow enough to retain the load. If the load is a loose material, consider strapping or tying it down to hold it in place.
10. Never turn at high speeds.
Tags:
Gehl
,
home
,
JCB
,
JLG
,
June 2019 Print Issue
,
Manitou
,
Manitou North America