JCB recently announced the next stage of its engine strategy with the news it has forged a partnership with a leading global manufacturer to produce engines for its compact equipment. JCB has gone from a new entrant in engine manufacturing to a global producer with the first JCB engine rolling off the production line in the United Kingdom in November 2004. Since then, production has been extended to JCB India's HQ at Ballabgarh and to date more than 250,000 engines have been produced globally. JCB went into production this year with the JCB Ecomax engine, which meets U.S. Tier 4/EU Stage IIIB Interim emissions standards without the need for a diesel particulate filter (DPF) or external exhaust after-treatment.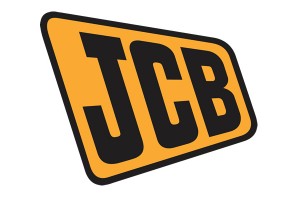 Now JCB has announced it is adopting a range of fuel-efficient Tier 4 Final (Tier 4f)/Stage IIIB engines from Kohler's Global Power Group, for many of its compact machine lines. The water-cooled Kohler Direct Injection (KDI) engines — which will be branded JCB Diesel by Kohler — meet the next stage of emissions regulations without the need for a DPF. The first JCB machine to be fitted with the new engine —  a JCB 35D 4×4 Teletruk — was unveiled at the RWM waste management show at the Nation Event Centre (NEC) in Birmingham, United Kingdom. The Teletruk is JCB's award-winning telescopic forklift, saving customers time and money with its unique ability to reach forwards, enabling single side loading and accurate placement of loads. The JCB Teletruk 35D 4×4 is the first JCB machine to be fitted with a JCB Diesel by Kohler engine.
JCB's director of engine programs Alan Tolley said, "The decision to partner with Kohler to develop engines for JCB compact machines was driven by the synergy in the technologies used by JCB and Kohler to achieve stringent Tier 4f emissions legislation. Kohler's achievement of Tier 4f without the need for a bulky DPF is fully in line with our own engine strategy and allows our designers maximum flexibility when it comes to meeting machine design and packaging requirements. These highly efficient engines will offer our customers improved performance and lower fuel consumption."
The European-built engines will be progressively introduced in JCB products, including: the Teletruk TLT35D; 406 and 409 compact wheel loaders; 135, 155, 175, 190 and 205 skid steers; 150T, 190T and 205T compact track loaders; and select compact excavator models.
The KDI engines use a Common Rail fuel injection system working at 2,000 bar pressures, cooled exhaust gas recirculation (EGR), four valves per cylinder and a diesel oxidation catalyst (DOC) within the exhaust system. Fuel consumption is up to 15 percent better than a similar output engine equipped with lower injection pressures and a DPF.
There are two 1.9-L, three-cylinder engines, the KDI 1903M and the KDI 1903TCR, delivering 31 kW (41 hp) with 133 Nm of torque and 42 kW (56 hp) with 225 Nm of torque respectively. The 2.5-L, four-cylinder KDI 2504M and KDI 2504TCR deliver 36.4 kW (48.8 hp) with 170 Nm and 55.4 kW (74 hp) with 300 Nm. The engines meet all JCB standards, with 500-hour maintenance intervals available on all models. Strong, low-rpm torque characteristics will result in improved machine performance and added engine response, delivering improved productivity for JCB customers.