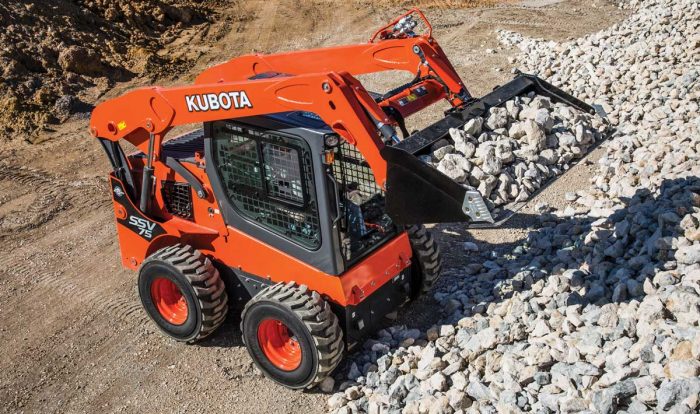 Skid steers are a cornerstone of equipment fleets all over America. Maybe not as popular as their compact track loader cousins these days, skid steers are still an important category for pros in all sorts of markets. From construction sites and landscaping projects to farms and rental lots, skid steers are model machines when considering nimble, affordable, tool-carrying equipment. The magic of a skid steer, of course, comes from its ability to run exactly one zillion hydraulic and non-hydraulic attachments off its quick-attach system — augers, backhoes, brush cutters, stump grinders and even grade control systems can be powered via sophisticated oil-pressurized hydraulic systems (standard- and high-flow configurations).
While skid steers are standard on nearly every dealer and rental lot, it doesn't mean picking, buying or operating one of these machines is routine. It's a busy market out there. In 2022, there are 11 major brands of skid steers being sold in North America:
ASV, Bobcat, Case, Cat, Gehl, JCB, John Deere, Kubota, Manitou, New Holland and Wacker Neuson.
We contacted each one of these manufacturers and asked them to give our readership some advice when buying, selecting and even operating a skid steer loader. Here's their expert insights. We thank them for their contributions. Let's start with…
John Deere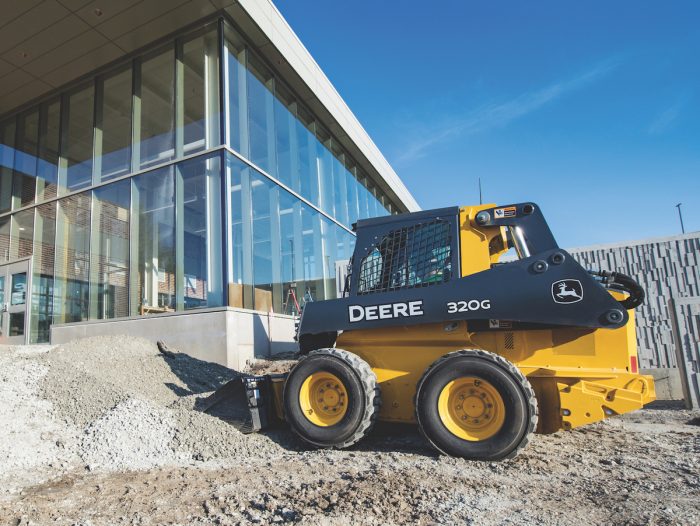 "Tire selection for skid steers is key in helping the machine perform to its full potential," Luke Gribble, solutions marketing manager at John Deere. "Thinking through the most common ground conditions that the machine will be working on and also how much you plan on utilizing the machine is valuable information to share with your dealer salesperson or tire representative. For lower utilization machines operating on stable surfaces, you may want to option for a more economical tire. When thinking about using the machine more off-road and in mud or snow, a thicker and more durable tread design will be needed. For operation on roads or hard packed surfaces, different tread patterns ensure that the tire does not wear as fast and can still retain qualities for gripping to the surface and shedding materials appropriately. Finally, there are also non-pneumatic solid tire options available for customers wanting to run in severe-duty applications like scrap or waste handling."
Caterpillar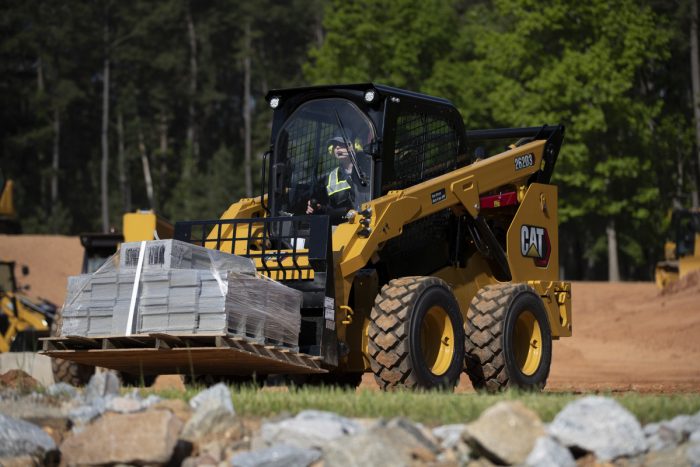 "The total cost of ownership is an important piece of the financial consideration when purchasing a machine, and a large part of the cost of ownership is machine maintenance costs. Consider access for daily service and routine maintenance items," says Kevin Coleman, senior product specialist for Caterpillar. "Check the operator's manual for the location of these items and the frequency at which they are to be serviced, then simulate servicing those items. Daily checks and fill items, such as engine oil should be easy to accomplish without having to reach into areas where components may be hot. Routine maintenance items, like cleaning and replacing the engine air filter or servicing the fuel filter, should be quick and simple without requiring bolts or panels to be removed."
Bobcat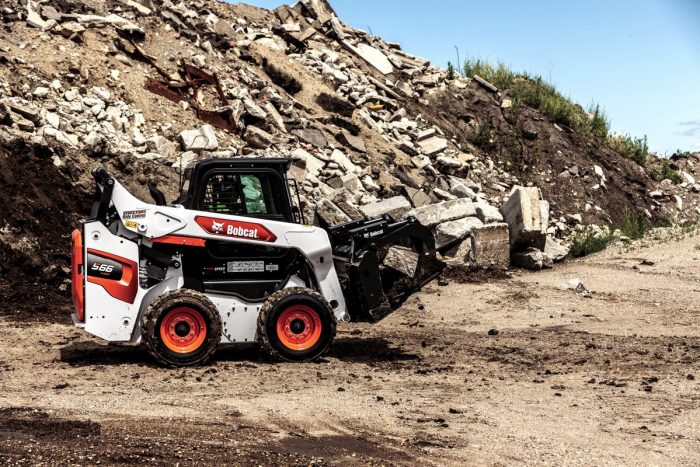 "Always assess the work that needs to be done and select a machine and options to best fit into your operation," says Mike Fitzgerald, marketing manager for Bobcat Co. "Some jobsites and tasks require smaller loaders for access reasons. Larger loaders may be needed when significant amounts of materials have to be moved. Some attachments may require high-flow hydraulics and having a cab with heat and air conditioning is nice when working in a variety of weather conditions."
Kubota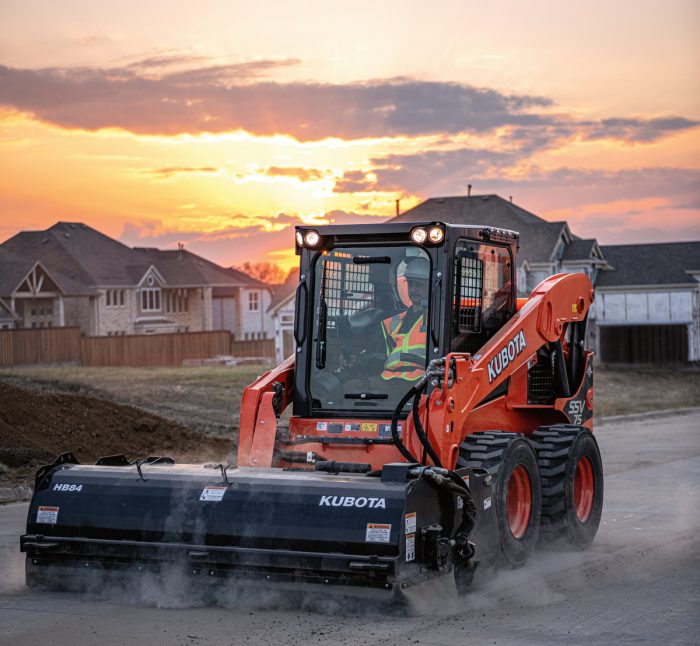 "Understanding the importance of versatility is a key component when contemplating the purchase of a new skid steer," says Patrick Baker, product manager, Kubota Construction Equipment. "Along with some of the fundamental specs such as width, weight, lift capacity, tipping load and hydraulic capabilities, it' s important to consider how a skid steer purchase can position your organization to grow and expand into business opportunities."
Compact track loaders are the most popular category of compact equipment in America. Learn why with loads of track loader features right here.
ASV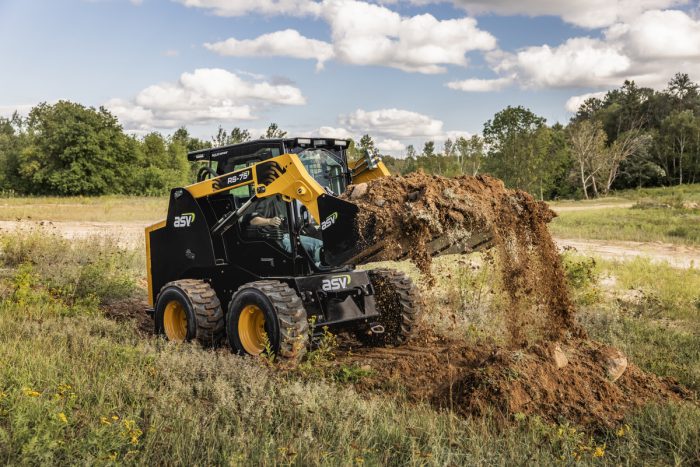 "Start with a machine that fits your application then look at whether there are any features that can be added to the basic configuration to improve comfort and productivity," says Buck Storlie, product manager for the ASV brand. "Things like a roomier cab and one-sided lap bar for easy entry and exit to speaker and radios with Bluetooth capabilities can allow operators to work longer days in comfort. Features like fully suspended seats can go a long way towards making the cab accessible to all body types. Keep an eye out for features like this. Whoever is operating the equipment — whether it's you or an employee — will likely thank you."
Manitou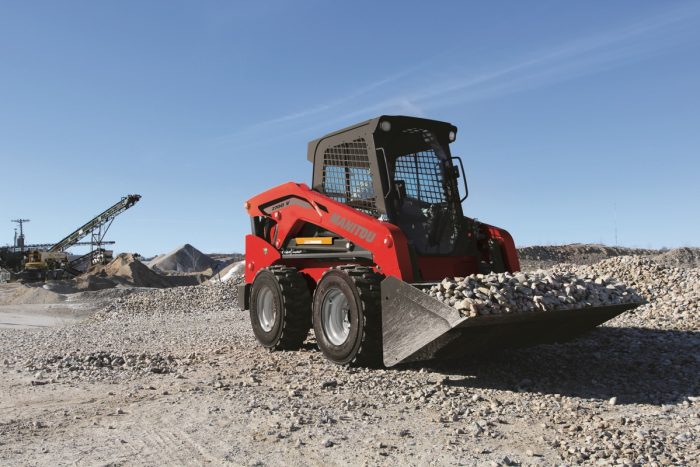 "Skid steers work in a wide variety of environments, and the factors that go into making purchase decisions must account for several variables," says Nathan Ryan, global product manager of skid and track loaders for Manitou. "For example, for use in highly congested areas, the buyer must strike a balance between machine dimensions and overall performance in order to select the proper model for the job."
JCB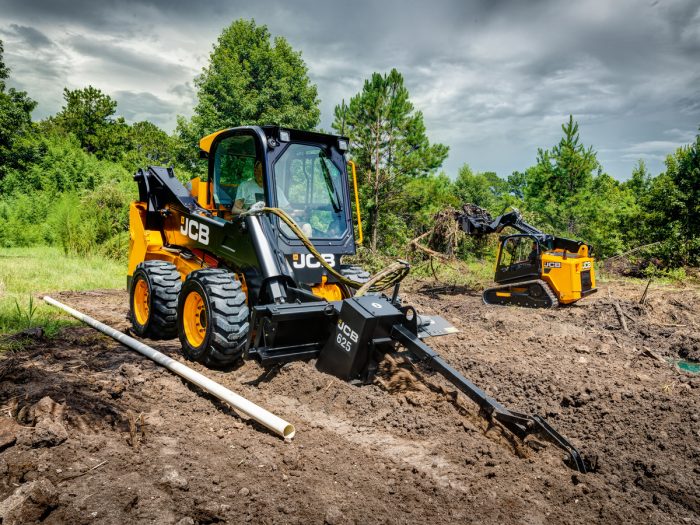 "One of the most important things potential buyers should consider while shopping for a skid steer is safety," says Ethan Clowes, JCB product manager of skid steers, compact track loaders, wheel loaders and backhoe loaders. "The NIOSH reports that 78 percent of all skid steer fatalities involve pinning an individual between the loader bucket and the frame or between the lift arms and the frame. In a conventional skid steer loader with two arms, the arms only need to be 3 in. off the floor before the door cannot be opened."
Wacker Neuson
"Perspective buyers have a choice between radial- and vertical-lift path models," says Adam Devins, product manager for skid steers at Wacker Neuson. "For a small premium, compared over comparable radial-lift models, vertical lift offers 5 to 10 percent more hinge pin height and 10 to 25 percent more lift capacity. This added performance will help boost productivity and profits."
Case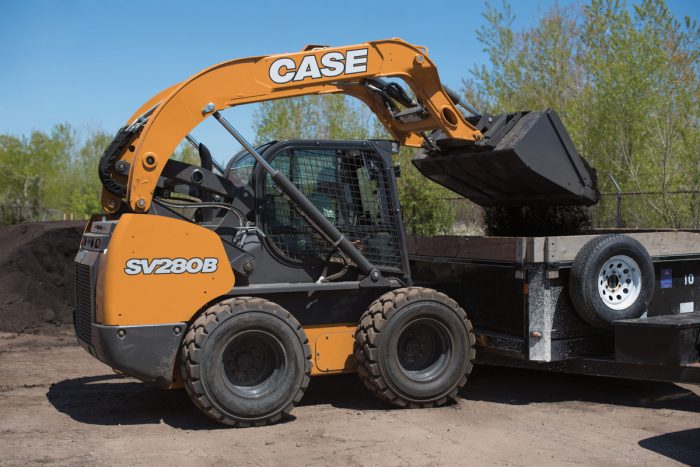 "There are several things that managers can do in order to keep operating costs down. It's important to remember that proper operating procedures start before the machine even gets to the job," says George MacIntyre, product marketing manager, Case Construction Equipment. "Operators should avoid rough stone, jagged rocks, scrap iron or other materials. Crushed rock, concrete or demolition rubble and rebar also pose a threat to uptime."
Gehl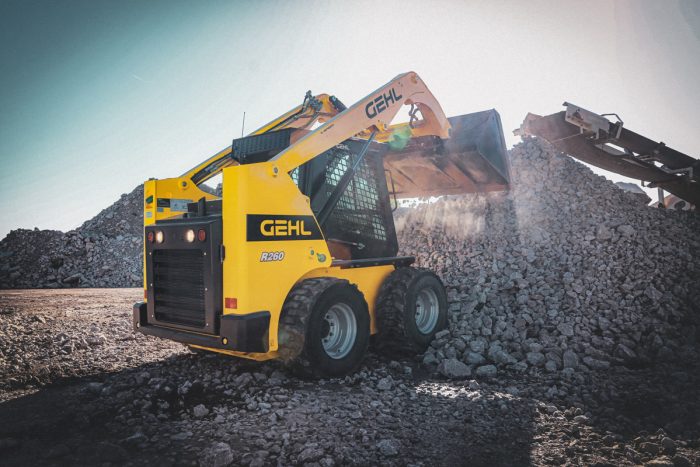 "When buying a machine and attachments, take into account the difficulties finding great workers that most industries are experiencing," says Nathan Ryan, Gehl global product manager of skid and track loaders. "For jobs like clearing snow, consider investing in a larger machine and a snow push, rather than a standard bucket or blade, to reduce job time so your employee can get to the next job sooner."
New Holland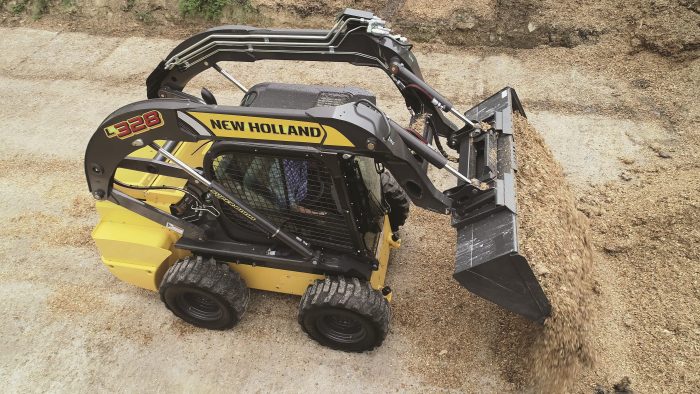 "In today's skid steer market, machines have more similarities than differences," says Ryan Anderson, New Holland Construction Equipment product manager. "Look for key details like ease of operation and simplicity. For customers that have multiple operators, these machines must be simple to operate. Keep a close eye on where controls are positioned in the cab. Ask yourself: Are the controls all within my field of vision? Are the key functions and features easy to activate, operate, and/or adjust? The multifunction display on the 300 Series answers these questions with a simple and easy to operate system."
Keith Gribbins is publisher of Compact Equipment.
For reprint and licensing requests for this article, please click here. Tags: ASV, Bobcat, Case, Cat, JCB, John Deere, Kubota, Manitou, New Holland, Wacker Neuson