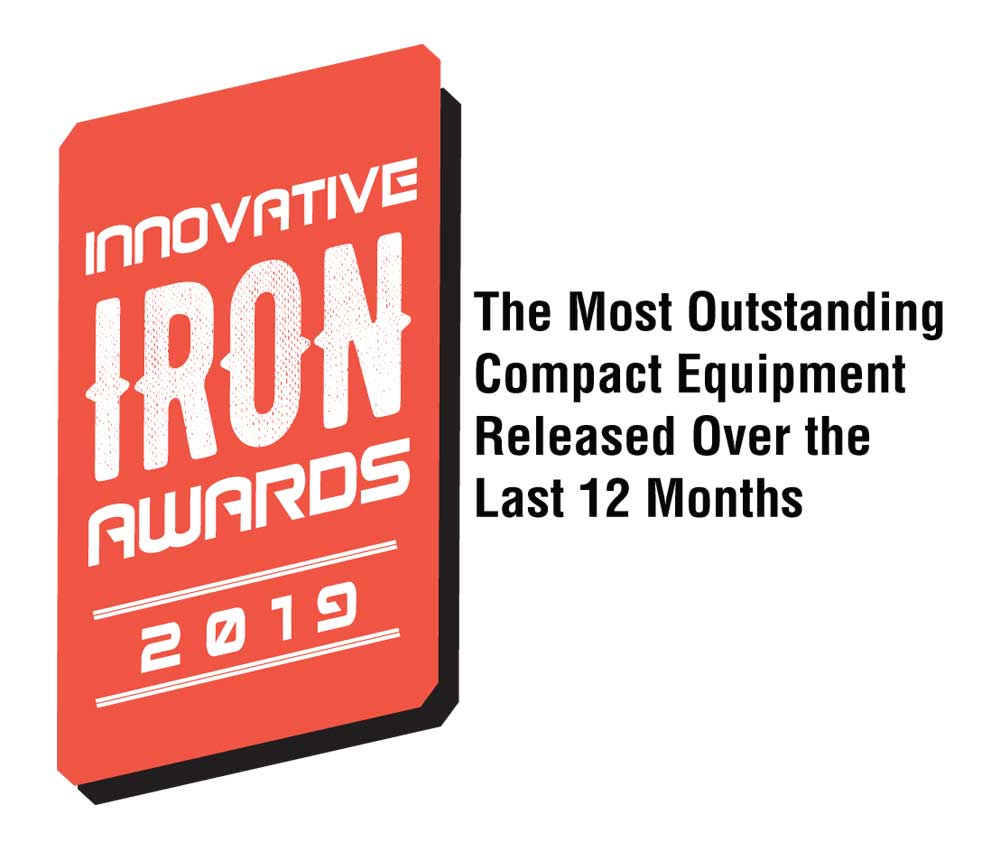 In the off-highway equipment industry, most of the machine options are already pretty fantastic. Skid steers that boast insane hydraulic power to the attachment, zero-turn nimbleness and automation as sophisticated as giant loaders. Micro excavators with retractable undercarriages that fit through narrow gates, boasting zero tail swing, 10 ft of reach and a ridiculous amount of breakout force for their size. Almost any brand and unit on a dealer lot today can be outfitted with standard or optional features that sound futuristic — from telematics to grade control. My point is: The standard for greatness is very high today because the status quo is already pretty damn impressive. That is why we bow to these 2019 Innovative Iron Award winners. These ideas are taking already amazing machines to a whole other level.
A Stand-On Skid Steer? Ditch Witch's SK3000 Is Taking Small Tool Carriers to Big Levels
Ditch Witch has been a powerful force in the compact tool carrier (CTC) market for over a decade, and it's always been known for building serious construction units. Now, the orange-and-black brand has unleashed a new breed of behemoth to the CTC category, which it calls stand-on skid steers, or in this particular case a "full-size, stand-on skid steer." The SK3000 is now the largest and most powerful unit on the market with an operating capacity of 3,100 lbs, noting Toro's giant TXL 2000 CTC won our award last year, and it has a rated operating capacity of 2,000 lbs. Interesting sidebar: Toro bought Ditch Witch in 2019. With the option of 8, 14 and 22 gpm of hydraulic flow to the attachment, a whopping hinge pin height of 118 in. and a weight of 7,600 lbs, the Ditch Witch SK3000 can be easily trailered, competing with traditional skid steers and track loaders with the advantage of operators being able to jump on and off with ease. For more info, visit ditchwitch.com.