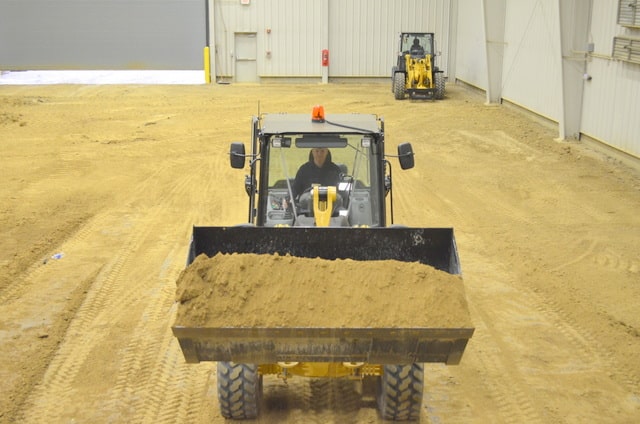 We love attending Cat press events. Why? Because there's always a (metric) ton of equipment unveiled. This week, Cat revealed 14 new machines to the press, which included plenty of excellent compact equipment. Caterpillar invited a sizable group of technical journalists down to Peoria to not only operate and analyze this earth-moving machinery, but to discuss big initiatives in efficiency, fuel and telematics.
We'll get in depth with all of this in our January issue of CE, but we can't make our readership wait that long for everything. SO, here's a teaser and a photo blog of the event below, but let's start off with some quick summaries of the cool compact offerings released.
Remote Control Skid Steer and Track Loaders
Hold onto your butts: TORC Robotics and Caterpillar announced the availability of the RemoteTask remote control system for Cat D Series skid steer, multi terrain and compact track loaders. The RemoteTask system enables operators to precisely control the machines from outside the cab — as far away as 1,000 ft and at a safe distance from potentially hazardous tasks and environments. The RemoteTask controls feature virtually no lag in machine response time. With RemoteTask, the remote operator's performance is as fast and smooth as in-cab operation. The intuitive remote control interface is designed to closely mimic in-cab machine controls, creating an easy operator transition from manual to remote operation.
Hand & Foot Controls for D Series Loaders
We saw these at GIE+EXPO, but they're definitely worth another mention: For the first time, hand and foot controls will be offered as an option on Cat skid steer, multi terrain and compact track loader models. Operators who prefer this type of control can now take advantage of the full suite of features and benefits that the Cat D Series loaders deliver. Single-axis joysticks were chosen in order to provide the fore/aft movement operators are used to. They were also engineered with components that provide the resistance and feel operators expect. In addition, the shorter joystick travel compared to traditional hand levers means operators can fully use the armrest for increased comfort and reduced fatigue.
M Series Compact Wheel Loaders
The new Cat M Series compact wheel loaders — 906M, 907M and 908M — feature Caterpillar's exclusive Optimized Z-bar loader linkage, which combines aggressive digging power with parallel lift. These models use a 75-gross-hp engine with an electronically controlled hydrostatic drive system that meets US EPA Tier 4 Final/EU Stage IIIB emission standards. Electro-Hydraulic controls allow for engineering enhancements for the drive system, implement controls, auxiliary hydraulic system and loader linkage. Valuable options including a high-speed configuration, ride control system and high-flow hydraulics make the M Series Compact Wheel Loaders even more productive in landscaping, agricultural, industrial, snow removal and general construction applications.
Cat 307E2 Mini Hydraulic Excavator
The new Cat 307E2 expands the mini hydraulic excavator machine range to include an additional solution for the 7- to 8-metric ton weight class. The 50.3-hp Cat C2.4 turbo engine (U.S. EPA Tier 4 Final/EU Stage IIIB) and the High Definition Hydraulic System, which is load sensing and flow sharing, allows the machine to offer performance and overall operational effectiveness.
The 307E2 offers maximum stability, reach, and lift capacity with its standard tail swing and fixed boom design. The cab delivers comfort with an air suspension seat, retractable seatbelt and COMPASS monitor with color display. The COMPASS monitor allows the operator to quickly enable and modify machine features from Adjustable Auxiliary flow for enhanced work tool control to Auto Engine Idle for improved fuel efficiency.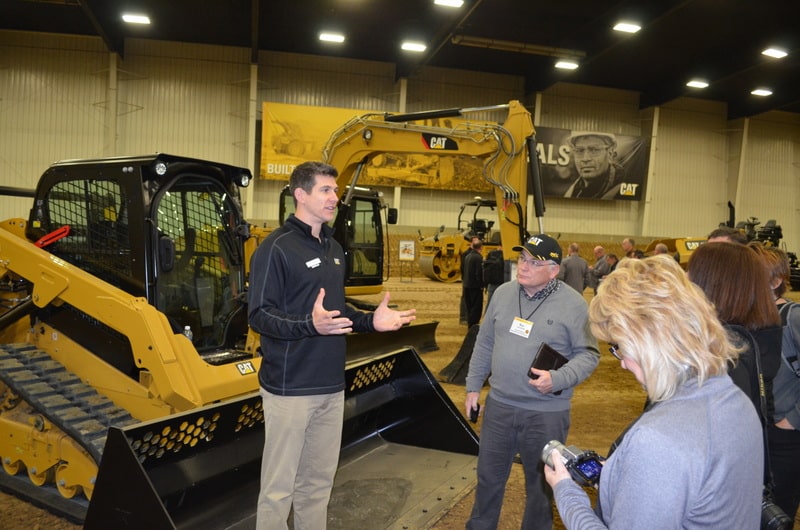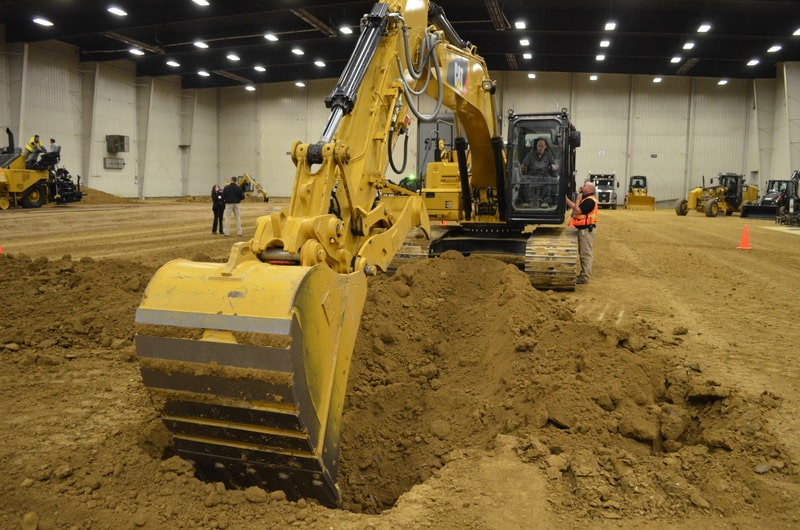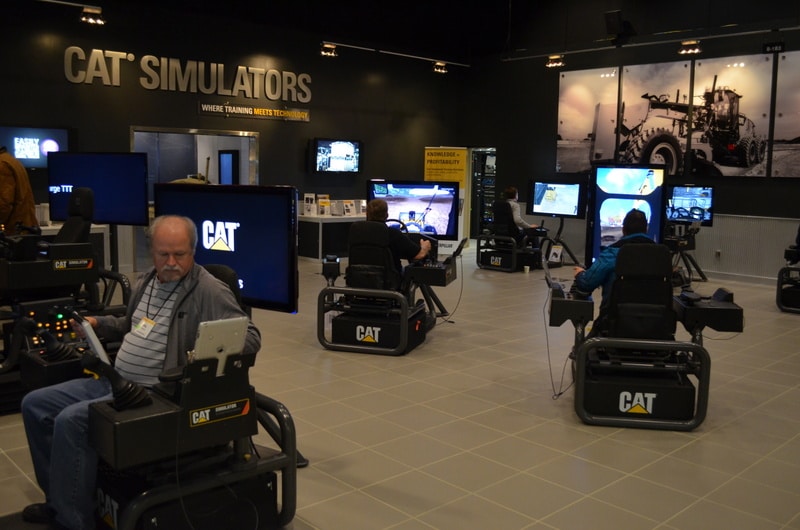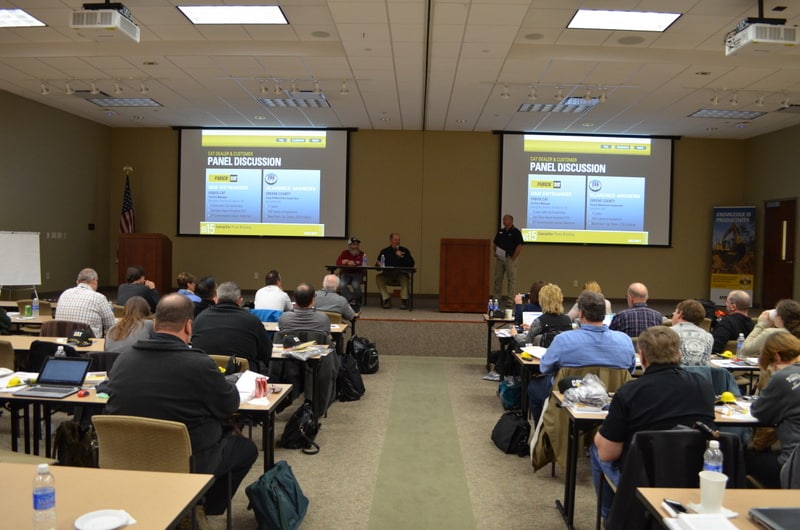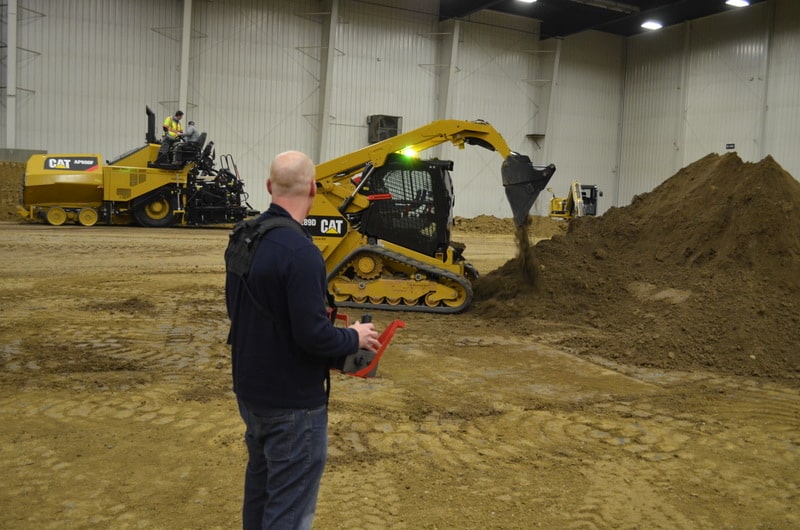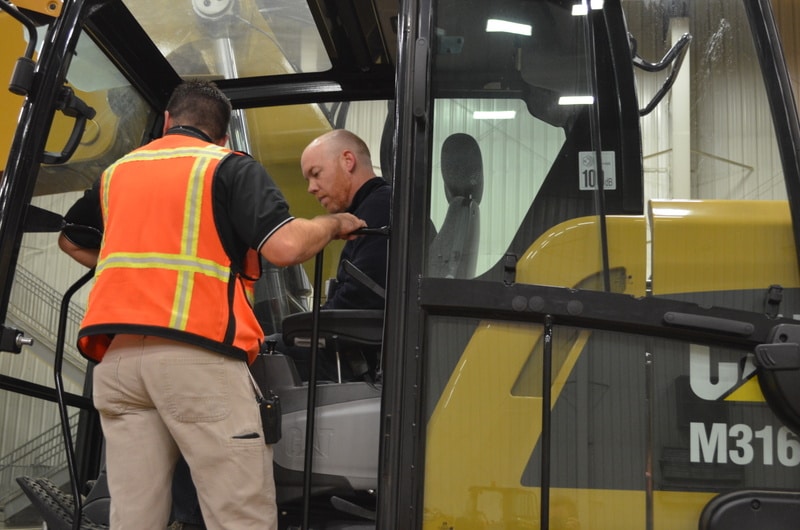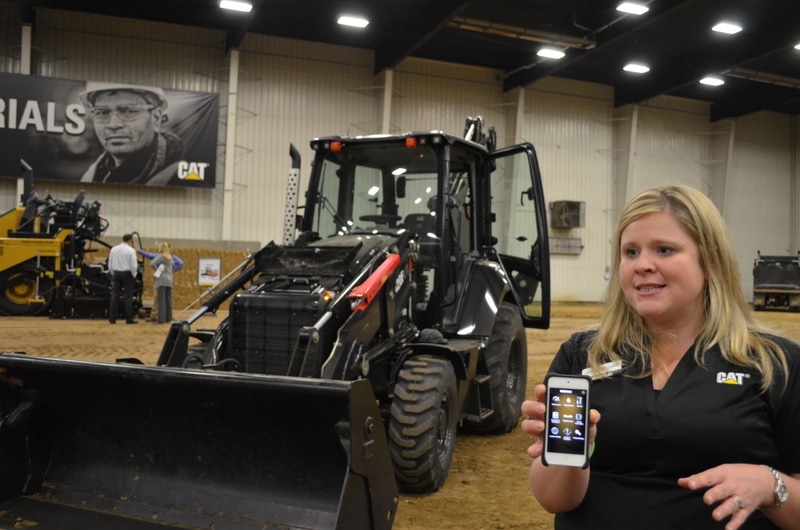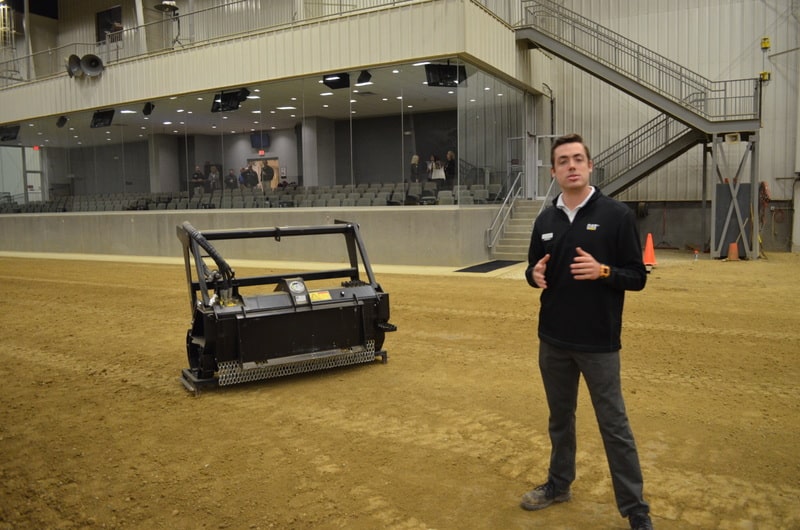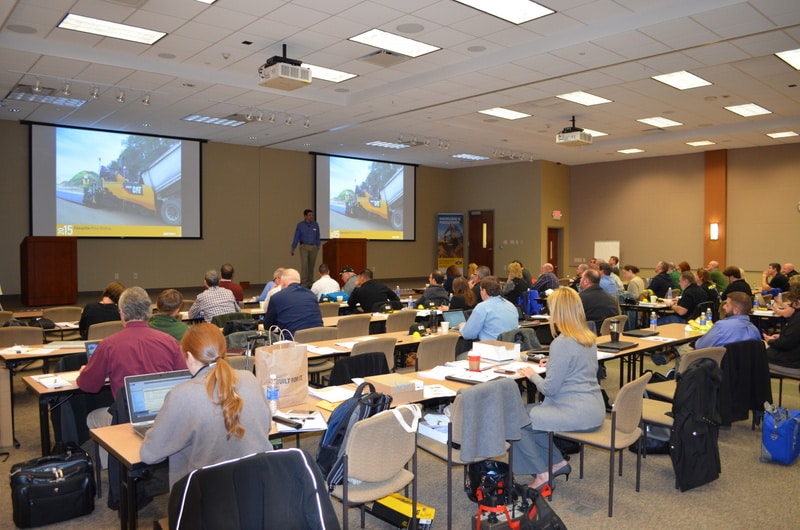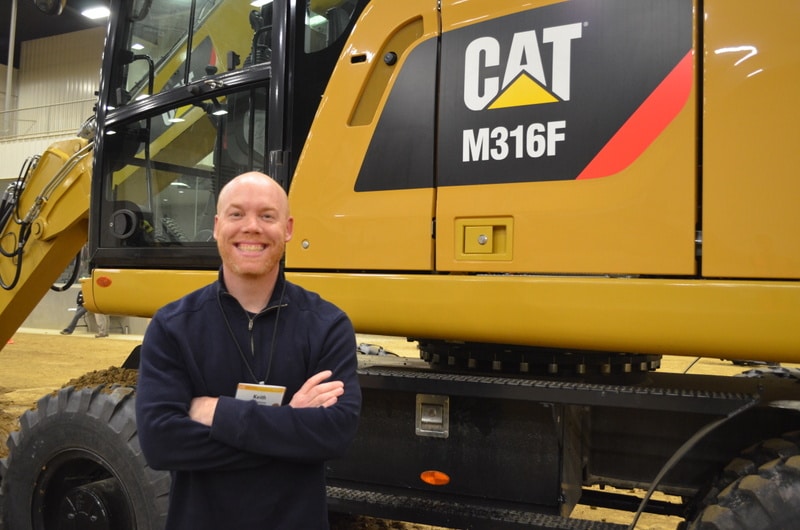 For more coverage of Caterpillar, click this link like a boss. You do want to be the boss, right?
Tags:
Cat 307E2
,
Caterpillar
,
Editor at Large
,
GIE+EXPO
,
home
,
Photo Blogs
,
RemoteTask