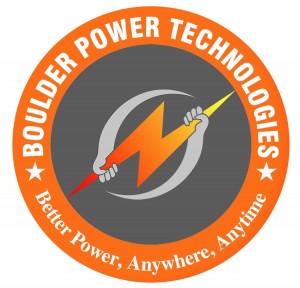 Those in search of a 100 percent clean, renewable and portable power solution will be happy to hear that the PowerTap 2000 from Boulder Power Technologies is available nationally.
Boulder Power Technologies , a provider of portable renewable power products, launched the PowerTap 2000, a mobile, Lithium Ion-based power source, in the Colorado market in March. The PowerTap 2000 is able to provide energy for everything from construction tools and outdoor sound and lighting systems to home appliances.
"The use of alternative power solutions that are portable, renewable and 100 percent clean is growing quickly and the feedback we received form our initial Colorado customers has been extremely positive," said Darren Johnston, COO for Boulder Power Technologies. "Through our launch and early success word has spread of our technology and we now have the distribution and partner network in place to support the PowerTap 2000 nationally."
The PowerTap 2000 uses Lithium Ion battery technology to deliver portable power where and when needed, with "zero-noise/zero-emissions" and without the fumes and cost of gasoline. Its "one on-switch" makes it easy to use for anyone, and it can be wheeled into place and utilized for just pennies-per-use.
It provides up to 6,000 watts of power (2,000 watts continuously) for applications ranging from construction sites and mobile businesses to events and facility support. The unit is easily re-charged through a standard household electrical outlet, and a full charge takes only 90 minutes. It provides up to 12 hours of uninterrupted power for power tools, water sump pumps, lighting and sound systems, sporting equipment and more. Designed and manufactured in the United States, it offers versatile mobile power for both indoor and outdoor uses, and its rugged construction is backed by a one-year warranty.
Boulder Power Technologies is dedicated to designing and manufacturing products that are cleaner, lower-cost and superior to gas-powered products. It is one of the first companies to bring renewable and alternative power sources to the mass-mid-market through advancements in Lithium Ion battery technology.
Introduced in 1991, this technology is cleaner, safer and more reliable than any other battery technology, leading to its adoption across both industrial and consumer industries – from mobile phones to electric cars.
Orders can be placed via its website. For more information or ordering information, visit boulderpowertech.com.
Tags:
Boulder Power Solutions
,
Lithium-Ion
,
Renewable Energy