Most brands already make amazing machines. In fact, there's so much parity of quality in the American off-highway equipment marketplace that differentiators are often hard to find in machine categories. That's what makes our Innovative Iron Award winners so special. In the last 12 months, these manufacturers have changed the marketplace and even broken the mold in highly competitive markets that are already filled with excellence. Global manufacturers from Kubota and Caterpillar to JLG and JCB have released products — machines, engines, OEM tech and even apps — that have set new standards for power, versatility, efficiency and design. Our editors have traveled across the country to meet these manufacturers, operate their new products and give detailed reports both in print and online. With this article, we do a final salute to those companies that have changed the equipment market over the last year with their unique, interesting and innovative products.
Toro's Dingo TXL 2000 Towers Over the Competition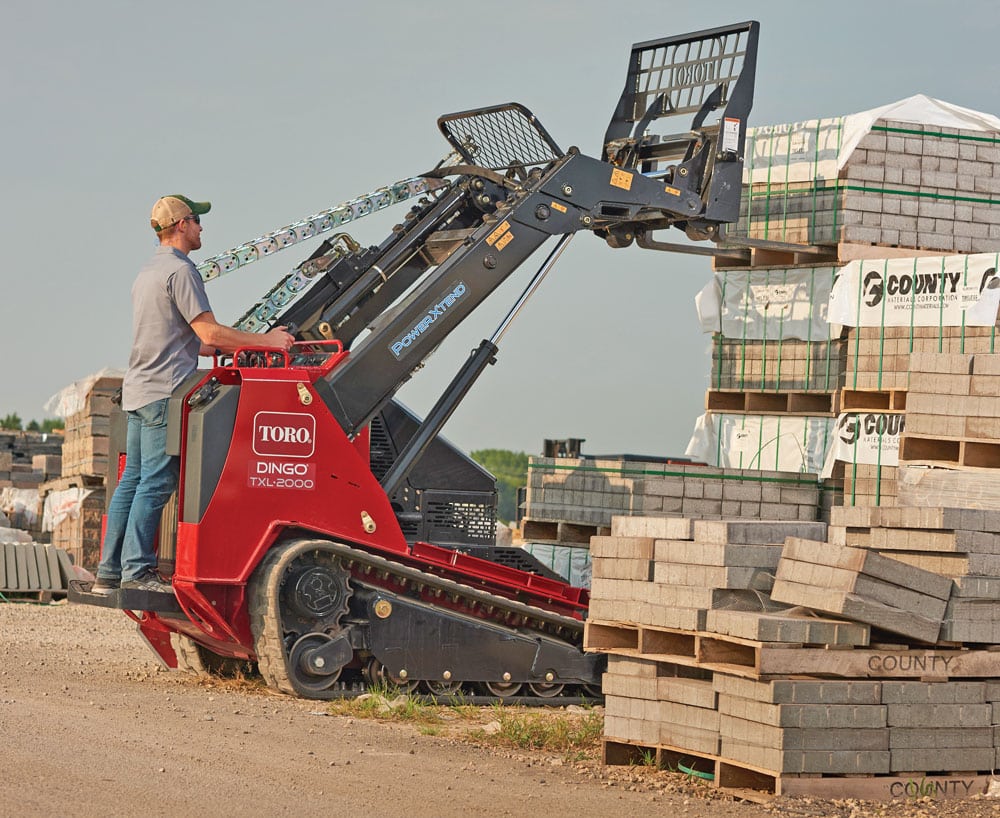 Toro has redefined size in the stand-on compact tool carrier category, which it basically introduced to America with its Dingo product line. First glimpsed at The Rental Show in February, the Dingo TXL 2000 uses telescoping loader arm technology to reach just over 10 ft, previously unachievable with this class of equipment. For instance, operators can backfill behind a retaining wall, dump material into the center of a full-size dump truck or off load both rows of a trailer from one side. In addition to featuring innovative telescoping ability, the TXL 2000 is the most powerful compact tool carrier on the market today with a rated operating capacity up to 2,000 lbs. In fact, this machine competes more with skid steer loaders and compact track loaders than other CTCs. Proof: It's also equipped with a standard skid steer loader attachment mount. For more info, visit toro.com.
FOR MORE INFO ON Toro, CLICK THIS LINK. HURRY! BEFORE IT'S TOO LATE!