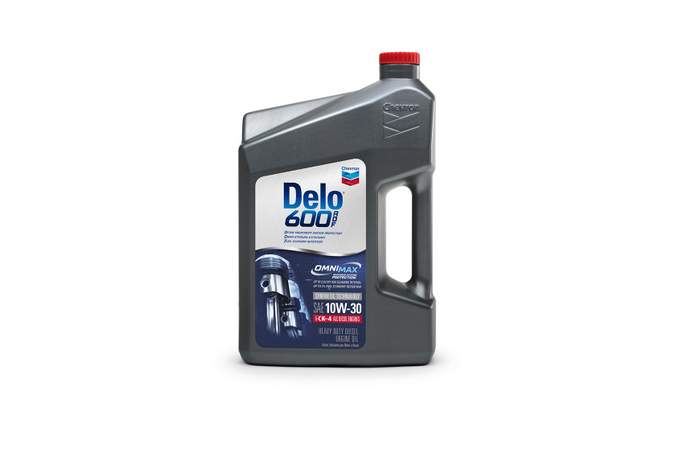 Compact Equipment was just out at the Chevron Technology Center in Richmond, Calif., talking engines and oils. Chevron Products Co., a division of Chevron U.S.A., invited CE and a handful of select trade media out West to get the rundown on a revolutionary new heavy-duty engine oil aimed specifically at Tier 4 Final power plants using a diesel particulate filter (DPF). If you don't know what a DPF is, click here.
Let's just say if you own off-highway equipment using DPFs as aftertreatment, you're going to want to at least try Chevron's Delo 600 ADF engine oil (it's available on Dec. 2). The combination of its engine and emissions protection abilities are so impressive that OEMs refused to believe the results at first. Delo 600 ADF is more than a decade in the making, and we'll have the full story in the Jan. print issue of CE, but here are the main takeaways.
Innovation in ash reduction
Current heavy-duty engine oils are formulated up to the API CK-4 limit of 1 percent sulfated ash. Chevron's Delo 600 ADF with OMNIMAX, a Chevron patented technology, is formulated to 0.4 percent sulfated ash. That translates to DPF service life 2.5 times longer than standard. This has colossal ramifications.
Less ash means less failures
DPF clogging continues to be an issue across the industry. The DPF collects up to 98 percent of particulate matter emissions in the form of ash and soot. The ash is incombustible material derived from metallic lubricant additives. Over time, the DPF clogs up and units come out of service to restore the DPF function.
Extending DPF life means saving on maintenance costs and lost productivity. It means fewer notifications to perform a regen, which means fewer times an operator skips it to keep working on a job. That means way fewer DPF failures: If too much soot and ash builds up, the large amount of heat produced upon regeneration can result in DPF damage, with replacements costing up to $7,000.
Potential costs of DPF failure:
New DPF: $3,000-$7,000
Remanufactured DPF: $1,500
DPF Cleaning: $700
This also means better fuel economy
But there's more: DPF clogging increases engine back pressure and regeneration cycles, resulting in a higher fuel consumption. We're talking a 3 percent fuel economy retention advantage over the life of the equipment, delivering significant savings to customers. OEMS will be able to extend service intervals even further. All of this ultimately contributes to reducing customer operating costs.
"Let's not forget this is an engine oil, and we have seen remarkable performance in engine protection too, which will add to the value Delo 600 ADF will bring customers," said James Booth, NA commerical sector manager at Chevron.
Where and how to get it
In the meantime, know this: Delo 600 ADF meets or exceeds API CK-4 and OEM specifications and has demonstrated excellent oxidation stability in industry, OEM and field tests, providing the opportunity to extend engine oil drain intervals. Sharing the durability legacy of Delo 400 products, Delo 600 ADF also has delivered excellent valve-train wear protection and piston deposit performance. This is all very exciting in the evolution of Tier 4 Final emissions technology.
The full Delo 600 ADF line is available on December 2 and will include:
Delo 600 ADF 15W-40
Delo 600 ADF 10W-30
For more info on Chevron, click this link. You can click, right? 
Tags:
Chevron
,
Chevron Products
,
Chevron U.S.A.
,
home
,
Oil