Continental Engines has a cool new showpiece to proudly display at its offices. Yesterday, the Greenville, S.C.-based engine distributor, which also sells pumps and gen sets, was awarded the first production model of Hatz's H-Series 3H50TIC diesel engines, an engine that won a 2018 Innovative Iron award from Compact Equipment. Continental Engines was honored as a leading distributor from Hatz Diesel of North America after winning a year-long sales contest. Hatz invited me down to enjoy the ceremony, and it didn't take much convincing once I heard who was coming.
Chairman of the Hatz Advisory Board and fourth-generation family member Wolfram Hatz along with President and CEO of Hatz Diesel of North America Mike Hartoonian and Director of Sales and Marketing Bernhard Richter-Schutzeneder presented the award and engine to Continental President Jeff Cooper. Wolfram Hatz even signed the power plant, which is specifically designed for the American marketplace. I honestly don't get to visit engine distributors much, so it was an ideal opportunity to talk to both an expert compact engine manufacturer and one of its top distributors. I toured the facilities, finagled some interviews and learned how distributors are both the key to customizing engines exactly for each OEM and providing outstanding service that keeps customers coming back.
I also took a lot of photos, which you can view below. These are a teaser for a big feature I'll be pulling together for the July/August print issue of CE, which is our giant spec guide. In between the photos, I've interspersed info from the press release, the event and the three-cylinder variants in Hatz's new H-Series 3H50TIC power range.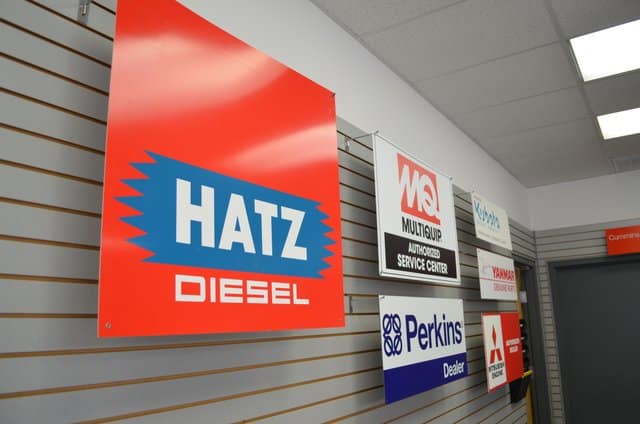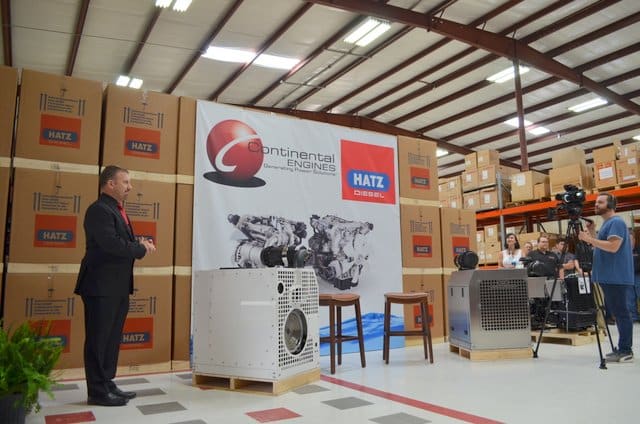 Diesel engines manufacturers continue to find ways to make smaller engines with bigger power. Last year, Hatz set the benchmarks in three-cylinder variants with its H-Series 3H50TIC power range, extending from 24 to 56 hp (18.4 to 42 kW). The H-Series boasts some impressive features beyond size — higher power output, efficiency and torque, along with lower weight, lower fuel consumption and lower emissions. The 3H50T in particular represents a special unit for Hatz. This three-cylinder engine has been specifically developed for machinery that can be powered by a very high torque engine with a power output of less than 25 hp, which means no aftertreatment needed in the United States. For instance, the super popular 3- to 4-metric ton mini excavator category is now embracing the downsizing diesel trend, utilizing under-25-hp engines to avoid the extra cost of aftertreatment. This is an ideal engine for that growing application.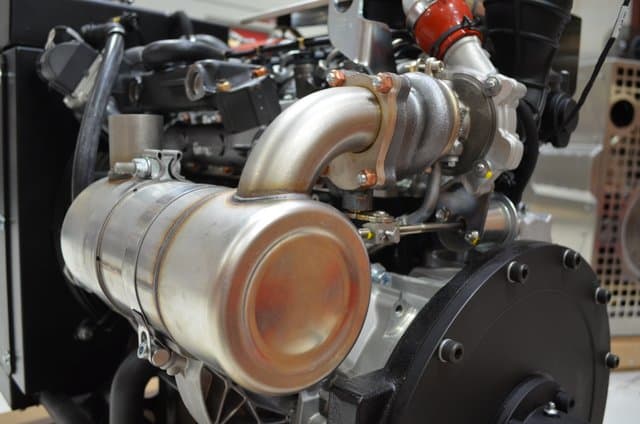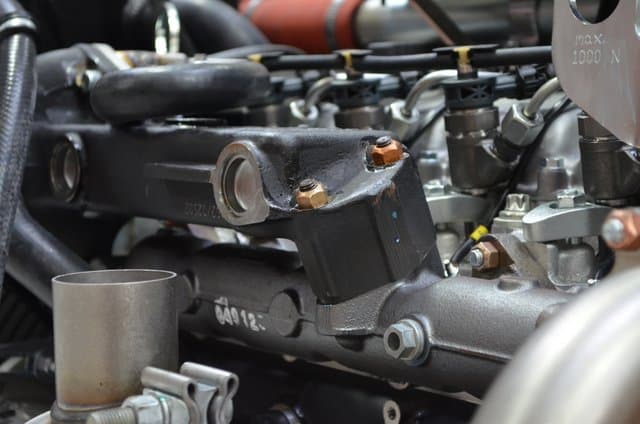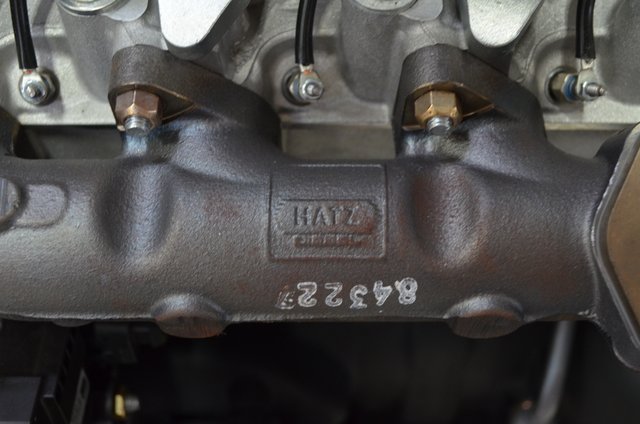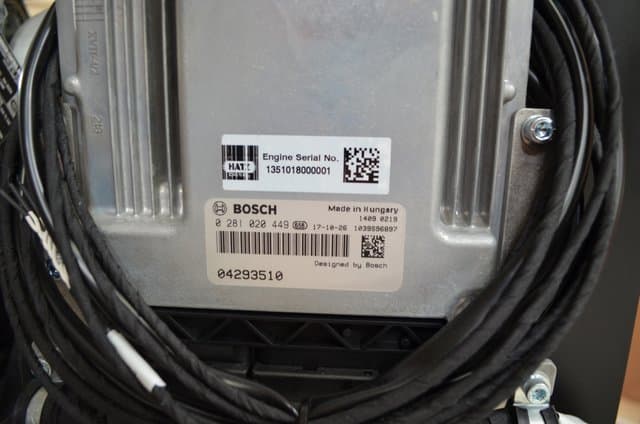 Hatz premiered the production of the new H-Series product line in Chicago last year. The line is an innovative development due to a groundbreaking downsizing approach, which allows customers to replace larger engines that have a high-power demand. It is also the brand's most significant endeavor into liquid-cooled engines and features an environmentally-friendly design with lower emissions. Hatz H-Series engines are utilized worldwide in industrial equipment such as asphalt paving and maintenance machines, portable fireboxes, high pressure sprayers and dewatering pumps that remove standing water, among others.
"The Hatz team is proud of the technological advancements within the new H-series, which offers a more extensive range of applications," said President and CEO of Hatz Diesel of North America Mike Hartoonian. "We are thrilled to recognize Continental Engines as the leading distributor in North America for H50 engine sales. They are a team of experienced and knowledgeable professionals dedicated to quality customer service, and a valuable partner for Hatz."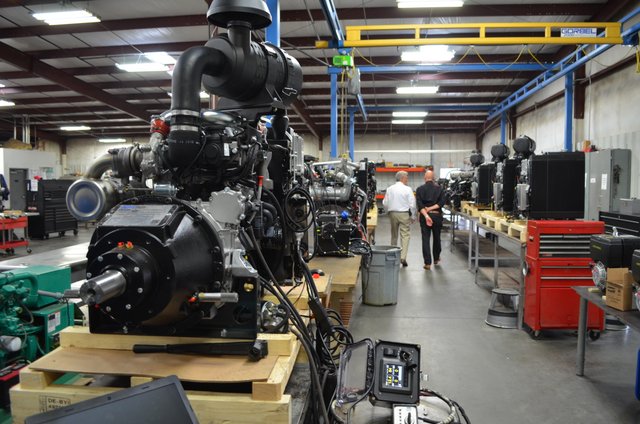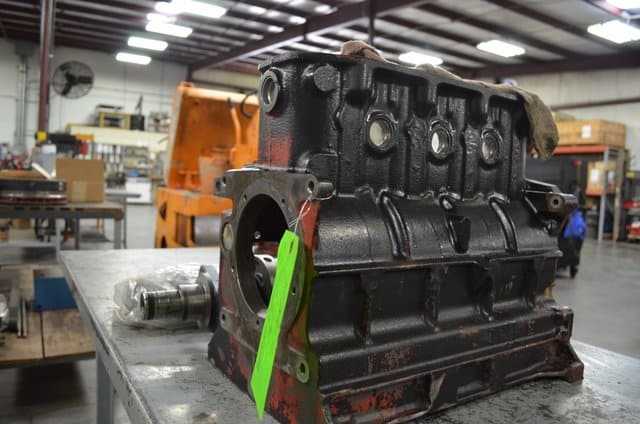 Continental Engines is a leading sales and service provider of engines and custom power solution application engineering. Headquartered in Greenville, the company has served customers across the nation in agricultural, commercial and construction industries for more than 50 years. With its strong history and reputation, Continental Engines offers the best names in the industry and distributes more product lines than anyone else in the country including Hatz, JCB, Yamaha, Yanmar, Lofa and Kirloskar.
For more info on Hatz, just click this link. We've made it super clickable. 
Tags:
Continental Engines
,
Dealers
,
Editor at Large
,
Hatz
,
Hatz Diesel
,
Hatz Diesel of North America
,
home