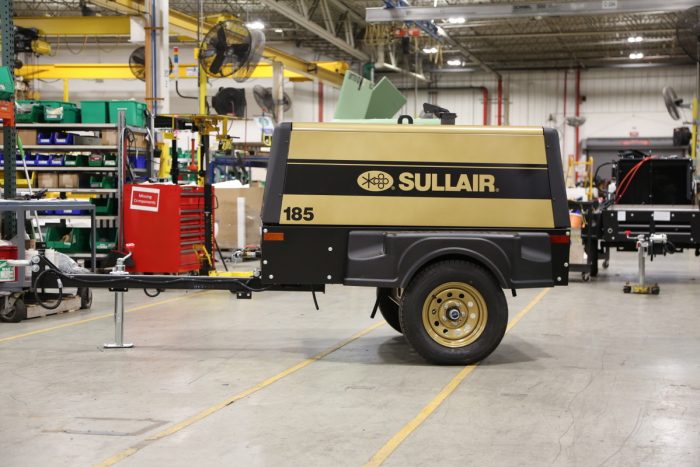 Sullair, an industry leader in innovative compressed air solutions since 1965, announced it will donate a gold-colored 185 Series Tier 4 Final portable air compressor to the ARA Foundation Charity Auction. Sullair will make a separate $10,000 charitable donation to support the American Heart Association's 2023 Hard Hats with Heart campaign all in recognition of National Heart Month this February.
"Our commitment to our community runs deep," said John Randall, Sullair President and CEO. "We are thrilled to continue our support for the ARA Foundation and their work supporting the portable rental industry. Given the timing of the auction this year, extending our support to the American Heart Association and their Hard Hats with Heart campaign was an opportunity for us to back a program that promotes health and wellness for our colleagues throughout the manufacturing sector."
The one-of-a-kind, Heart-of-Gold air compressor, valued at $25,000, features hand-written "love notes" from employees to the auction winner. The notes were added during an employee signing day event on January 24.
The ARA Foundation Charity Auction will be held February 14, 2023 from 5 to 6:30 p.m. at the Orange County Convention Center in Orlando, Florida in conjunction with the American Rental Association's (ARA) annual trade show. In 2021, the Sullair donated pink compressor (in recognition of breast cancer month), sold for an auction record of $32,500. This will be the fifth year that Sullair has donated a compressor to the ARA Foundation auction.
"The ARA Foundation holds an annual action to raise funds to support our programs and Sullair has been a long-time supporter of this event." said Marcy Wright, American Rental Association's COO/CEO. They have generously donated a customized air compressor each year since 2020 and helped promote these one-of-a-kind compressors to ensure they raise as much as possible for the Foundation. We rely on donations to make a difference and we truly appreciate the support of Sullair."
Sullair will also be donating $10,000 in February to the American Heart Association which funds cardiovascular medical research and promotes heart-healthy education to consumers in the United States. Hard Hats with Heart is an industry-specific initiative from the American Heart Association to improve the cardiovascular health of those working within the construction industry. The campaign's focus is to integrate health, well-being and prevention solutions into the culture of the industry. It brings professionals together from across the construction and health care industries to work together to address the health disparities that exist within the construction industry and to promote job site safety through the life-saving skill of hands-only CPR.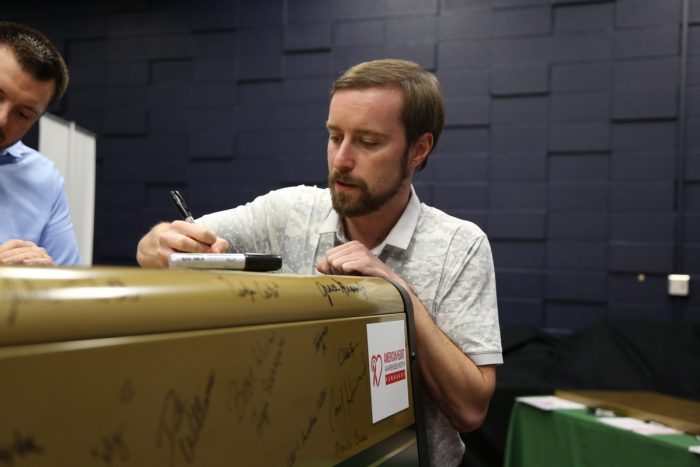 The Heart-of-Gold Sullair compressor, valued at $25,000, is powered by a 49-hp Perkins 404F-E22T diesel engine. The unit delivers 185 cfm of air at 100 psi and is the most popular Sullair compressor for rental companies. The 185 Series compressors are often used in applications such as construction, mining, landscaping, and more.
Founded in 1976, The ARA Foundation is an educational resource for the industry. Over the years, the charitable organization has sponsored a scholarship program, disaster relief programs, a technical training grant program and young professional development.
Visit Sullair at The ARA Show 2022 (Booth #5001) to learn more about the one-of-a-kind Heart-of- Gold compressor or the full Sullair portable air compressor line.
Not to toot our own horn or anything, but we recently won a national gold award for the best how-to article in America. Wanna read it? Click here.