Air power. A commercial air compressor can be a powerful tool for a variety of renters, contractors and professionals, spearheading applications that range from sandblasting to breaking concrete to winterizing sprinkler systems. Alas, there are lots of brands, sizes and options on the air power market these days. Luckily, how to choose the right portable compressor isn't crazy complicated — at least not with a few great insights from an expert like Russell Warner, senior vice president of product management with Sullair, one of the great compressor brands on the market.
In the latest CE Conversations video above, Compact Equipment publisher Keith Gribbins has a digital sit-down with Warner, discussing how to pick a towable air compressor (that 185-cfm category), how to operate it, what makes a durable unit, which sizes are popular for sprinkler system operations and lots, lots more. But first off, let's learn a little about…
The Sulliar Lineup
From small air to big air, the Sullair portable air compressor lineup offers a range of engine options, pressures and flows from 185 to 1,600 cfm and 100 to 500 psi. The Sullair 185 is the workhorse of the Sullair compressor fleet, producing 185 cfm at 100 psi and is available with Caterpillar, Perkins and Kubota engine options. The Sullair 375 Series — available with Caterpillar and Perkins engine options – provides 100-, 150- and 200-psi options with dual-pressure capabilities at the turn of a switch.
Small Air
The Sullair 185 is the workhorse of the compressor fleet, producing 185 cfm at 100 psi. The 185 Series features a heavy-duty design and is easy to service and maintain. The 185 Series is available with multiple engine options, including Caterpillar, Perkins and Kubota. The 185 is ideal for low pressure applications, such as demolition, clay and trench digging, sprinkler blowout, general building and road construction, demolition and other general construction use.
Medium Air
The Sullair 375 Series includes the 375H, 400HH and 425H models — all designed to get the job done. The 375 Series provides 100-, 150- and 200-psi options with dual-pressure capabilities at the turn of a switch. Sullair also offers multiple engine options in the mid-range, including Caterpillar and Perkins. The compressors include a compact design for easy towing and maneuvering and extended runtime of up to 10 hours at full load. After cooled and filtered options are also available. The Sullair 375 Series is ideal for both high- and low-pressure applications. Suitable applications can include fiber optics, well drilling, abrasive blasting, pipeline/utility/communications line work, general construction or even plant backup air.
Learn How to Choose and Maintain a Compressor with these Classic Articles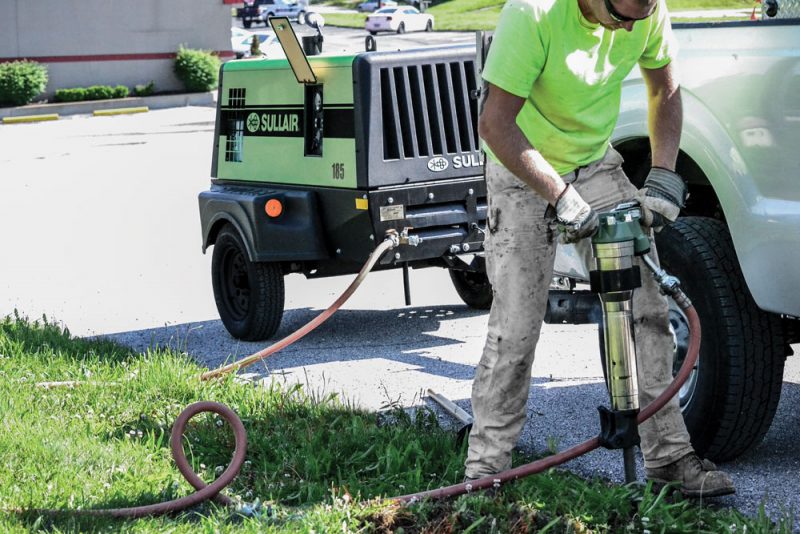 When working with pneumatic tools, a diesel air compressor is an essential part of the equation. Pneumatic tools are driven by compressed air, which is why it is important to ensure the compressor you select is right-sized. A diesel portable air compressor is practical for heavy-duty applications such as operating pneumatic tools and other construction equipment. When considering what size compressor to use, check the rated pressure — the pound-force per square inch gauge (psig) rating — of the air compressor to determine the right size for your specific needs.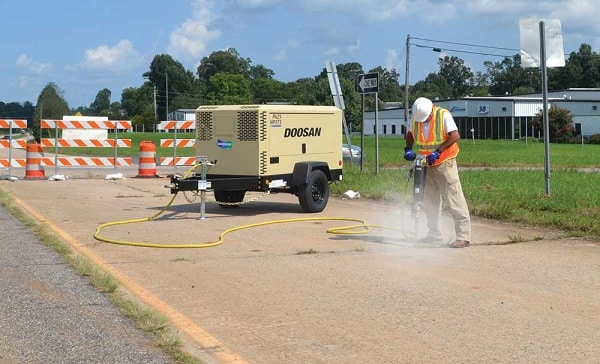 As the summer heat continues in September and the colder fall months loom, it's a good time to talk about hot and cold temperature fluctuations for your portable power equipment (compressors, gen sets and light towers). The result of being unprepared for the weather is downtime, and that's enough to get any contractor hot around the collar. Excessive heat or cold accelerates wear on machine components and can cause damage if your portable air compressors, generators and light towers are not properly maintained. While you can't control the weather, you can lower the chance of portable equipment failure caused by temps by following these four best practices.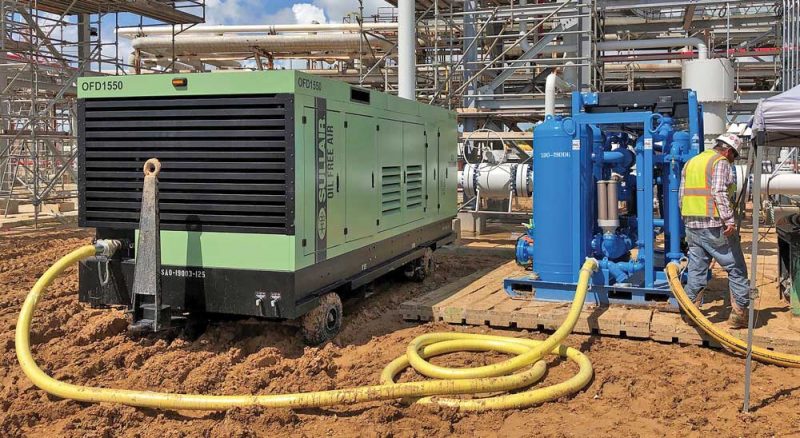 Today, more industries and applications than ever require oil-free air. As more customers seek options for sensitive compressed air needs, products are needed for clean, oil-free air. This has led to the growth of the portable, oil-free, rotary screw compressor market, giving end-customers and rental houses the ability to bring or provide oil-free air right where it is needed — whether plant side, refinery side or at the jobsite. Diesel-driven oil-free portable compressors are offered in a variety of sizes, from small to large and flow rates high as 1,600 cfm, with the capability to tie multiple compressors together to achieve mega flows. Not only is it important to understand when oil-free compressed air is essential, it's very important to know the differences in oil-free air quality and some best practices when using these compressors.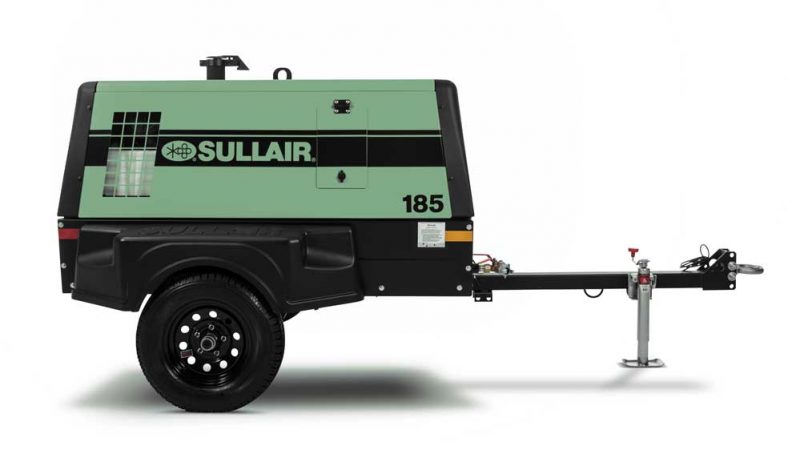 In the world of construction, it's amazing what a little air can do. Thanks to portable air compressors, contractors can perform a plethora of tasks — from clearing underground lines to powering a variety of tools. The possibilities are many, and selecting the right unit for your operations is a must. Here are a selection of the most popular portable units on the market.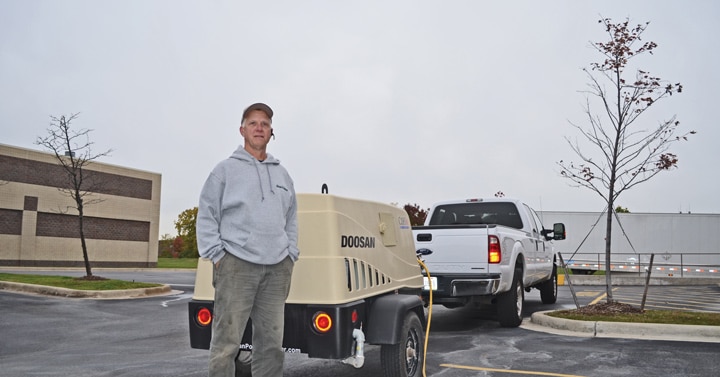 Michigan winters can be fierce. I was there in October, and it was already freezing, but the cold didn't seem to affect John Lindeman much. As owner of South Lyon, Mich.-based Aquaman Irrigation, Lindeman has been working on irrigation systems for 32 years. He has a three-person crew that winterizes more than 900 residential and commercial irrigation systems in the fall, from Detroit to Grand Rapids. Some of those systems have more than 70 zones, which can take more than four hours to winterize. This requires Lindeman to constantly be moving. He roams grounds, stomps on sprinkler heads (to clear them), routes hoses and flips on his Doosan Portable Power air compressor.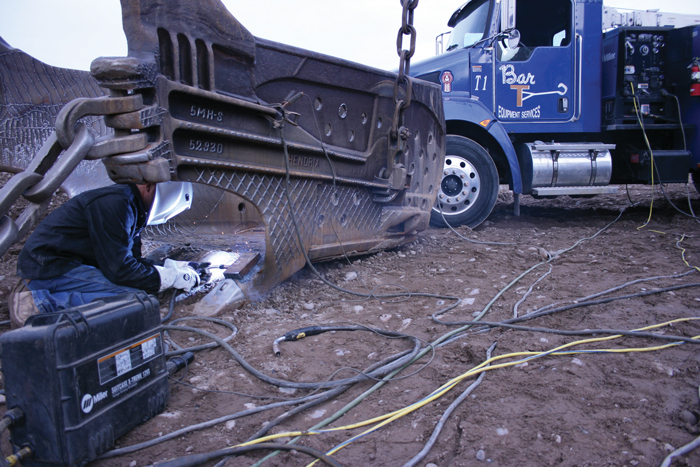 Years ago, it was big news when a manufacturer added an air compressor to a welder/generator. Today, OEMs are engaged in an arms race to outfit their equipment with as much functionality as possible. Stakes have been raised with battery chargers, jump starters and hydraulics. It makes sense: Whether your work is dedicated to service and repair or you're a tradesman with a "power box" on the back of your truck to handle whatever repairs or challenges come your way — new equipment on the market today increases your capacity for work without expanding your footprint. And it's now more efficient than ever.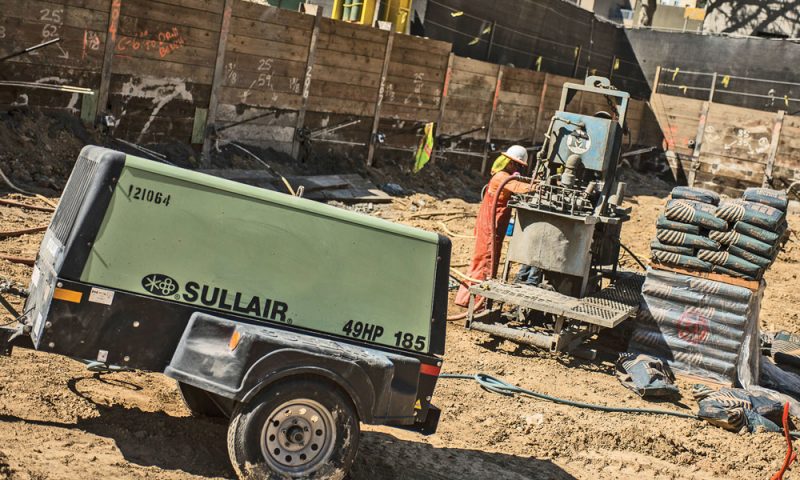 The adage holds true: If you take care of your equipment, it'll take care of you. To help extend the life of your portable diesel air compressors, it is important to follow a preestablished maintenance routine to care for your machine. Ignoring this may result in your machine unexpectedly breaking down or an overall shorter lifespan — something no business or rental house can afford. While there are many factors affecting the routine maintenance schedules of portable diesel air compressors — such as climate, operating conditions, the specific machine and engine manufacturer — there are routine maintenance procedures that apply to nearly all compressors.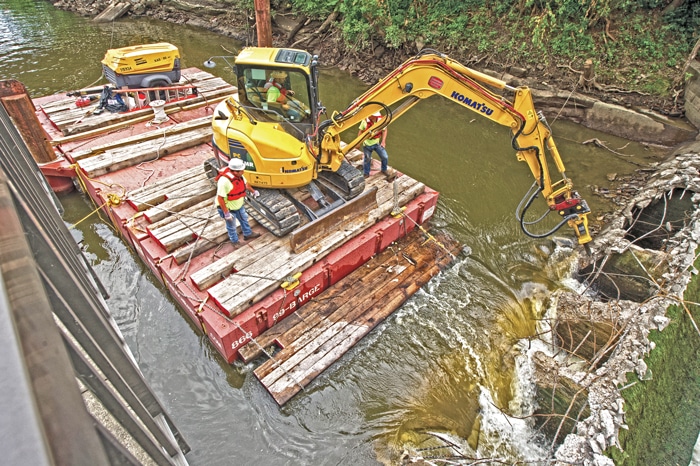 With the popularity of pneumatic equipment, the old saying, "a worker is only as good as his or her tools," might be updated to, "a worker's pneumatic tools are only as good as the air compressor that powers them." Contractors and project managers use compressors on a wide range of applications, including construction, mining, utility maintenance and oil and gas projects. Picking the right compressor for these applications goes beyond just matching cubic feet per minute (cfm) and pounds per square inch (psi) to the number of pneumatic tools or the application. It's a decision that should also include features that can affect the cost of ownership, such as maintenance and fuel efficiency.
For more great compressor info, just click this link. No air power required.
Tags:
Compact Equipment Conversations
,
home
,
Sullair