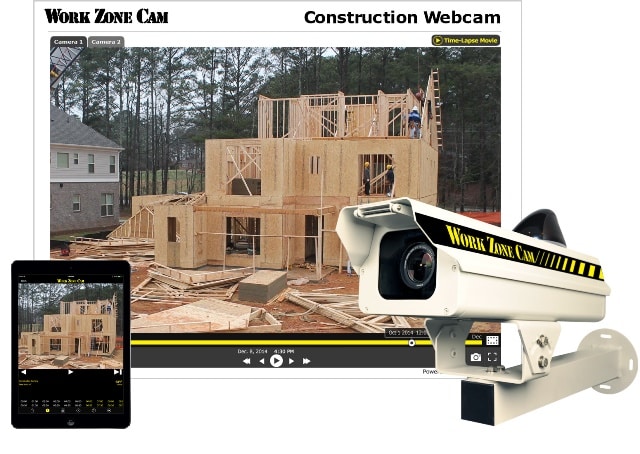 Many in the construction industry know Work Zone Cam, for its all-in-one digital SLR construction cameras and now the company has upped the ante with its 18 megapixel HD webcam, which made its debut at World of Concrete in Las Vegas.
A highlight of the 18MP camera system, on display at World of Concrete, is that it provides more than nine times the image clarity of any other jobsite camera available. Clients can choose between a, do-it-yourself option, or rely on Work Zone Cam's 4MP, 8MP and 18MP image hosting service.
The construction webcam users are able to FTP high definition images to their own local computer without a monthly service fee. The camera is available for purchase online through Amazon or B&H Photo Video, where customers can choose connectivity with a built-in cellular modem from Verizon, Sprint or Global/SIM card. Wireless and solar options make it easier than ever to install a
jobsite camera anywhere.
Over the past year, Work Zone Cam programmers have studied how project managers and owners utilize software specifically designed to capture and document construction. The new interface was developed to be even more user-friendly, moving from Flash to HTML5. This highly scalable platform has faster image loading time and the ability to be responsive in multiple browsers
such as Firefox, Internet Explorer, Chrome and mobile operating systems iOS and Android.
You can scope out work Zone Cam's technology at booth #C4137 at  World of Concrete, but you better hurry because the show closes today, or you can visit workzonecam.com for more information.
We also took the liberty of embedding a video below from the Work Zone Cam YouTube page. Sorry for slowing down your day, but time lapse construction videos are awesome.
Tags:
WOC2015
,
Work Zone Cam
,
World of Concrete