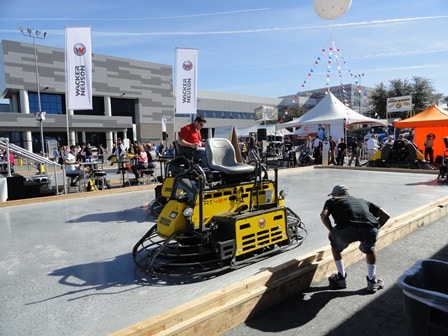 We'd like to let you in a little secret. Our trip to World of Concrete 2015 is a welcome one because it's downright chilly at Compact Equipment world headquarters in Brecksville, Ohio.
Judging from the foot traffic around here, we're not the only ones enjoying the Las Vegas sun.
Yesterday the Compact Equipment and Utility Contractor editors had a chance to meet with a lot of manufacturers here at World of Concrete, and check out their latest offerings including Kubota's new skid steers (story here) to new generators from Subaru (story here) and Topcon's new pipe laser (story here).
We're looking forward to more networking and equipment research today and, as we did yesterday, here's some of the buzz on social media about World of Concrete 2015.
We compiled these posts searching for #WOC2015, and we are planning a similar post recapping today's activities, so you can get in on the action by using the #WOC2015 hashtag and our @CompactEquip handle in your tweets.
Have fun. stay safe and be sure to enjoy (borrowing from King of the Hill) all of the concrete and concrete accessories the show has to offer.
Tags:
Las Vegas
,
WOC2015
,
World of Concrete