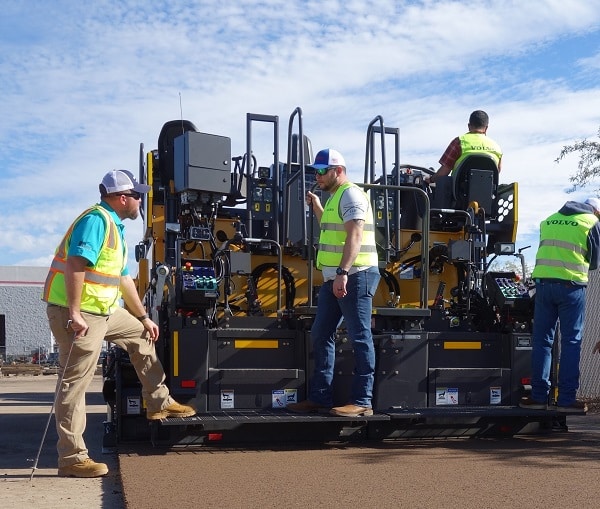 Registration is now open for the Volvo 2019–2020 Road Institute, the paving industry's premier operator and technician training program. Courses run November 2019 through May 2020 and offer a mix of classroom and hands-on training on a variety of operations and maintenance topics.
"Students leave these sessions with improved technical and problem-solving skills," said Wayne Tomlinson, Road Institute compaction training specialist. "We love hearing from attendees who have advanced their careers because of this operator and technician training, as well as from employers who enjoy benefits such as improved machine uptime."
The Road Institute again includes multiple dates to satisfy demand for the popular hands-on paving best practices course, "Paver and Compactor Operation & Maintenance."
Volvo also continues to offer hydraulic and electrical systems courses specific to the Volvo P4410/P4410B and the P7000/P7000B series pavers, as well as soil and asphalt compactor product lines.
Sessions last two to five days each and are held at the Road Institute Training Centers in Shippensburg and Chambersburg, Pennsylvania, and at the Road Institute West location in Phoenix, Arizona.
Course instructors share decades of field and teaching experience with attendees, including training on the latest DOT requirements. The paver and compactor operator courses also qualify toward NAPA Diamond Paving commendation requirements. The paver and compactor class with a Spanish-language focus will be February 11–14 in Phoenix.
The 2019–2020 course schedule can be viewed here. More information on course descriptions, registration and hotel information is available at RoadInstitute.com.
Tags:
Volvo Construction Equipment