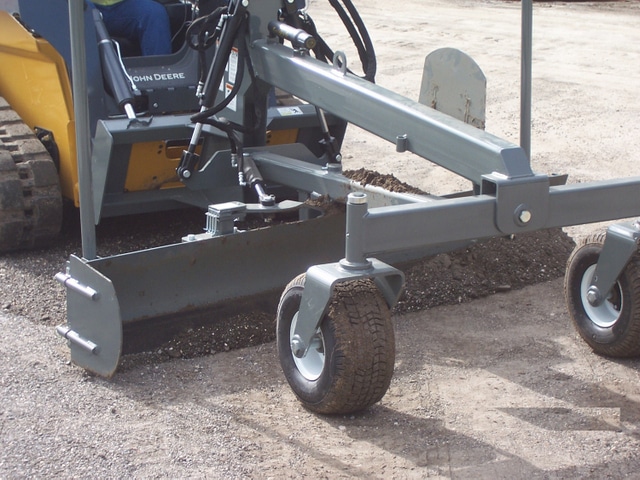 Worksaver Inc. recently announced it was offering the SSGB-8B Skid Steer Grader Blade to turn your skid steer into a high-performance grading machine for subgrading and surface preparation. The 8' six-way hydraulically controlled moldboard with 25 degrees of rotation/tilt with in-cab remote for precise control, is controlled by a proportional current valve. The moldboard is shear pin protected to help prevent damage. Its laser control system is compatible for precision grading. This skid steer grader blade also features a reversible beveled cutting edge for long life and ½" "connect under pressure" flat-faced hydraulic couplers. Optional end plate kit and laser pole kit, both offered in pairs, are also available.
Worksaver Inc. manufactures agricultural, industrial, commercial and construction equipment for a variety of applications for property owners, farmers, ranchers, contractors and more. Worksaver also "builds with sunshine" by utilizing a 315Kw solar field to help provide a renewable energy source.
For more info on Worksaver, click this link. It's super clickable. Honest.