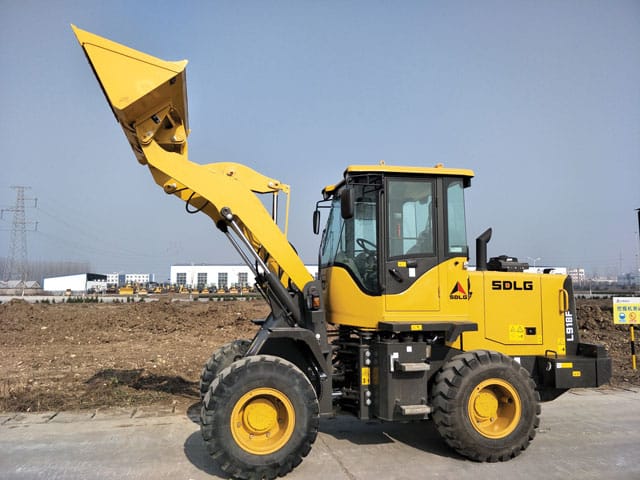 Five Models Designed to Tackle a Variety of Tasks
SDLG is one of the world's top sellers of wheel loaders. The brand was introduced to North America in 2013, having proven itself in many other international markets. The company, which has been a subsidiary of Volvo Construction Equipment since 2007, debuted in the region with two models: the LG938L, a 2.5-cu-yd loader with a rated load of 3 tons, and the LG959, a 4-cu-yd loader with a rated load of 5 tons. Since 2013, the brand has seen significant growth, as its North American dealer network has grown to 30 dealers in 54 locations with distribution centers on both East and West Coasts.
SDLG says its products attract customers who are looking for new machines that are reliable, simple and have a more competitive price point than premium, features-led equipment. The company says its wheel loaders have become popular for a number of tasks in North America, including snow removal, roadwork, auto salvage and much more.
SDLG currently has five models available in North America, including a new compact wheel loader — the SDLG L918F — which debuted at CONEXPO-CON/AGG 2017 in Las Vegas. The move to expand the company's product range is a direct result of its successful North American launch.
The L918F features a 1-cu-yd bucket capacity mounted to a skid steer-style coupler, placing it in the compact loader category but with the versatility of skid steer-style attachments. In addition, the unit has an optional 2-cu-yd light material skid steer bucket for applications such as snow removal or mulch yards. The machine is priced competitively with large skid steer loaders, and as it provides similar bucket capacities, the L918F is ideal for skid steer owners looking to upsize into a compact loader that has higher ground speeds and better operator comfort.
Like other SDLG loaders, the L918F is ideal for applications that are seasonal or don't require lots of operating hours. The machine is also perfect for owners that can find value in a reliable, low-cost loader backed by a 12-month, 2,000-hour warranty, with extended warranties available.
Advice to Buyers
"Any buyer in the market for a compact wheel loader will be on the lookout for a reliable, cost-effective machine that can handle utility work," says Nick Tullo, sales manager for SDLG North America. "But equally important to the wheel loader itself is the accompanying support. It's crucial that customers seek out companies that can provide excellent parts and service support from a premium dealer network. A dealer with a good footprint and the capacity to provide solid service support makes all the difference."
SDLG North America
312 Volvo Way | Shippensburg, PA 17257
844-TRY-SDLG | sdlgna.com
Click on table to enlarge