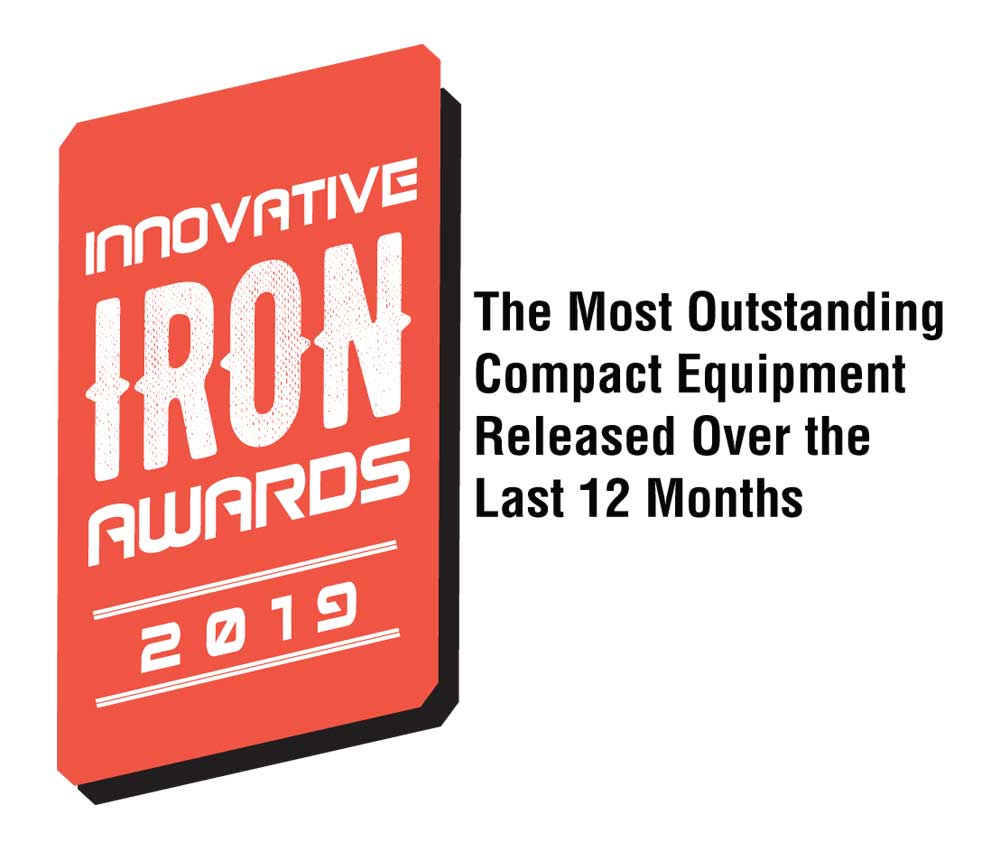 In the off-highway equipment industry, most of the machine options are already pretty fantastic. Skid steers that boast insane hydraulic power to the attachment, zero-turn nimbleness and automation as sophisticated as giant loaders. Micro excavators with retractable undercarriages that fit through narrow gates, boasting zero tail swing, 10 ft of reach and a ridiculous amount of breakout force for their size. Almost any brand and unit on a dealer lot today can be outfitted with standard or optional features that sound futuristic — from telematics to grade control. My point is: The standard for greatness is very high today because the status quo is already pretty damn impressive. That is why we bow to these 2019 Innovative Iron Award winners. These ideas are taking already amazing machines to a whole other level.
Keith Gribbins is publisher of Compact Equipment.
High-Lift: John Deere's 344L Is Reaching Beyond the Competition
An extra foot is a difference-maker in loader work, especially for small machinery with tight jobsite parameters. That's why John Deere has engineered the 344L High-Lift option, which offers operators an extra 12 in. of reach (a hinge pin height of 13 ft, 2 in.), compared to the standard 344L compact wheel loader model. Even awesomer, the 344L High-Lift option comes combined with John Deere's industry-exclusive Articulation-Plus steering system, which allows operators to lift more during turns than competitive machines and also won an Innovative Iron Award last year. When equipped with a quick-coupler and bucket, full-turn tipping load on the 344L High-Lift is 10,362 lbs, allowing operators to confidently lift heavy masses overhead. For more info, visit deere.com.
---
PowerBoost: Case Adds Hydraulic Turbo to Its New N Series Backhoes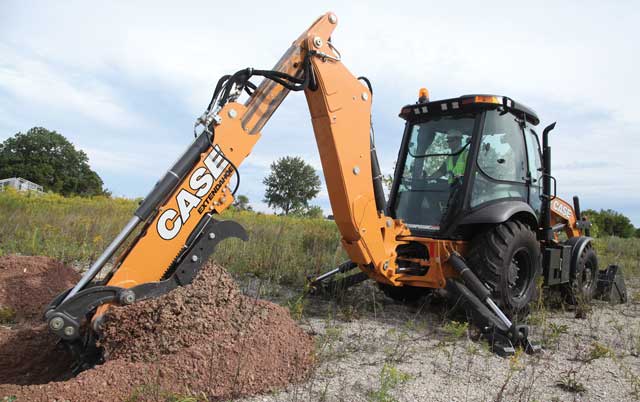 Case overhauled its N Series backhoe loader lineup with a slew of cool features: direct drive, factory-installed thumb, backhoe control roller switches, new loader control functions and PowerBoost. Wait, PowerBoost? This industry exclusive feature is a new button on the left-hand backhoe joystick that provides the operator with a momentary boost of increased hydraulic power without decreasing engine rpm, so as not to affect speed and cycle times. This feature is ideal for digging through tough conditions, including hard clay, rock and frost. Plus, Case backhoes still feature PowerLift, which provides added lifting power (comparable with some mid-sized excavators) at lower engine rpm to provide powerful and smooth lifting and craning operations. For more info, visit casece.com.
Tags:
Case
,
Innovative Iron Awards 2019
,
John Deere
,
November December 2019 Print Issue