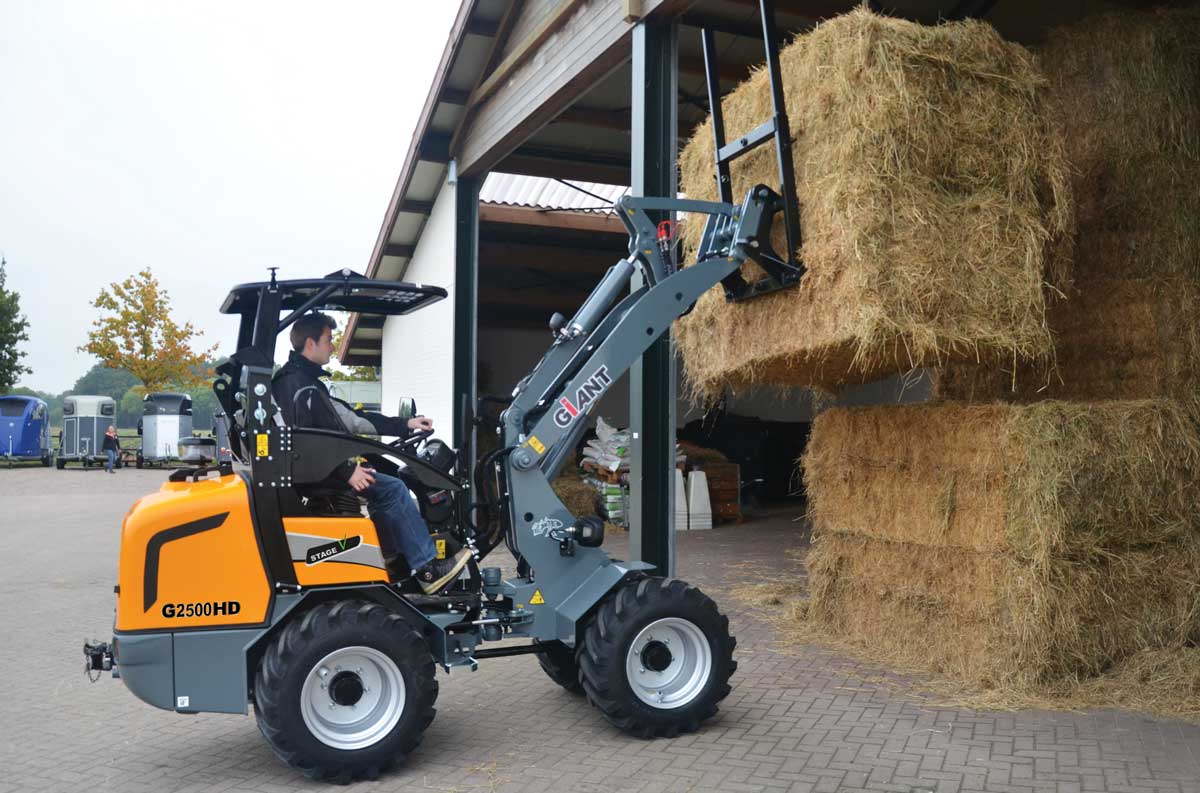 Eight Compact Wheel Frames Designed for Big Performance
This post is a part of Compact Equipment's annual Spec Guide. View other brands' product and spec info by clicking this link. View the magazine version of these summaries by clicking right here. Sign up for the print edition right here. Now enjoy!
Giant by Tobroco began from necessity by its owner Toine Brock. In 1996, from the family farm in Haaren, Netherlands, Brock designed and began building manure spreaders for the farm's stables. In 2001, he designed and built the first Giant compact wheel loader, which started the manufacturing of machines from the family farm. Due to expanding demand for the loaders, the business moved to Oisterwijk, Netherlands, which remains the company's global headquarters today. The factory has since doubled its production capacity, and Giant is finishing another expansion, doubling capacity again. Giant reached the North American markets in 2016 and can be found in 61 countries throughout the world.
Giant offers eight different compact wheel loader frames, most with at least two distinct boom configurations. The company plans to offer each of the eight loader models with an Xtra boom (lifts more weight but sacrifices some hinge pin height), a standard boom and a telescoping boom in the coming months. Giant also intends to offer an electric model for each of these eight chassis in addition to the Kubota diesel engine option currently offered in the fleet.
All Giant machines currently offer a cab and folding roll over protection system (ROPS) except the G1200, the smallest machine, which is offered with open ROPS only. Giant has used a standard skid steer attachment plate across the entire lineup in North America so customers can keep using existing attachments. The company plans to introduce 14-pin service on the new generation G2700 and other machines arriving later this year. Giant also has pro-inching and stabilo. Pro-inching gives the operator control of the engine throttle separate from the foot pedal, allowing full range of hydraulic flow while letting the operator maintain the easy vehicle-style operation. Stabilo is a system designed to steady the oscillation joint that gives the machines their class-leading design to keep the machine light on the ground.
The G1200 is popular in North America with tree care and landscaping companies, beekeepers and tent rental companies. The G1500 is getting a telescoping boom option this year and can access the same tight spaces the G1200 can — with a cab available. The G2200E is rapidly gaining popularity on the forefront of electric machines. The G2500 has a great tip load and minimal electronics and has started to find applications in rental and agriculture. The G2700 is a beast of a machine, poised to take the place of many skid steers as it offers high flow with 21 gpm and a substantial 50-hp Kubota diesel engine, all in a machine that is only 54 in. wide.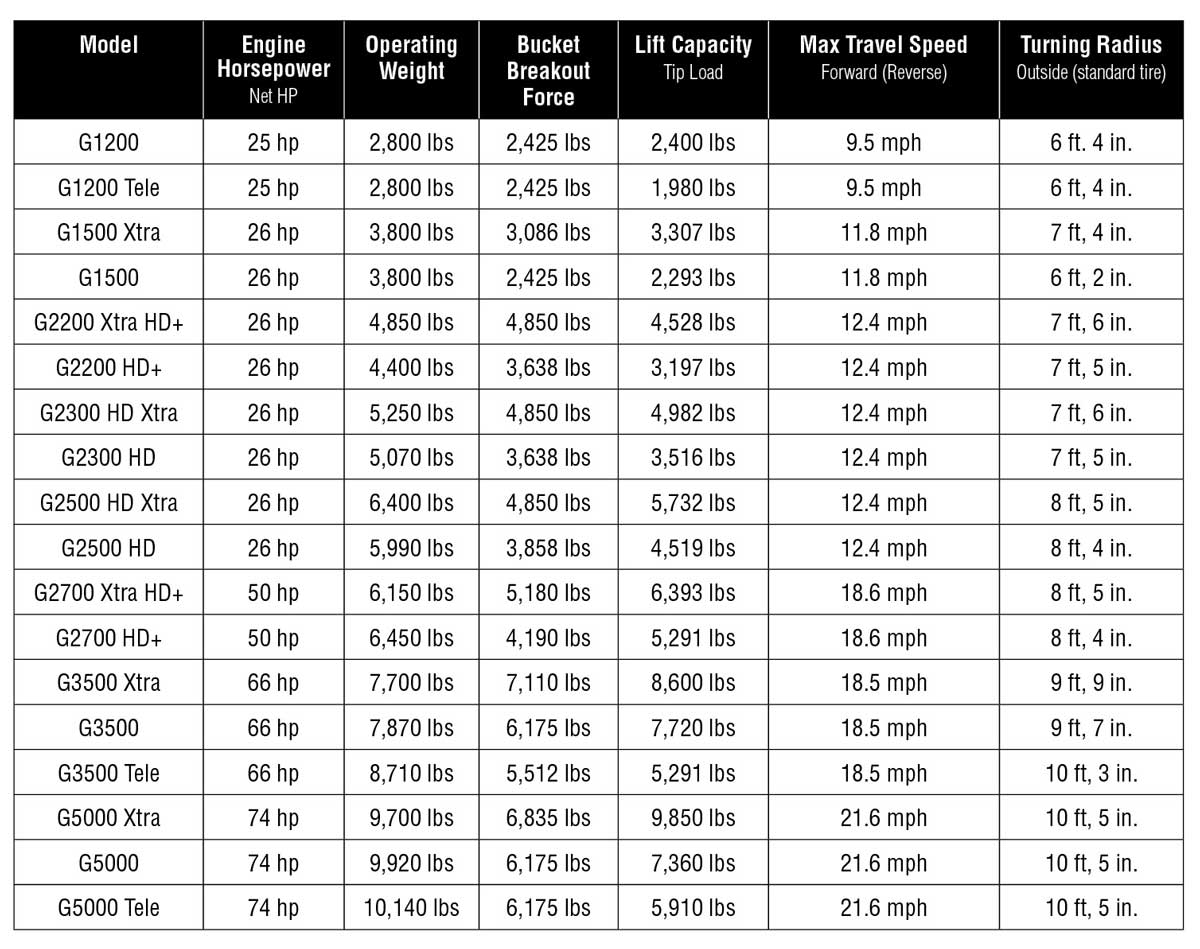 Advice to Buyers
"When bringing in new equipment make sure to consider the weight and footprint of the machine," says John Bostwick, territory sales manager, USA West Coast, at Giant. "With new jobsites shrinking in size with increased urbanization across North America these factors will weigh heavily into how you move these machines around and who can utilize the machines. Don't forget ease of access either. While skid steers have become one of the most rented machines, compact articulating loaders beat them on average in reach and weight handling, in addition to being easier on operators as they enter and exit the machine."
For reprint and licensing requests for this article, please click here. Tags: July August 2022 Print Issue, Spec Guide, Spec Guide 2022, TOBROCO-GIANT