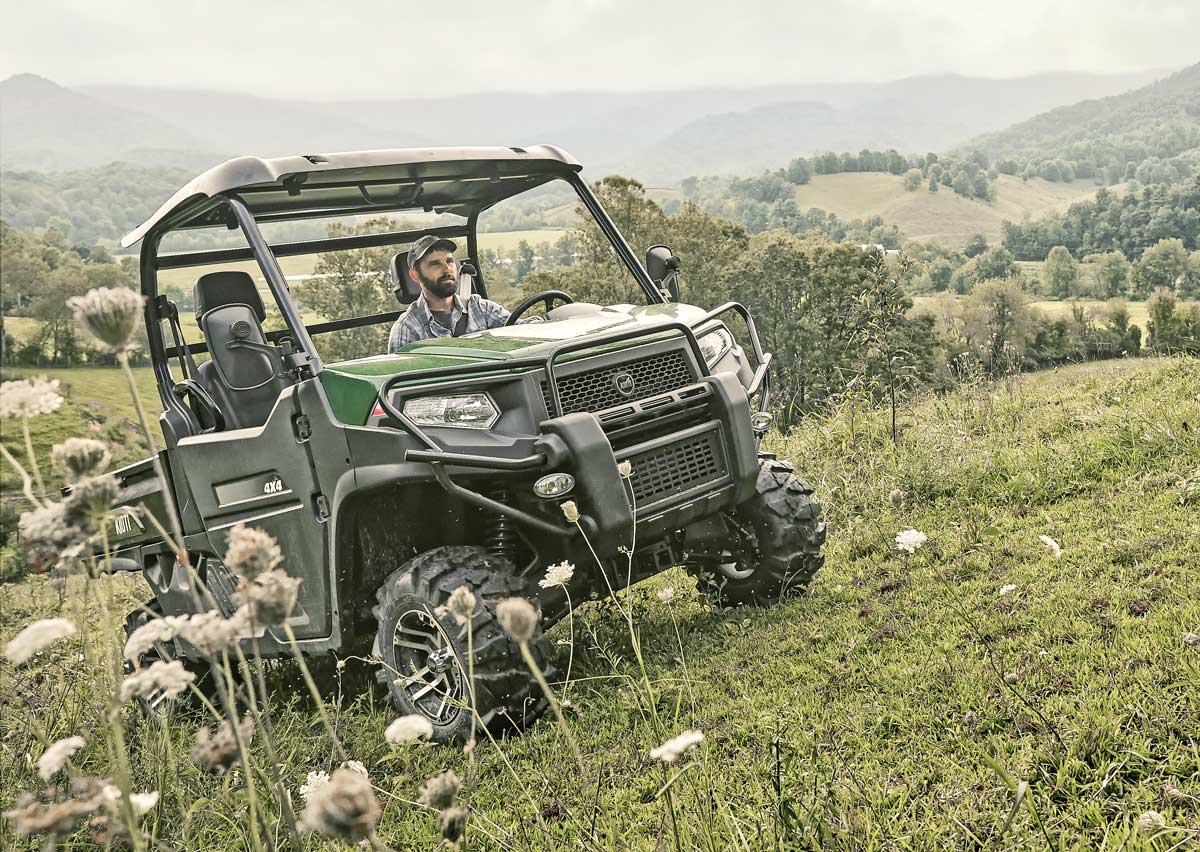 Spring is fast approaching, which means grass is starting to grow as the ground thaws from another cold winter season. It also means there's a lot of work to be done, and it's time to get your UTV ready for action. If your UTV has been in storage for the winter, there are a few things you need to do to make sure it's in tip-top shape. Even if you've been using it through the colder months, following these spring prep tips will help make sure your UTV runs smoothly and reliably all season long.
Read Through the Owner's Manual
First and foremost, the owner's manual is your guide to keeping your machine healthy. It has detailed instructions on maintenance intervals and how to's. You should also reach out to your dealer to understand what maintenance they recommend. And, you never know, they could be running a winter special on maintenance packages.
Plan ahead. It may be easier to knock out a couple of maintenance items in the slower winter months, as opposed to completing a service item while using the machine in peak season. It can be more costly, or at the very least more of a hassle, to have the unit down for maintenance during the spring or summer. Get a head start and change the oil, swap sparkplugs or change filters ahead of time if you know you will hit a certain hour threshold throughout the year.
Check the Battery
Your battery is critical to operating your UTV. And it's important to be aware that batteries do lose their charge over time even if they are disconnected. If the UTV has been idle for a couple of months, the battery is more likely to be dead. Start by seeing if the battery has enough charge to start your UTV. If it doesn't, try jumping it or charging it. If the battery won't hold a charge, it may be time to get a new one. Take your UTV to your dealer to make sure the battery is installed safely and correctly. If your UTV sits idle for extended periods of time, use a trickle charger to help ensure your battery stays fully charged and is ready for use.
Give Your UTV Some TLC
Nobody likes working on a dirty piece of equipment. You run the risk of getting dirt in places that could ultimately impede machine functionality or operator safety. Give your UTV a bath to make it better to work on. You may even find that dirt could have obscured something that needs repair.
Look Your UTV Over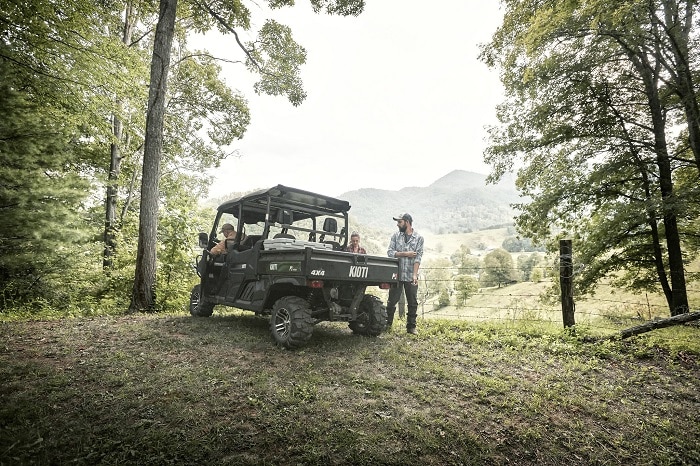 Months of negotiating rough terrain with your UTV can loosen bolts and weaken connections between parts of your machine. Therefore, it is important to take the time to check for any loose bolts or parts that may have become damaged due to the wear and tear of the environment.
Look over your entire UTV to make sure everything is bolted tight and in good working order. When conducting your own inspection, it is important to check critical components like the radiator, tires and under the bed to ensure everything looks the way you expect. Tighten anything that came loose, or repair anything that cracked or broke.
Top Off Your Fluids
As part of your multipoint inspection, it is always best to start off the busy season on the right foot by topping off all your fluids — that's your engine oil, coolant, hydraulic fluid and brake fluid. Refer to your owner's manual or talk to your dealer to confirm oil change frequency, as it varies based on specific hour intervals. Check the manual to see what recommended intervals are for changing oil and fuel filters. Be sure to dispose of any old fluids in a responsible fashion. Do NOT pour them down your drain. Check your local guidelines for where you can take used fluids for recycling.
We'd love to keep in touch! Check us out on Facebook, Twitter and LinkedIn!
Check Tire Pressures
If your UTV has been stored for the last few months, chances are the tires have lost some air. Before you take your UTV out in the field, make sure the tires are inflated properly. Under-inflated tires can reduce your UTV's performance and fuel efficiency. But most importantly, they impact its responsiveness and handling, which can be dangerous. Inflating the tires to the manufacturer's recommended pressure is easy but don't stop there. Make sure the tires don't have any leaks and are in good condition, with enough tread life and free of cracks and dry rot. If needed, replace any tires that are worn or leaking.
Go for a Test Drive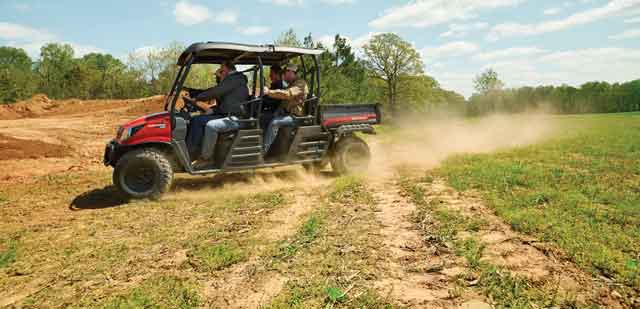 Once you have knocked out all your intended maintenance, go for a test drive prior to putting your UTV to work. Make sure to test your UTV in a safe environment in case you do find an issue on your test drive. Give your UTV an overall shakedown and verify everything operates the way it should. Start off slow but then speed things up to check your UTV in multiple different scenarios.
Don't Procrastinate
Getting your UTV ready for spring can take some time. You don't want to put it off until the last minute because your UTV may not be ready when you need it. Starting your UTV maintenance project early — as much as a month before you need it — will give you enough time to inspect the vehicle, purchase any necessary parts and do needed repairs or installations. Be proactive in case you need to order a specific part that could take more time than usual to arrive. The more you procrastinate, the more room you have to run into an issue where you may not have your UTV up and running in time for busy season.
Talk to Your Dealer
The advice provided here is intended to serve as a general guide. Every UTV is unique, so it's important to follow the directions given in the owner's manual for proper maintenance. Also, it's a good idea to get in touch with your dealer, as they can help explain the maintenance requirements and demonstrate how to carry them out and review the owner's manual with you. They can also perform a full, professional maintenance check on your machine. Spring is almost here, and you will once again be relying on your UTV to get the job done, every day. A little maintenance goes a long way in making sure your hardworking UTV will get you through spring and into summer without any problems.
Steven Benedict is a turf care product line manager for Kioti.
Utility vehicles are perfectly made for both work and play. Learn all about these sweet rides here.