Last week, I was enjoying spectacular views of Lake Lanier (a sprawling resort in Georgia about an hour outside of Atlanta). Most of these vistas came courtesy of Kubota's newest entry in the utility vehicle market — its gas-powered Kubota RTV-XG850 Sidekick — which is a crossover work and recreational utility vehicle that goes up to 40 mph. Kubota invited a group of journalists down to Lanier Islands Legacy Lodge to drive the speedy Sidekick around a nearby golf course that wasn't being used. The weather was perfect, the views were incredible and the Sidekick was a damn smooth ride — even at 35 mph over rough terrain.
On top of the test drive, I got the opportunity to visit Kubota Manufacturing of America's brand-new plant in Gainesville, Ga., where the company makes its UTVs. There will be a big feature on the trip in our October issue of Compact Equipment. Until then, enjoy this photo post on the event. Intermixed with the images is more info on the RTV-XG850 Sidekick.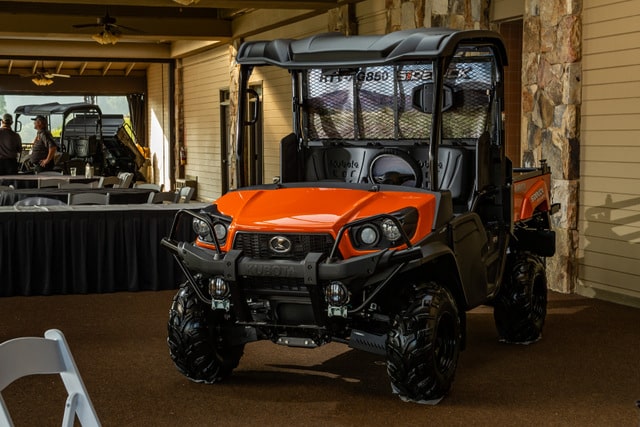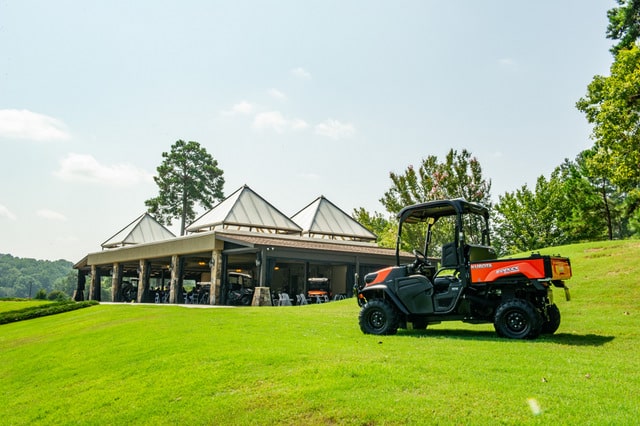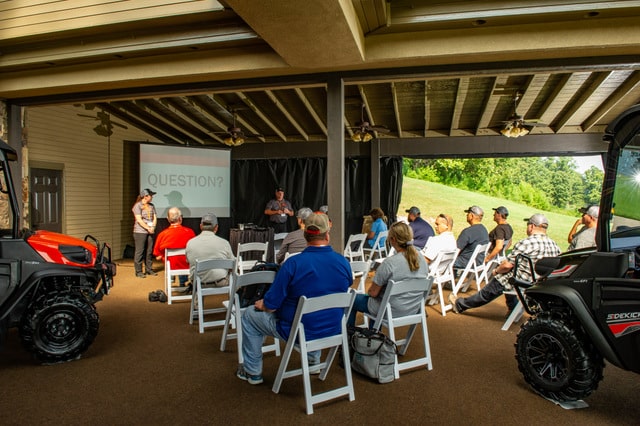 Info on the New Sidekick
The introduction of Kubota's new Sidekick has been highly anticipated by dealers and customers alike as it is Kubota's fastest utility vehicle yet, with a powerful 48 horsepower gasoline engine, delivering speeds of up to 40 mph, compared to the top speed of 29 mph for its RTV-X models. Available for order now, the new Sidekick joins the renowned RTV line up of work-ready utility vehicles from Kubota, the best-selling diesel utility vehicle manufacturer in North America since 2004.1
The Sidekick's quick acceleration and high transport speed—up to 40 mph—come from a powerful 48 horsepower gasoline engine. Equipped with a Continuously Variable Transmission with Centrifugal Clutch (CVT Plus), the Sidekick's rugged, water-cooled engine provides plenty of torque for a quick and smooth take-off. The Idle Speed Control (ISC) and highland correction ensure stable power for any situation. Designed for easy handling at any speed, the Sidekick offers a comfortable drive with its enhanced speed-sensitive Electronic Power Steering (EPS), improving both handling and stability. Tuned front and rear independent suspension offers a consistently smooth ride, and engine-assisted braking allows for greater control and increased safety during descents. A selectable full-time 4WD system gives the operator optimum traction and control on any terrain, even under heavy loads.
Built to Tow and Haul Heavy Loads With class-leading 2,000 lbs. towing capacity and standard equipped with a trailer hitch, the Sidekick is ready for a wide range of towing jobs – from boats to trailers and more. Additionally, the Sidekick's cargo capacity enables it to carry up to 15.2 cubic feet or half a ton (1,000 lbs./600 lbs. California models) of gear, tools, firewood, supplies and building materials in its heavy-duty steel cargo box. Even more, the cargo box comes with optional electric hydraulic lift for fast and effortless dumping. The Sidekick offers electrical power for a wide variety of equipment. The regulator and fully shielded generator are controlled by a microcomputer to ensue stable power for any attachment, including a work light, LED headlight, heater or wench.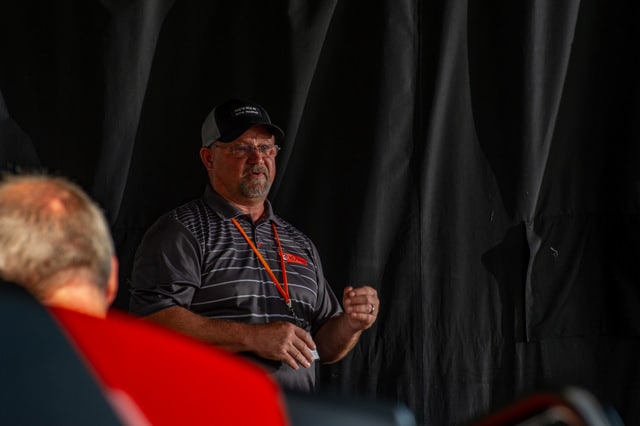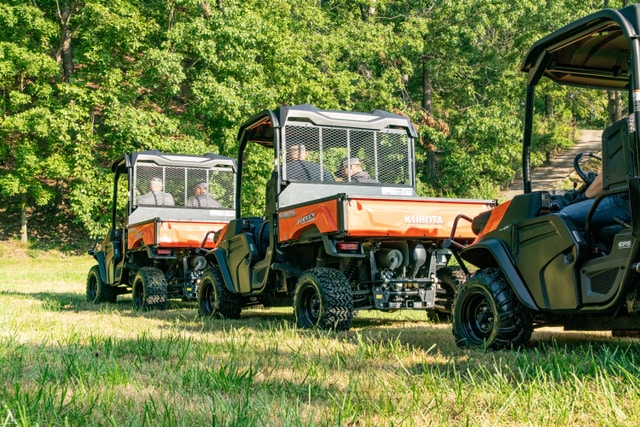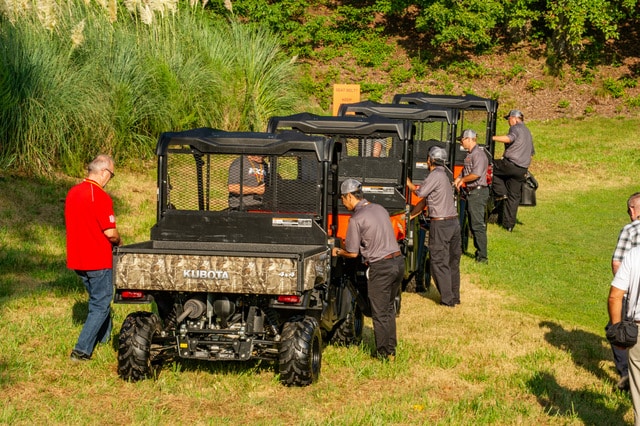 From the smart ergonomic meter panel, steering wheel and shift knob, to the bright LED headlights, the Kubota Sidekick offers many convenient features that will make the drive safe and comfortable. For added operator comfort, shoulder guards on the ROPS keep all riders within passenger area during tight turns, while half doors keep brush and other elements out of the vehicle.   The ergonomically designed split-bench seat style provides hours of working comfort and ample space for both driver and passenger, while offering large compartments underneath for storing tools and personal items. And, the glove box, cup holder and DC outlet offer convenient places to keep things secure and always in reach on every trip.
A full-line of new attachments and accessory options, developed specifically for the Sidekick, will be available for customers to further enhance their RTV driving experience, adding even more comfort and customized preferences, including a premium audio system, LED headlights, sports roof or bed extender to carry more cargo, just to name a few. The Sidekick will be offered in four distinct colors – Kubota Orange, RealTree AP Camo, and additional new colors: green and black.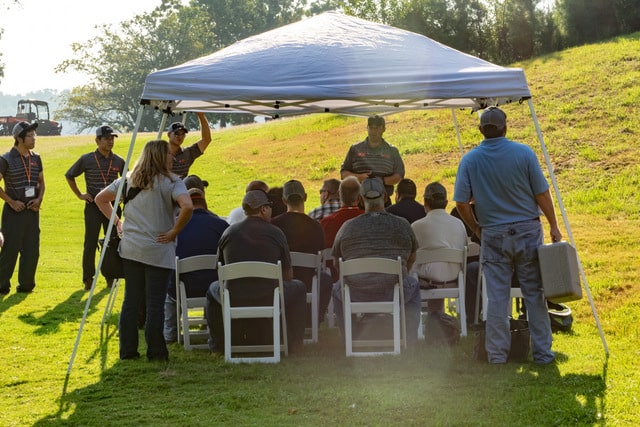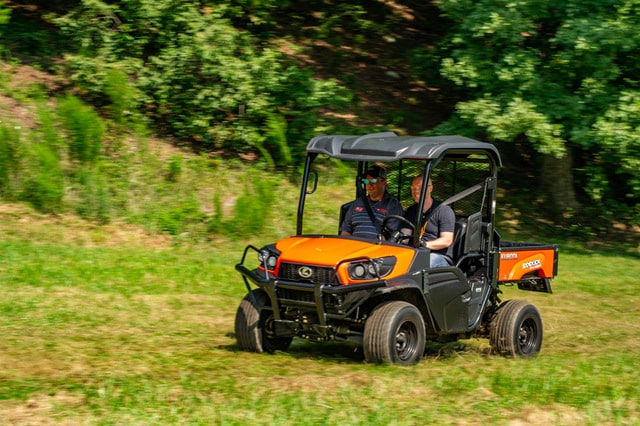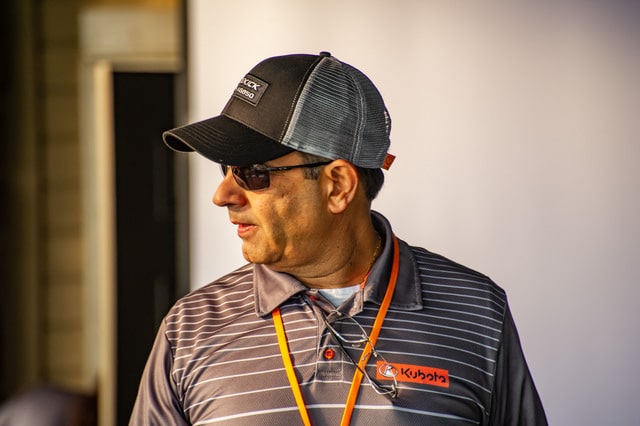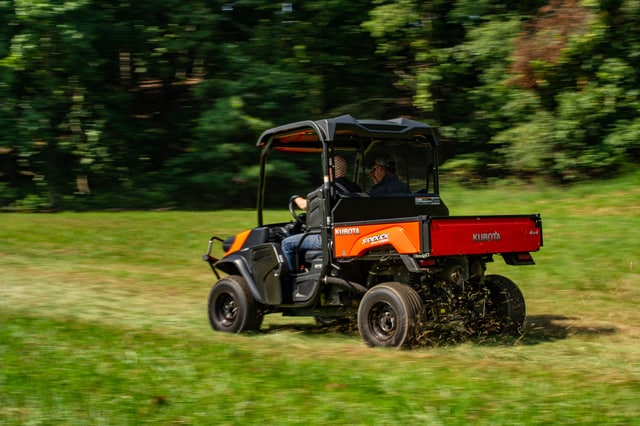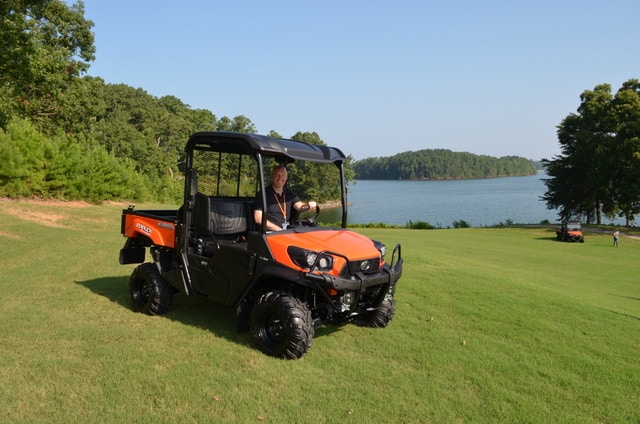 Kubota Manufacturing of America's New Georgia Plant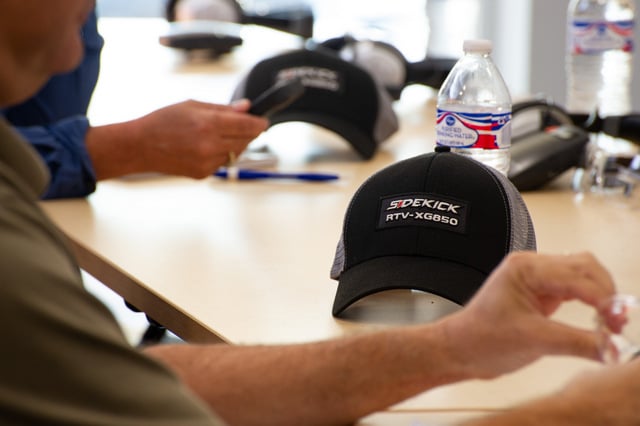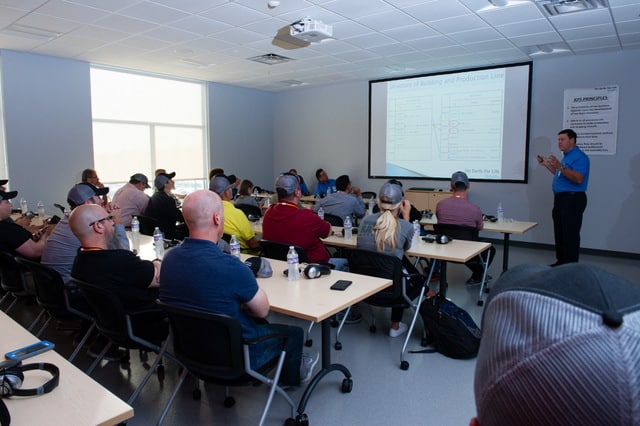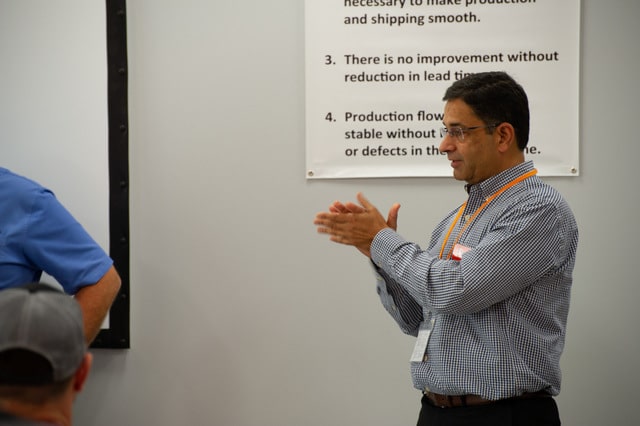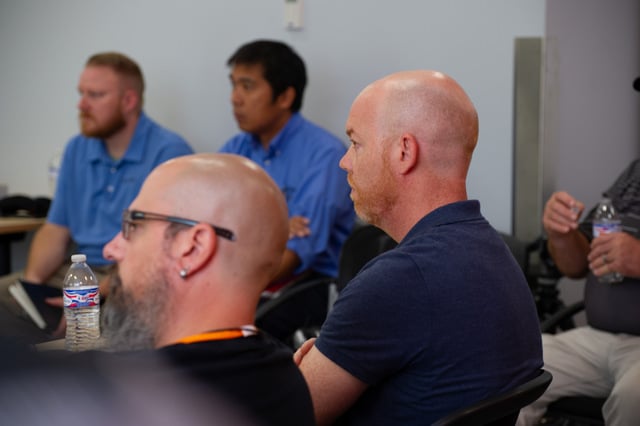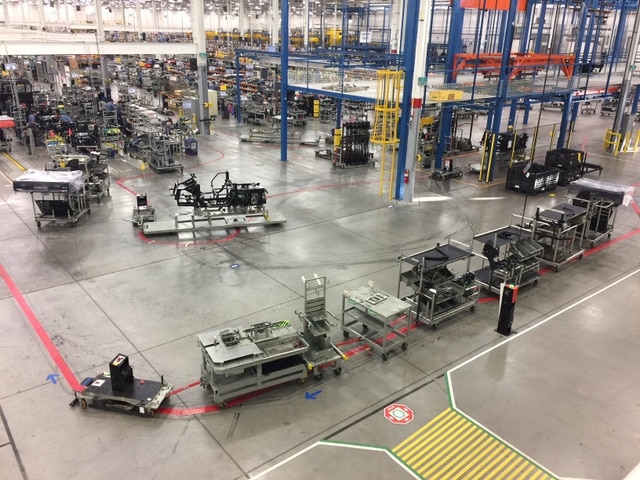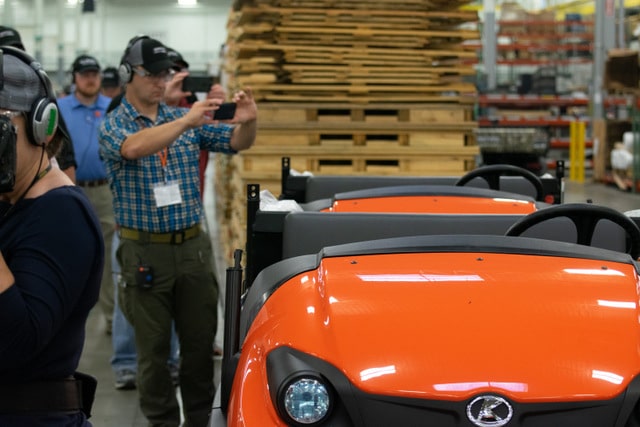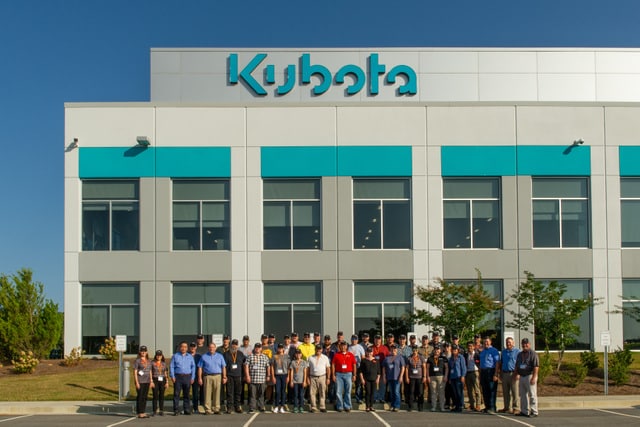 For more info on Kubota products, just click this link. We made it Kubota orange.
Tags:
Editor at Large
,
home
,
Kubota