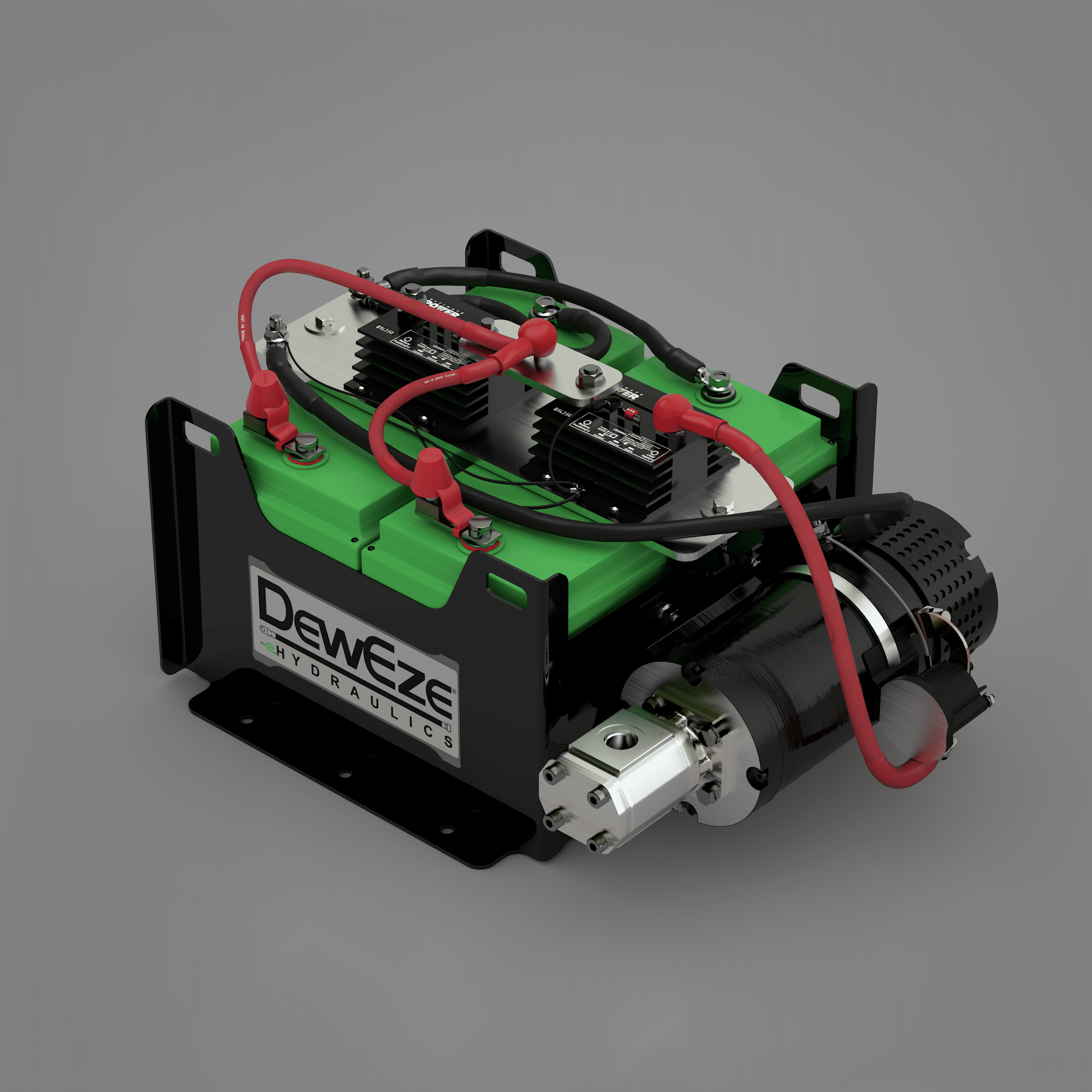 Reduce, reuse and recharge with the battery-powered electric (BEH) driven system by DewEze Hydraulics. Known for its innovative roots, DewEze continues that tradition with the release of this BEH package for medium-duty truck applications.
The steel-constructed cabinet houses a 12V motor, two 100/110-amp class batteries and a charge monitoring system to power hydraulic needs. This green technology offers a turnkey solution for no-idling regulations that improve noise reduction, decreases operator fatigue and reduces costs for utility fleet trucks.
"There is a strong desire to completely eliminate engine idling while working," said Dennis Roberts, Harper Industries, Inc. Vice President and Hydraulics Sales Manager. "This package was created to meet that demand, given our rich history as the preferred hydraulic provider. DewEze is proud to offer this greener initiative to the work truck industry."
The BEH power house is available in two packages: Lithium Ion at 200 amp hours and AGM at 220 amp hours. The DewEze-designed package (24 x 16.5 x 11.5 inch) conveniently fits into any tail shelf frame rails.
Committed to being your power source, DewEze has provided the best in mobile hydraulics for more than 30 years. Stop by the DewEze booth at the NTEA Work Truck Show to see the BEH on display, or visit www.deweze.com for product and pricing information.
For more info on Harper Industries, lick this link. Ha! We mean click!