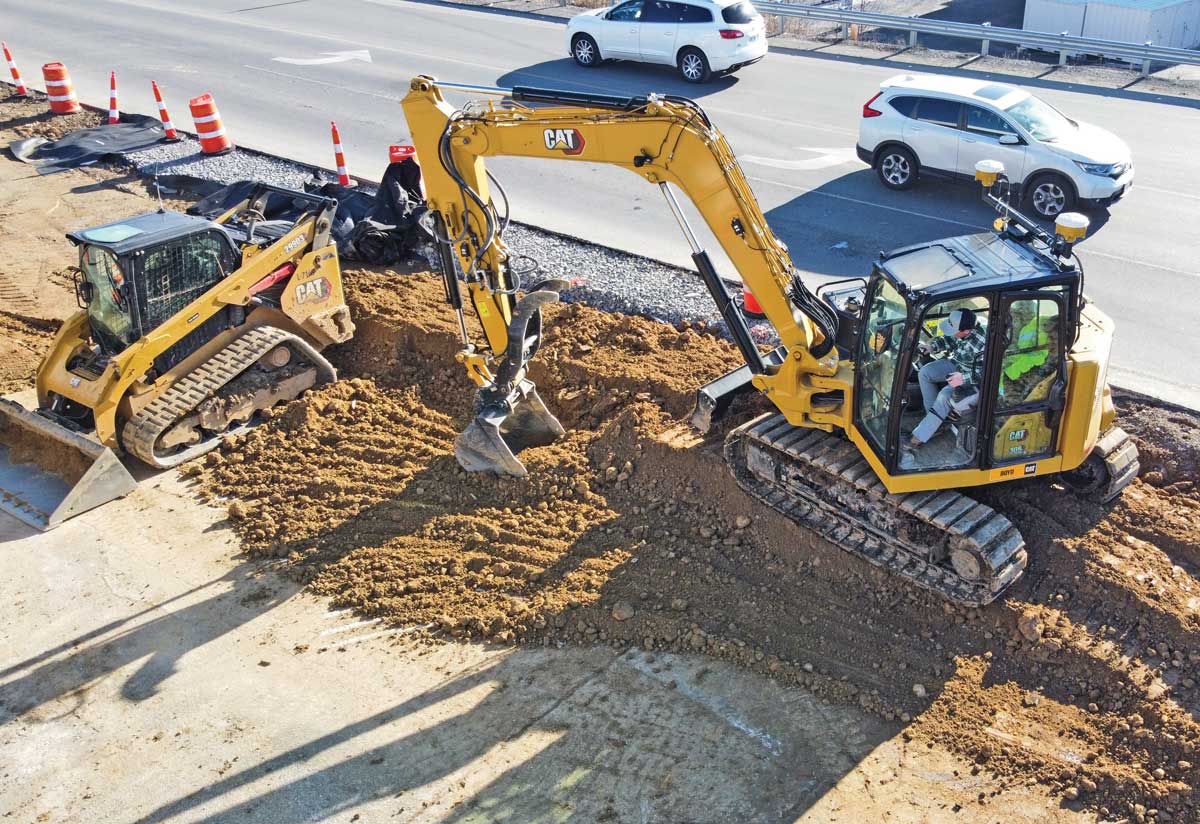 One of our big editorial focuses for the summer of 2023 is technology, and the centerpiece of our online coverage comes with our Top Tech series of feature stories and e-news articles. From electric and hydrogen to AI and VR, the Compact Equipment team tackles the top technologies evolving the off-highway equipment industry in this five-part Top Tech guide. Click here to see the other four articles.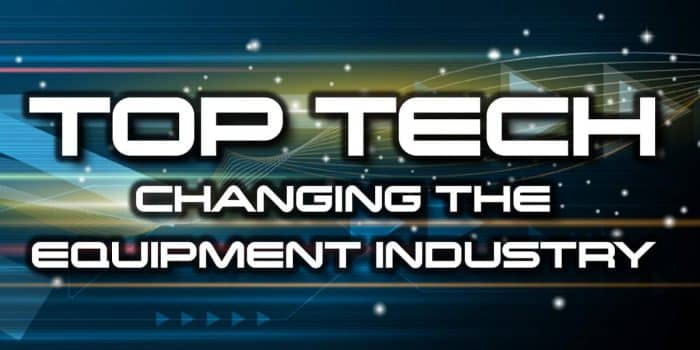 Automation has evolved dirt work. Grade control or machine control systems (same thing) mean an earthmoving machine is being partially controlled by technology and not the operator. On a compact track loader, for instance, it means technology is automating attachments like grading blades and box blades to angle and move up or down, performing precision dirt work in applications that range from building a parking lot pad to sloping drainage to a retention pond. Using an in-cab display, the operator can see the real-time position of the attachment and machine in relation to target grade and depth.
Until recently, grade control was only available for big equipment like dozers, motor graders and large excavators because the technology was expensive and complex and those machines would do dirt work all day long, justifying the investment. The market has drastically changed over the last decade. Both compact machines and grade control technology have evolved into a powerful combo — specifically for two categories of small machinery — compact excavators and compact track loaders (CTLs).
On the machine side, advancements in technology like inertial measurement units (IMUs), electronic control modules (ECMs), precision sensors and cab display systems have made small loaders and excavators more compatible with machine control systems. Machine makers have also expanded their approach to the market, evolving mini excavators and CTLs from tool carriers that switch a lot of attachments and jobs to specific application-focused specialty units in sectors like brush cutting and (yes) grade control.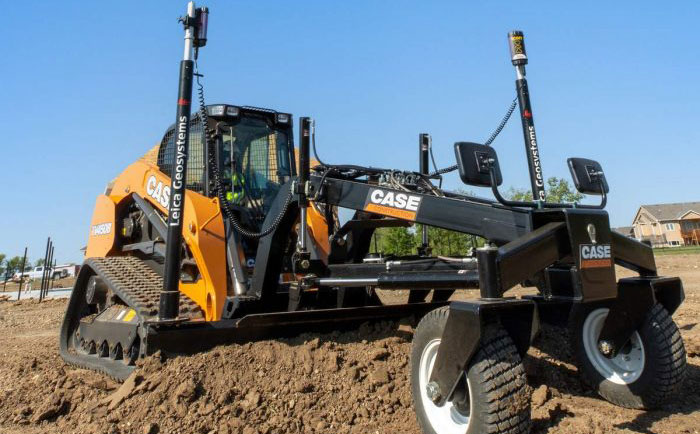 Utilizing machine control, both compact excavators and track loaders can perform precision excavation or grading applications on smaller projects and space-limited jobsites. With grade control, operators automatically complete grading tasks faster with fewer passes and less rework. The enhanced accuracy of various positioning systems (there are many options) allows exacting control of grades and contours, reducing material overages. Leveraging machine control systems increase efficiency by automatically checking grade levels and making necessary adjustments to ensure accurate and level ground. Finished project data can even be shown to the project owner to verify quality. This technology also improves a crew's safety, limiting the number of workers needed on site and eliminating the need for staking and grade checkers to be placed in dangerous positions.
The technology behind these systems comes from big mapping and surveying tech experts like Trimble, Topcon and Lecia, all of which work in OEM relationships to supply both attachment makers (like a Hitch Doc) and machine makers (like a Kubota) with all the sensors, lasers, software and hardware required to make an attachment, CTL or mini excavator grade capable. There are lots of different methods and technologies to do grade control, ranging from lasers and sonic trackers to GPS and robotic total station systems. Read our sidebar below to get the lowdown on how those options work.
Grade control is divided into two groupings: 2D (two-dimensional) and 3D (three-dimensional). 2D tech uses physical landmarks and certain tools like lasers and sonic trackers to provide elevation references and benchmarks during the excavation or grading process. For instance, a rotating laser might be set on a tripod, sending a beam out on a single plane. The sensors on the masts of a grading blade, attached to a compact track loader, would capture those beams, adjusting the blade up or down to meet grade. A contractor could switch that rotating laser to flat, single slope or dual slope, creating a precise flat or sloping surface depending on the project. 2D systems offer two modes of operation: indicate and full machine control. In indicate, the operator sees the finished grade on the monitor in the cab and must physically raise and lower the blade or bucket to make the grade. In machine control mode, which all 3D systems use, the system will move the blade or bucket up and down automatically while the operator just steers.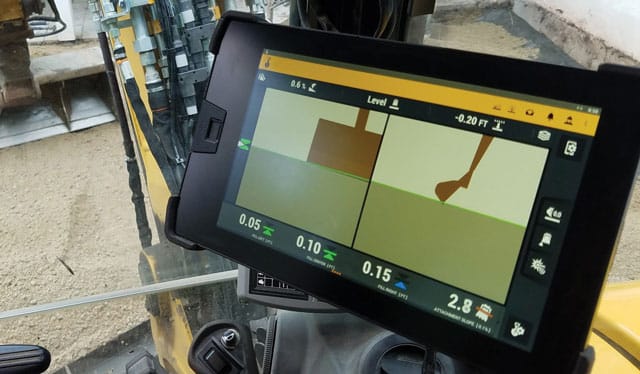 3D machine control systems take grading and excavator operators into space, utilizing the advantage of GPS or GNSS satellite technology to generate real-time data and provide three-dimensional accuracy to build and execute models. If higher-accuracy is required or satellite access is prevented by trees, buildings or other jobsite obstacles, 3D machine control systems can also use a total station, which is a surveying instrument that provides accurate measurements of both horizontal and vertical angles as well as distances, collecting local data for detailed maps and 3D models.
Instead of staking or using lasers, a 3D grade control system puts the site plans on a screen directly in front of an operator. Various onboard sensors tell the machine's computer the exact position of the cutting edge of the blade or bucket, determining how far it's off grade and sends a signal to the hydraulics to drive the bucket or blade to the correct level. This comparison is done several times per second, creating a real-time 3D process. The result is increased accuracy, less manpower, reduced downtime, reduced fuel costs, improved safety, less onsite costs overall and more profits.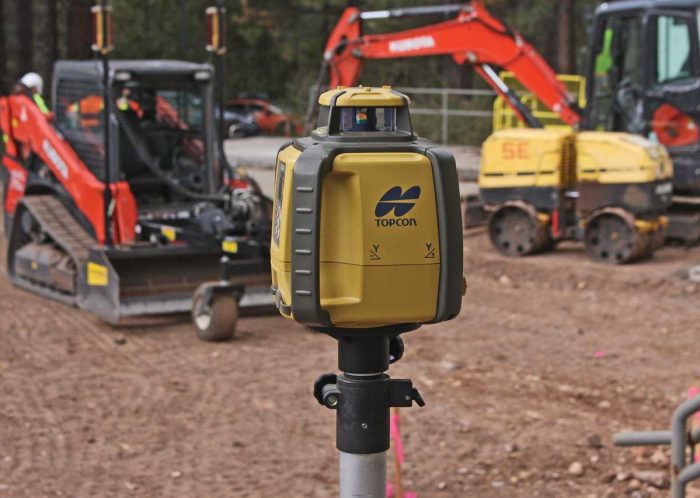 Of course, grade control is not cheap. That's the biggest hurdle. A grade control system on a track loader or mini excavator could easily cost $20,000 to $50,000, and that doesn't include the attachment cost. It's the reason manufacturers are beginning to offer entry-level options. Caterpillar recently introduced two new "Ease of Use" technologies called E-Fence and Indicate for its 6- to 9-metric-ton compact excavators that provide basic grade control functionality for an approachable $5,000. Cat's Smart Dozer Blade with Assist for its compact track loaders is another cool entry-level option for CTLs. It's also the reason machine control experts are now offering entry-level OEM grade control options on compact equipment like Trimble's Siteworks Machine Guidance Module, designed specifically for small excavator contractors, and Topcon's 2D-MC, a low-cost 2D grade control solution for compact track loaders.
The variety or prices, options and technologies indicate grade control has quickly become an important technology option for compact equipment professionals — excavation contractors, athletic field construction and maintenance crews, pole building contractors, equine arena specialists, golf course builders and the hardscaping industry (just to name a few). The popularity of grade automation will continue to grow, so keep track of this evolving technology by visiting compactquip.com and searching "grade control."
Keith Gribbins is publisher of Compact Equipment.
Different Grade Tech Compared
A single laser system uses a rotating laser transmitter that targets a receiver or sensor mounted on the earthmoving machine. The receiver shows the operator the equipment's position relative to the desired grade and allows the operator to control the blade or bucket to achieve the desired grade.
A dual laser system uses two transmitters placed at different points on the site which target two receivers or sensors on the machine. By receiving two laser signals, the operator can then determine both the cross slope and longitudinal slope to achieve more accurate results, especially with more complex designs such as road profiles.
Total stations use a theodolite for measuring angles and an electronic distance meter to measure distances to known references. Software then calculates the machine's position in three dimensions based on the angles and distances.
GPS/GNSS systems use satellite positioning signals sent to a base station which corrects the signal for accuracy and then radios the precise position information out to a receiver on the machine.