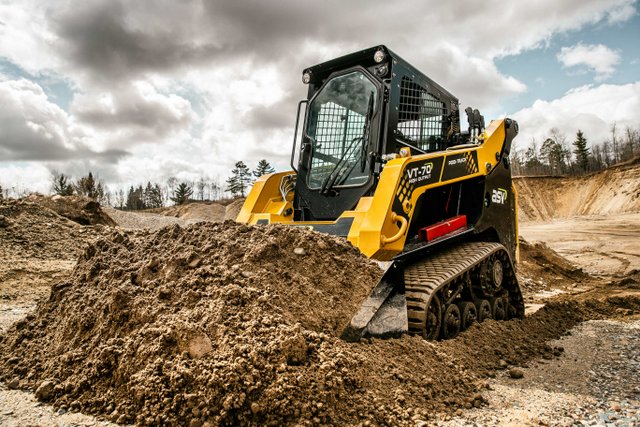 The ASV journey continues. I was just up at the track loader and skid steer maker's headquarters in Grand Rapids, Minn., operating equipment in May. There was a lot of talk about the company's history, and suddenly it has another chapter. In between actually going up to see ASV and writing a big feature for CE's July/August Spec Guide, an e-mail dropped into my inbox noting ASV Holdings Inc. had been acquired by global compact equipment player Yanmar through a statutory merger. This is interesting — as sometimes there is some confusion surrounding the ASV brand and its acquisition, disappearance and re-emergence from its purchase and sale from Terex in the 2000s. What will this mean for the ASV brand going forward?
I've reached out to ASV and will update this story as more details emerge, but both Yanmar and ASV sent out press releases with some quotes, including:
"I have no doubt that our design, manufacturing and distribution expertise will find a welcome home in the Yanmar Group as we share a common vision to provide the highest-quality products," said Andrew Rooke, chairman and CEO of ASV. "ASV's merger with Yanmar will ensure a vibrant future providing quality machinery for our customers and will provide a great opportunity for ASV employees to join a growing global company."
Andrew Rooke, chairman and CEO of ASV, commented: "We are excited to announce this value-maximizing transaction with Yanmar. Yanmar is a strong strategic buyer for ASV. Yanmar shares our vision to provide the highest-quality products, values the long legacy of ASV and is committed to supporting its employees and distribution partners. In addition to maximizing value for ASV stockholders, the merger will create a strong platform for growth and expansion, bringing together two leading brands with similar cultures and creating value. The ASV product is complimentary to the Yanmar portfolio of compact equipment creating a comprehensive equipment solution for current and future customers. Yanmar Compact Equipment will gain its only manufacturing facility in North America, here in Grand Rapids, Minnesota, and will contribute its considerable global presence and financial strength, making way for continued product development and innovation within the track loader and compact construction equipment category for years to come."
Let's also dwell on this interesting verbiage from the Yanmar press release:
The acquisition, once finalized, will complete Yanmar's range of compact equipment products and contribute to Yanmar's prospects for growth in North America and globally.
Yanmar currently sells diesel engines, excavators, utility tractors, UTVs, crawler carriers and wheel loaders in the compact equipment realm. In the past, the company actually used to sell skid steers and track loaders — an OEM and investor arrangement it once had with Manitou (owners of the Gehl and Mustang brands). The arrangement used to be that Manitou Americas would distribute Yanmar's compact excavators under the Gehl and Mustang brand names while Yanmar America distributed skid steers and track loaders under its brand name. In an interesting sidebar, Manitou just noted to me that it was not selling Gehl and Mustang excavators anymore, so that OEM partnership is no more, which makes sense with this purchase.
We'll all have to wait to see how this shakes out, but the history of ASV is an interesting one and dates back to the '80s when it was founded by Gary Lemke and Edgar Hetteen (the latter also founded Polaris and Arctic Cat). In 1983, the company launched its first innovation — the Track Truck — a rubber track crawler carrier that was something like a Terramac unit today. These quotes come from my recent interviews with a variety of ASV brass:
"Gary Lemke at the time was the largest Arctic Cat dealer in the country," explained Justin Rupar, vice president of sales and marketing at ASV. "So those two gentlemen were fiercely entrepreneurial, and they had a passion for the area, they had a passion for the climate and they had a passion for all four seasons that we deal with in Minnesota."
In 1990, ASV would apply that all-season concept to a construction machine — the first Posi-Track rubber track loader to the American marketplace. Like a lot of a great ideas, it would take a sec to take off. The turning point seemed to come in 1998 when ASV teamed up with the most famous construction equipment brand in the world, Caterpillar, to help launch its track and multi-terrain loader line. Today, ASV still OEMs some undercarriages for Cat.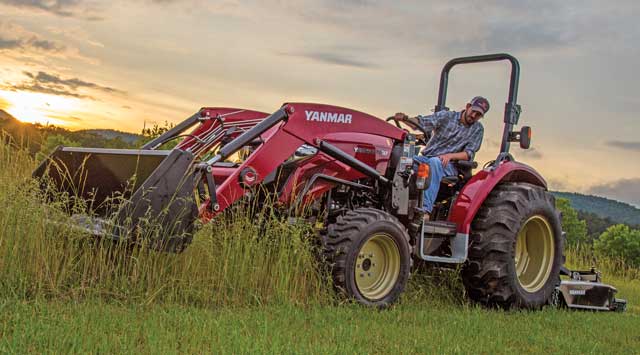 Speaking of undercarriages, since the beginning ASV has engineered arguably the most comfortable and durable suspension system on the track loader market — torsion axle-style suspensions. ASV still custom builds that undercarriage for Cat's multi-terrain loader line, and in 2017 Bobcat (one of the biggest brands in compact equipment) introduced the T870 — a new compact track loader boasting a 5-Link torsion suspension undercarriage — again proving the system's place in the market next to ridged and roller systems.
"It's amazing to me that we still buy track loaders without suspensions," said Buck Storlie, product line manager and 24-year-veteran at ASV. "ASV features the industry's only dual level suspension system. We have torsion axles across the machine that suspend the entire undercarriage from the machine. The second level is where we have suspended wheels. The wheels are suspended so we can, at the first level, absorb the rock or the object with our axle and at the second level absorb it within the wheels. There are manufacturers who have come to market with either suspended torsion axles or suspended wheels, but we remain the only one doing both — with the exception of Cat — because we sold a few of those, right?"
All ASV loaders roll on torsion axles that smooth out the ride while also improving traction, and as Storlie enjoyed noting multiple times on my recent trip: "It all starts from the ground up."
This is the kind of cool tech that attracted Terex to buy ASV in 2008, which unfortunately led to the disappearance of the brand into Terex-branded track loaders and skid steers for a few years. Manitex International purchased 51 percent of ASV in 2014, returning with the ASV brand front and center. ASV Inc. went public in 2017, and now Yanmar has just bought all of its controlling stocks. According to the press release:
"We believe that the Yanmar Group's acquisition of ASV will significantly bolster Yanmar's compact equipment offerings in the loader segment, a product range vital for success in the all-important North American market," said Giuliano Parodi, executive officer of Yanmar Holdings. "With its highly-skilled workforce and quality CTL/SSL lineup, ASV is a great fit for both Yanmar's focus on quality, and our growth and expansion plans in the North American and global markets as it will create a comprehensive and global provider of compact equipment with virtually no overlap in distribution networks."
After touring its manufacturing plant in May, operating its equipment and meeting the homegrown talent (many still there from the Lemke days), it felt like ASV's big second chance was well on its way to succeeding. A lot of that has to do with the products, but this Yanmar acquisition could change things — at least the brand ASV — probably not the same great products. We'll keep you updated. The transaction is expected to close in the third quarter of 2019, and Yanmar will acquire 100 percent of ASV's outstanding shares of common stock for total consideration of $70.70 million or $7.05 per share.
Tags:
ASV
,
home
,
Yanmar