In an on-demand industry where downtime costs money, it can pay to switch from bias tires to puncture-resistant radials. Tony Richards knows how hard rough terrain can be on bias-ply tires. Richards says that when operating skid steers for Ashmore Bros., an asphalt-paving company based in Greer, S.C., he gets 200 to 300 hours from a set of bias tires. Now he's learned that radials on the same equipment can last up to 600 to 700 hours, which is longer than up to three sets of bias tires.
Richards attributes the extended lifespan of radial tires to the durability delivered by the steel belts in the radials. Although radials cost more initially, he says, their longer life gives him a lower total cost of ownership and the ability to plan ahead for tire changes, avoiding costly downtime in the middle of an often-isolated road he's repaving.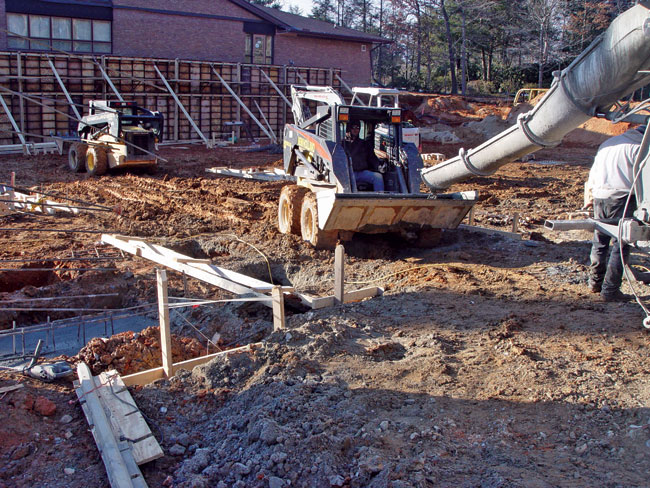 "We need a tire that can withstand abrasion, because I can't stand the downtime," Richards says. "Because of this durability, I can buy one set of radials to two sets of bias tires."
Tires used in heavy construction and on agricultural machinery are still much of the time using bias construction. However, radials are making inroads in these areas. The main advantage of bias-ply tires is in its load-carrying capabilities. A smaller bias-ply tire can carry more load than a radial tire of similar size. A major drawback in bias tires is higher friction, which creates higher tire temperatures and results in faster wear. Another problem: The tread contact area (the area where tread meets pavement) is smaller, and since the sidewall and tread area are constructed of one material, cornering affects the contact area more than on radial designed tires.
The heavy-equipment industry relies more heavily on radials for larger vehicles such as scrapers and dump trucks, but mostly uses bias tires for smaller equipment such as backhoes and skid steers, says Michael Vandel, agricultural segment manager for Michelin North America. "But that's changing as companies see the benefits that radials can deliver to compact equipment in terms of a smoother ride, better traction, significantly longer tread wear and a lower cost of ownership," Vandel says.
Unlike radials, bias tires are made from rubber-coated layers of crisscrossing fabric — generally nylon — giving them a thicker sidewall but a shorter footprint and less traction than radials. Radials are built with rubber-coated steel cables that cross from one bead to the other with additional steel plies reinforcing the tread. This allows the radial to deliver a flatter footprint for better traction, while the steel plies provide better puncture resistance, Vandel says.
Another advantage of radials is a smoother ride. Bias-ply tires tend to grab the ground, causing the machine to buck, where radial construction offers operators better control. Making the ride more comfortable also adds more to the bottom line, allowing operators to be more productive by enabling them to perform at peak efficiency over longer periods of time.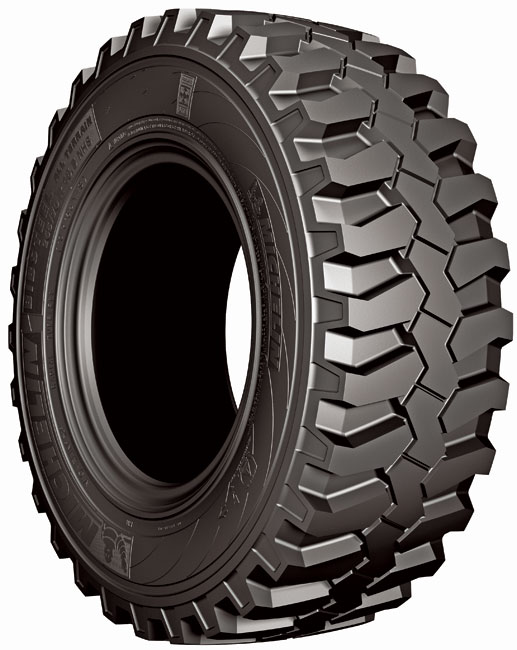 The benefits of radials continue to grow, particularly with new technology driving new tire introductions, says Vandel. Although the initial price typically is lower for bias tires, and their textile fabrics created a thicker sidewall in the past, the total cost of radials is lower, as certain radials can offer longer wear, better puncture resistance and a better ride. Ultimately, Vandel says, the decision between the two tires comes down to application, efficiency and overall tire costs.
"I'm hearing that it costs $500 to $1,000 in downtime every time a skid steer can't operate due to a tire problem," Vandel says. "That's not just the skid steer, but everything attached to it, from personnel to associated equipment on the site. It's vital to keep those skid steers moving, and if you can improve the odds of maintaining uptime by moving up to a tire like a radial that offers improved puncture resistance, it just makes sense."
Todd Foltz is a senior account executive with Osborn & Barr, based in Kansas City, Mo.