Compact tool carriers are usually 36 in. wide at their smallest and are the perfect tools for contractors and landscapers who work in tight spaces and need to fit through backyard gates and small openings. Compact tool carriers are simple to operate, compact in size, feature turf-friendly tracks or wheels and take multiple attachments to tackle a variety of jobsite tasks. Combine this with the convenience of a walk-behind or ride-along platform, and you have a versatile and nimble machine.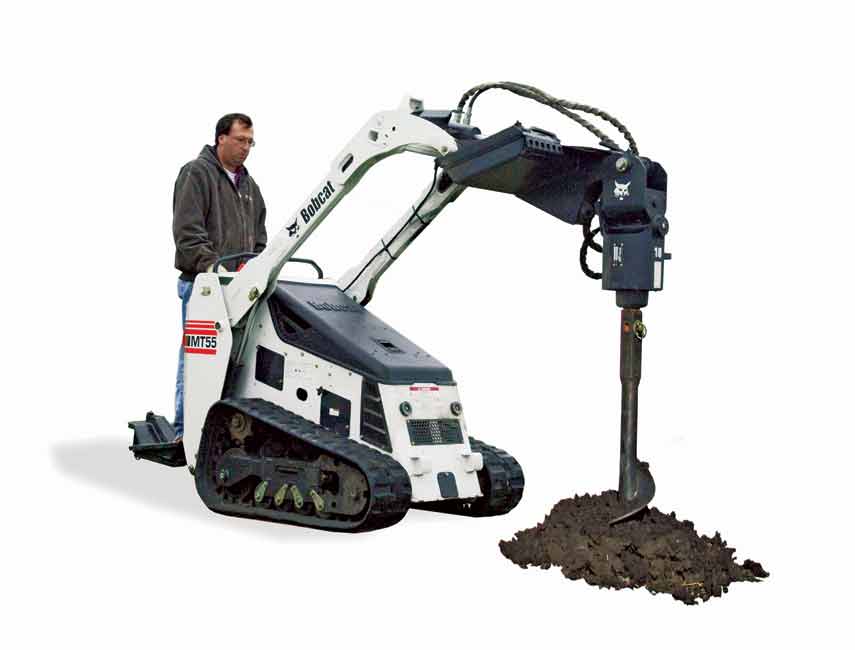 When trying to decide whether to add a compact tool carrier to your fleet, consider renting or leasing a piece of equipment for six months to see if you really need it. If you use it every day, buy it. Don't over-buy or under-buy. Make sure you know what you need and know what the machine is going to do. Demo it based on your needs. If you do hillside work, test it on a hillside. Make sure you have sufficient horsepower.
Also consider long-term maintenance costs. While tires are less expensive, the tracked undercarriage of compact tool carriers on tracks offer several advantages. The tracks distribute the loader's weight, reducing ground pressure to just 5.2 psi for Bobcat's MT52 mini track loader and 4.1 psi for the MT55.
The weight distribution minimizes damage to lawns and other surfaces, reducing the need for costly and time-consuming worksite repairs after a job is completed. Compact tool carriers on tracks can provide improved traction in loose or soft conditions and (of course) no flat tires, but the initial cost of a dedicated undercarriage and long-term maintenance will be more expensive.
When you operate a machine all day, it's more comfortable to sit down. At the same time, consider how often you or your operators get off the machine to complete other tasks. If you frequently need to exit the machine, it's quicker to step off the compact tool carrier platform than to climb out of a skid steer loader cab.
Other factors to consider when researching whether to rent or buy a compact tool carrier include things like visibility. Skid steers and compact track loaders are notorious for mediocre visibility, but compact tool carriers have excellent all-around visibility. There's no cab, allowing for unparalleled visibility around the machine. Essentially, if you rent a compact tool carrier a couple of days per week, you could own the machine for much less per month and use it year-round for various tasks.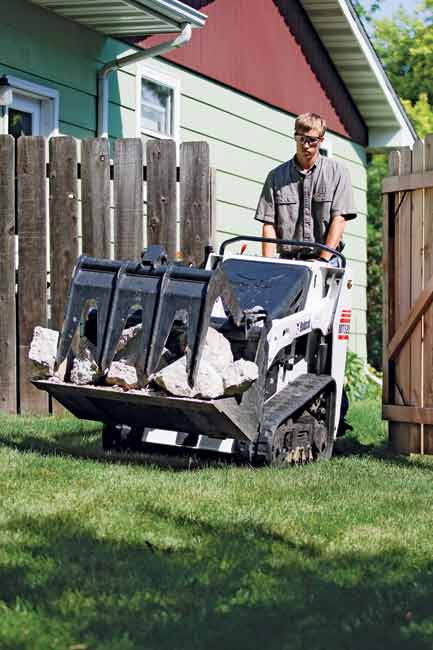 If you need to get started with a used compact tool carrier, make sure there is someone to back it up. Best bet: Buy from a reputable dealer. They are going to stand behind it. If you buy a used machine from an individual, you are buying someone else's maintenance practices. The unit may look good, but did the owner really take care of it?
Bonus information: If a compact tool carrier is rented from a dealership, the dealer may allow the renter to apply the rental payments toward the purchase price.
Christina Schave is a technical writer with Two Rivers Marketing, based in Des Moines, Iowa.