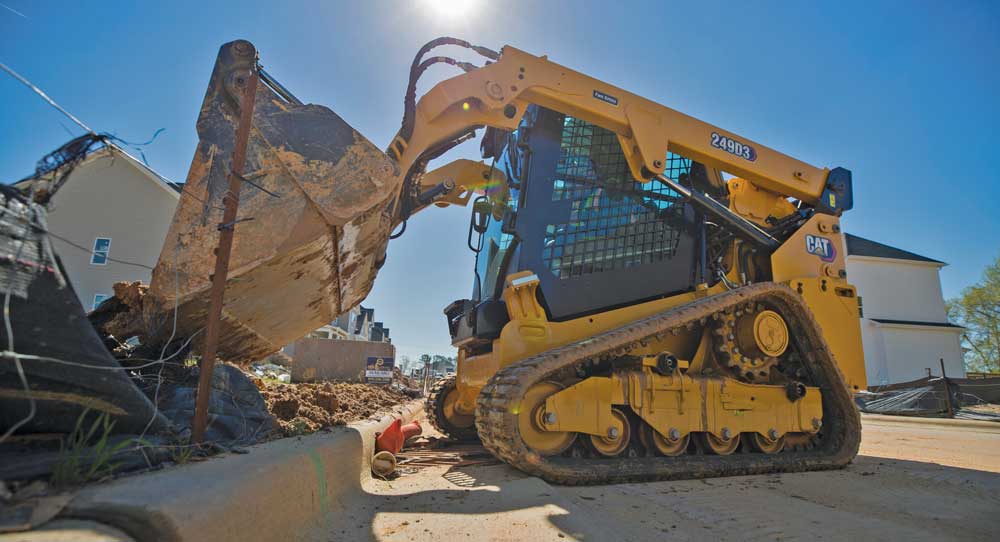 Equipment manufacturers continue to release new products into America's popular skid steer and compact track loader market. In our July/August Spec Guide, we recounted 14 major equipment brands selling models in the space, and this fall we already have some interesting new additions to dealer lots. Let's get into these.
Caterpillar Revamps 16 New Models to be Smarter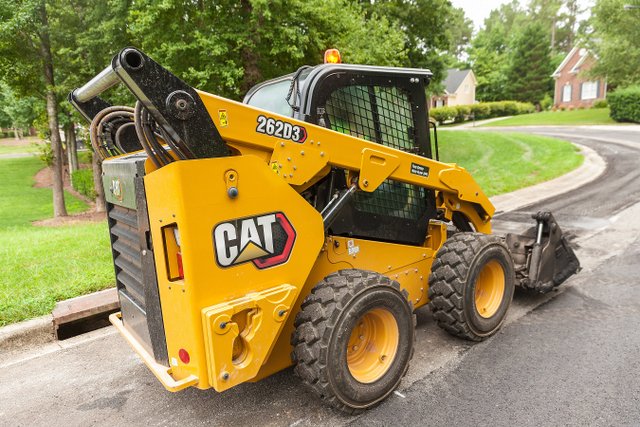 I'm visiting Caterpillar in Clayton, N.C., this October to personally inspect and operate these new units, but in late August, Caterpillar formally announced the release of 16 new Cat D3 Series skid steer and compact track loader models. What's cool and new with the redux? Two words: Smart attachments. An industry first, the D3 Series models will support what Cat's calling an advanced machine technology that recognizes certain attachments and tailors the controls and operator information to match the tool and the task. What does that mean precisely? Cat reps said that will be revealed in October.
Consider our collective interest piqued.
But what do we know? Automation continues to be an industry-wide trend, and the D3 Series loaders continue to offer advanced control features like return-to-dig and work tool positioner that assist operators with repetitive tasks like grading, digging and loading. These items are now being bundled together with the dual direction self-level feature so that operators can take advantage of features that automate machine functions to allow these tasks to be completed with less user interaction and expertise.
Noteworthy hydraulic power is still a selling point for Cat. In conjunction with the D3 Series introduction, the previous XHP performance model identifier used with the 272 and 299 models has been replaced with an XE badge. The 272D3 XE and 299D3 XE models will represent the highest performance and most advanced technology available to customers in the line. How much performance are we talking here? The new purpose-built Cat 299D3 XE land management track loader boasts a turbocharged 110-gross-hp Cat C3.8 engine that combines with a 40-gpm high-flow/high-pressure auxiliary hydraulic system, producing a hydraulic horsepower rating of 94 hp. That would work well in your brutal brush clearing operations.
All these Cat D3 Series track loaders feature standard two-speed travel. These machines are geared to deliver high torque digging performance with good speed. The Cat 279D3 and 289D3 loaders boast an 8.4-mph top-end ground speed, a 20 percent increase over their D Series counterparts. The Cat 239D3 and 249D3 models are now built with two-speed transmission as standard, versus the previous single speed, increasing travel speed by 9 percent and aligning these models with the rest of the two-speed-equipped track loader model range.
Overall, there will be eight new skid steers ranging from the smallish 67-gross-hp, 1,550-lb rated operating capacity (ROC) 226D3 to the big 98-gross-hp, 3,450-lb ROC 272D3 and its 110-gross-hp, 3,700-lb ROC 272D3 XE high performance variant. There will be eight track loaders in all, not including the aforementioned Cat 299D3 XE land management track loader as a separate model. The tracked models range from the 67-gross-hp, 2,185-lb ROC 239D3 to the serious 110-gross-hp, 5,085-lb ROC 299D3 XE high performance unit. It should be noted that all ROCs mentioned are rated at 50 percent, even the track loaders, which are usually rated at 35 percent. Stay tuned for our November/December issue where we'll do a deep dive on these units with operational insights.
Gehl Doubles Down on Small Track Loaders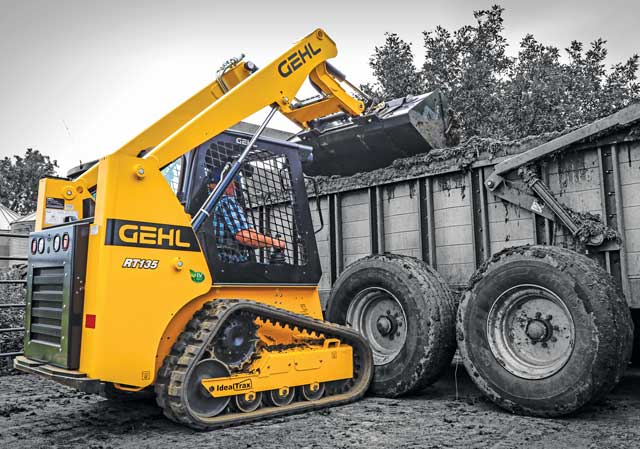 Back in January, Gehl introduced the smallest track loader in its lineup. The RT105 is a 35-hp, 4,700-lb operating weight loader with 14.5-gpm auxiliary hydraulic flow. We've seen a growing trend with small track loaders from the likes of ASV, Kubota and, yes, Gehl. The company has another entry into the small side of things, but a little bigger this time. From the press release:
"The RT135 provides track loader operators with a fully powered machine in a compact design," said Aaron Haynes, global product manager for track loaders, Manitou Group. "Expanding the track loader offering allows Gehl to provide solutions for more applications and more users. Equipped with pilot joystick controls and compact dimensions, the RT135 supplies operators with a highly responsive machine that can access tight jobsites."
The Gehl RT135 delivers power in a compact package with an overall width of 57 in. and height of 76 in. The unit can lift up to 110 in. and at 35 percent operating capacity can lift 1,350 lbs. The small units are great for rental and basically any time portability is important, which is always. With an operating weight of only 6,510 lbs, the RT135 can be easily hauled. It's powered with a 46.6-hp Yanmar engine, a power plant that does not require fuel additives (think DEF), making it an efficient and clean machine. The unit's cab-forward design comes standard equipped with Level II FOPS.
Always a cool differentiator with Gehl, the RT135 is equipped with the IdealTrax track tensioning system. IdealTrax saves on maintenance and track replacement costs by automatically tensioning the tracks when the engine is on, eliminating the chance of over-tensioning and extending the life of the tracks up to 15 percent, notes the company. Track tension is released when the engine is turned off, reducing strain on sprockets and bearings. Additionally, the need for manual tensioning of the tracks and daily tension checks are eliminated with the equipped IdealTrax.
Of course, the unit can wield a zillion different attachments. It comes standard with Gehl's All-Tach universal attachment system. An optional Power-A-Tach system engages and disengages an attachment without the operator having to leave the operator station, providing an increase in efficiency, safety and luxury. Additional optional features on the RT135 include a backup camera and a self-leveling hydraulic lift that keeps the attachment level throughout the raise and lift cycle.
ASV Triples Down on Small Track Loaders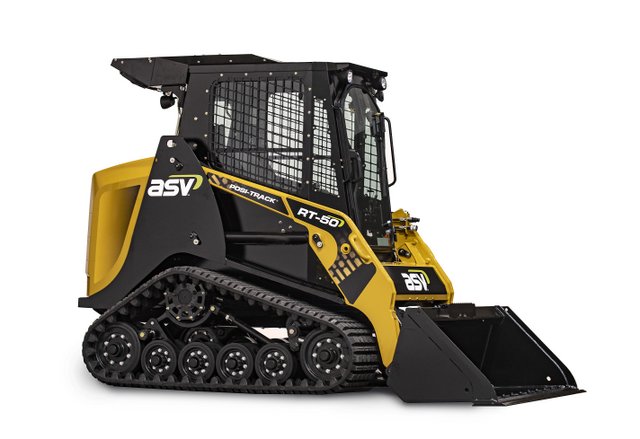 Track loader pioneer ASV already offers the two smallest track loaders on the market (the RT-25 and RT-40). Now here comes the RT-50 Posi-Track loader. Well, it's coming next spring, but here comes the preview. We don't have all the performance specs, but size and ease of transport is a big selling point. The new unit is easily towable by a 1/2-ton pickup truck or SUV. The track loader boasts a big 1,400-lb rated operating capacity in a small size. ASV is quick to note that some competitive machines with a similar ROC weigh over 1,000 lbs more.
The RT-50's high pin height (110 in.) gives it the ability to load landscape trucks and small dump trucks. Its wide tracks and even weight distribution from the large number of contact points within the patented Posi-Track undercarriage allows for excellent ground pressure. The unit is being engineered to be light and easy on delicate surfaces — especially when combined with ASV's cool-looking, optional, green smooth turf tracks. Plus, ASV is noting that the RT-50 will have best-in-class ground clearance. This allows the unit to operate on more sites, easily traveling over logs, stumps, rocks and other obstructions with less risk of getting hung up.
ASV was the first American company to design and sell a compact track loader. Today, the brand (recently acquired by Yanmar) has nine track loaders and two skid steer models overall. It also brands skid steers for other OEMs and still sells undercarriages to Caterpillar. Speaking of which, from the RT-25 up to the RT-120, ASV engineers arguably one the most comfortable and durable track undercarriages and suspension systems on the market — torsion axle-style suspensions. The RT-50 will be engineered with one of those too. We'll keep you updated with specs as they come in.
LiuGong Enters the Track Loader Market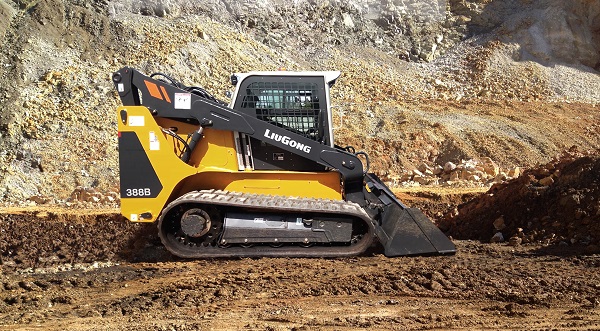 Late question, but could compact track loader unit sales hit 70,000+ units in America in 2019? There's a new player in the market looking to find out. LiuGong North America has offered its 385B skid steer for a few years now, but the famous Chinese-based brand has just introduced its first compact track loader — the 388B. Built specifically for the North American market, the new 388B has an operating weight of 11,442 lbs. Its 0.78-cu-yd bucket capacity makes the 388B an efficient scoop for loading, unloading or relocating material.
Powered by a 94-hp Tier 4 Final 854F Perkins engine, third-valve auxiliary hydraulics come standard on the 388B machine, as does an electrical connection, conveniently located in the hookup array. Standard hydraulic flow is 25.5 gpm, and there's a high-flow with 35.9 gpm. Like all units, this one comes with a quick-coupler to receive the same wide array of attachments that skid steers and track loaders use — from pallet forks, brooms and blades to snow plows, pushers, blowers and more.
Keith Gribbins is publisher of Compact Equipment.
---
What Oils Should You Use in the Winter?
Refer to the manufacturer's recommendations on oil selection based on the ambient temperature of the working location. There are specially formulated engine and hydraulic oils recommended for wintry regions. Northern climates with colder temperatures generally require a synthetic or lighter viscosity oil in winter months that will allow it to flow more quickly to the engine. A 15W-40 should be sufficient if the weather never gets below 14 degrees F. A 10W-40 is fine down to -4 degrees F, and a 0W-40 can be used down to -22 degrees F.
For more info on track loaders, click this link. Really, what are you waiting for?