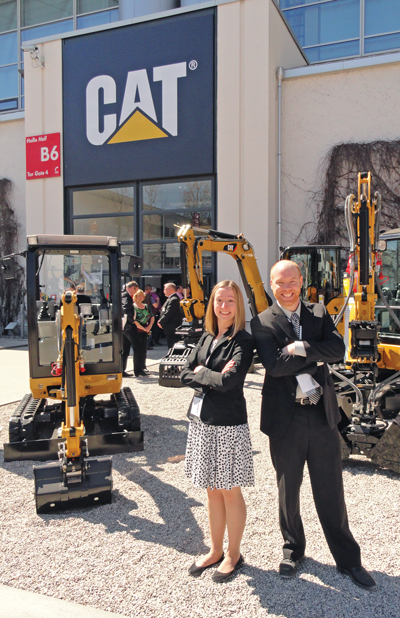 By all accounts, bauma 2013 was the largest construction trade show on record, but that did not deter myself and Utility Contractor editor Pam Kleineke. Nope. We weaved through miles of booth space, thousands of visitors, days of straight press conferences and various foreign languages to discover the biggest news being released at the biggest trade fair in the construction industry. bauma 2013 welcomed an impressive 530,000 visitors from more than 200 countries to the Messe München exhibition center April 15-21 in Munich, Germany. Not only did this edition of bauma break all previous records for exhibitor numbers (3,420 exhibitors from 57 countries) and exhibition space, it also attracted the highest number of visitors ever.
"This is very good for our industry in these turbulent times and it will certainly give it a boost," said Johann Sailer, chairman of the Construction Equipment and Building Material Machinery Association of VDMA and president of the Committee for the European Construction Equipment Industry.
For three jam-packed days, we ran around the trade fair, blessed with unseasonably warm Bavarian weather. Everything from skid steers and wheel loaders to engines and excavators, bauma had it and we saw it traversing a record exhibition space of 570,000 square meters. Klaus Dittrich, chairman and CEO of Messe München, seemed more than satisfied.
"Our exhibitors were delighted with the quality of the visitors here and with the international spread represented among them. Good business has been done here. With over 200,000 visitors from outside Germany, the number of international attendees was higher than ever before. The response this year has simply been outstanding."
The Top 10 countries of origin among the visitors were: Germany, Austria, Switzerland, Italy, the Russian Federation, France, Netherlands, Great Britain, Sweden and Poland. Indonesia, bauma's partner country this year, was also strongly represented, with a high-ranking political delegation and around 800 visitors. All of this proves that bauma is the uncontested No. 1 largest worldwide trade show for construction machinery, building material machines, mining machines, construction vehicles and construction equipment.
To try to capture its breadth in six pages is impossible, but here we've compiled a montage of great images. For further product summaries, we encourage our readers to visit our blog at www.ceunbound.com. We have some of the most extensive coverage of the show posted there, including more awesome photography and much more in-depth discussions of the products mentioned. It doesn't matter where it is around the world, Compact Equipment will trot the globe to find the latest construction machinery for the North American equipment marketplace. But enough talk, check out the next four pages for sights from the show. For more info, contact the U.S. office of Francesca Novak via phone (646-437-1016) or e-mail (fnovak@munich-tradefairs.com).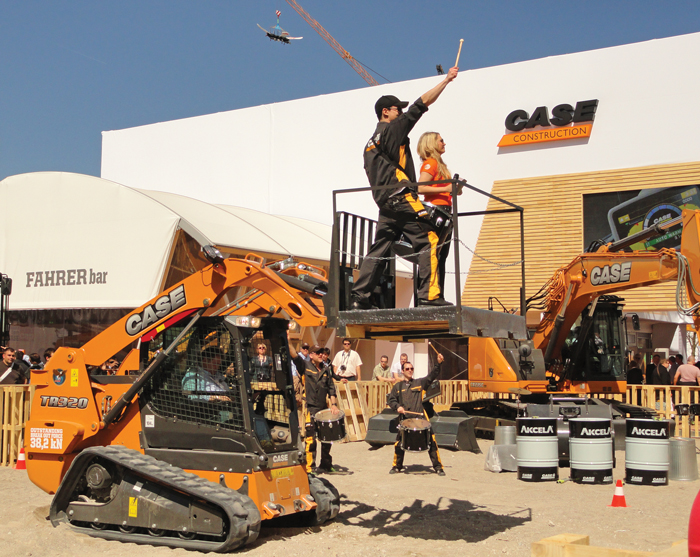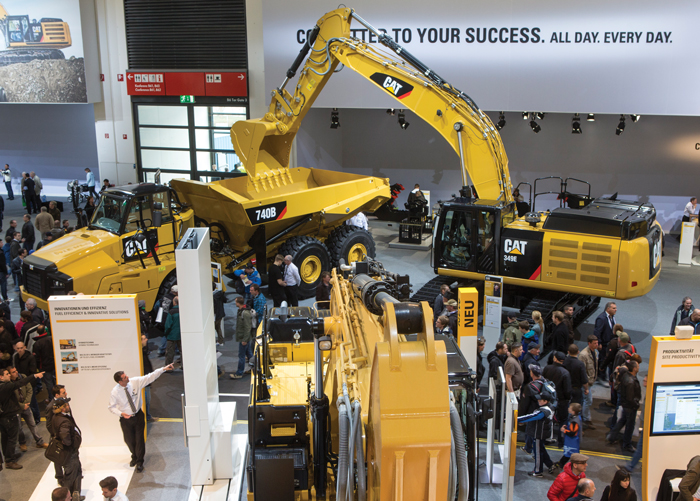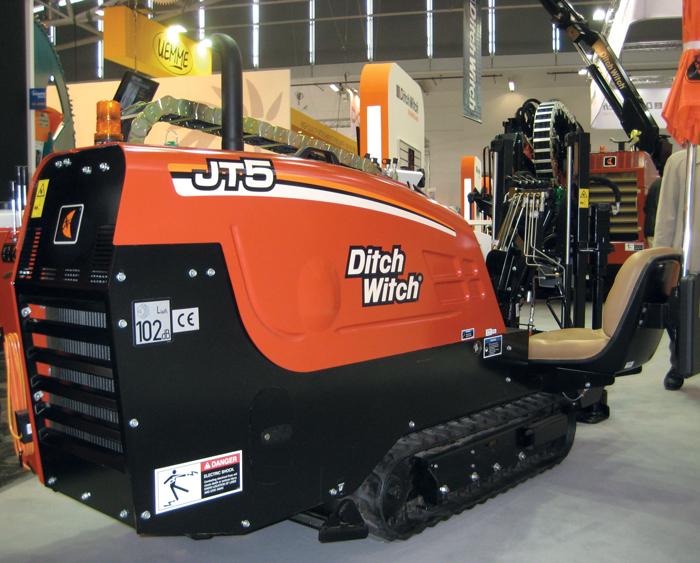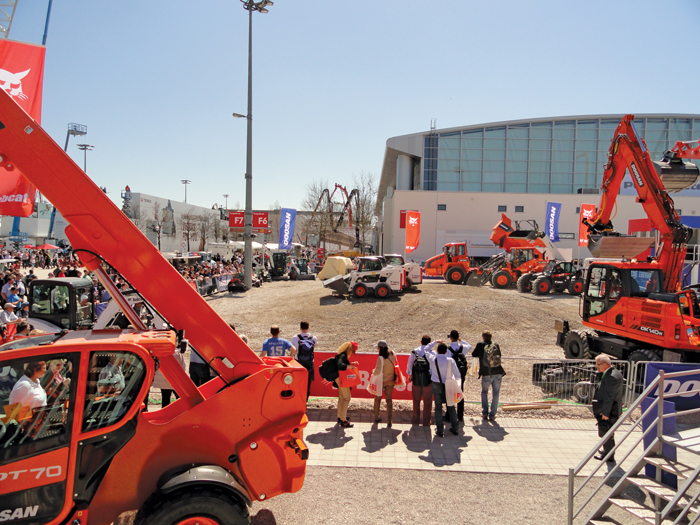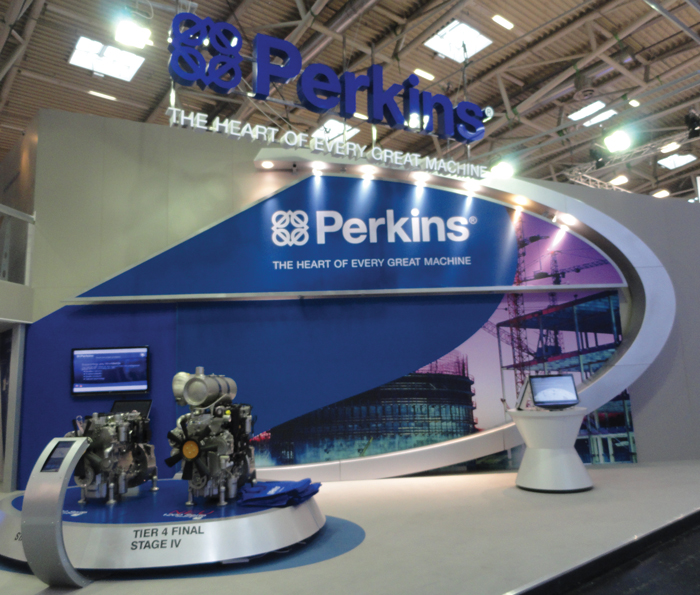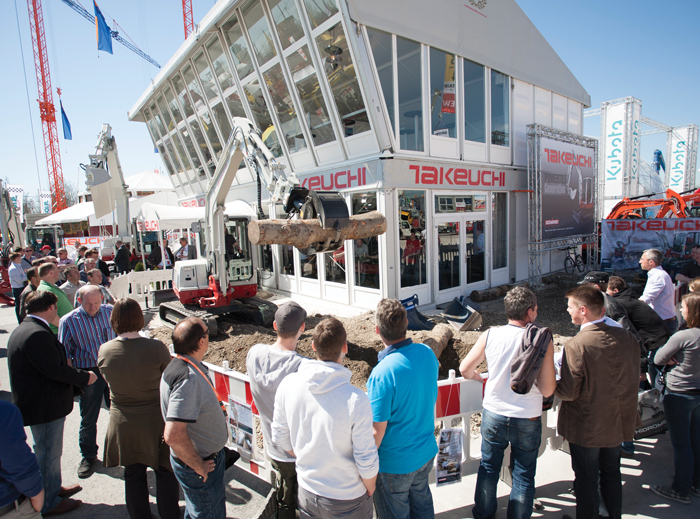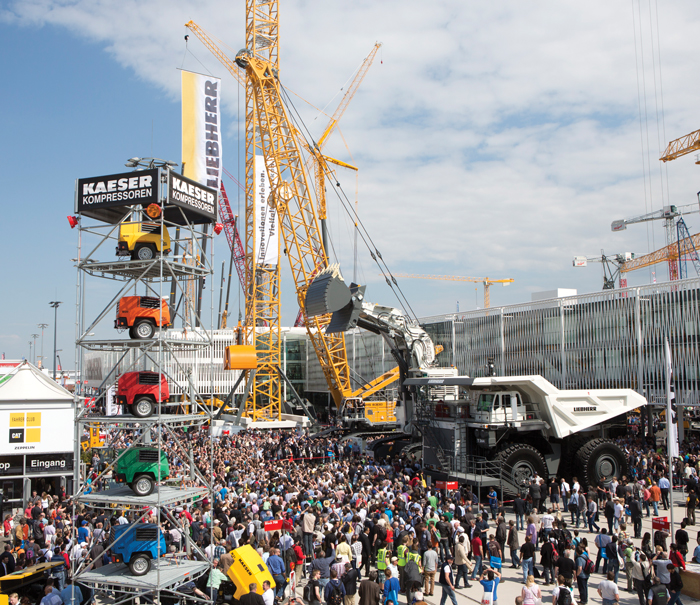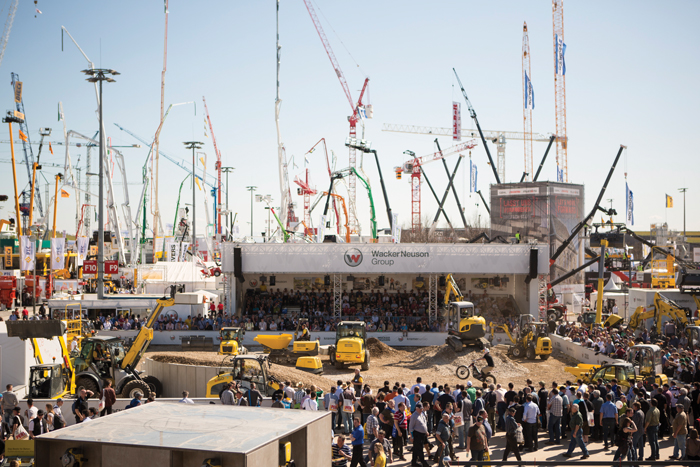 Keith Gribbins is managing editor of Compact Equipment, based in Brecksville, Ohio.