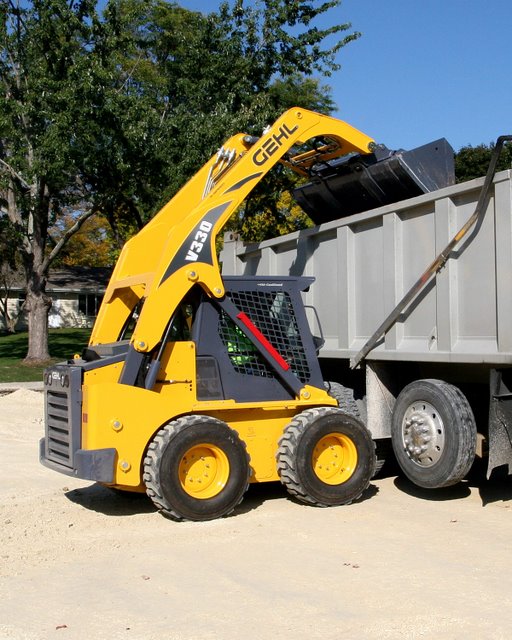 Manitou bought Gehl, Mustang and CEAttachments back in 2008 (read all about that here). But until now, the parent company has been a behind-the-scenes player. At CONEXPO, Manitou announced that Gehl (and its two machine brands) are combining forces in the Americas to strengthen their organizations.
The newly-created Manitou Americas will host the sales, marketing and support teams for North America and Latin America, supporting the Gehl, Manitou, Mustang and EDGE brands (CEAttachments). Manitou Americas will also be home of the Compact Equipment Division with state-of-the-art R&D and manufacturing facilities in Wisconsin, South Dakota and Texas.
"The reason we're doing this is to provide a better structure to support our dealer network in the Americas region," said Serge Bosche at the CONEXPO press conference. "This is obviously a very large market for us, full of growth promises."
Besides the new restructuring, the Manitou Group released some cool new compact machines – specifically its all-new model V330 skid loader with more than 131 in. of near-vertical lift height. With a powerful 84-hp turbo-diesel engine and a rated operating capacity of 3,300 lbs, the V330 skid loader is among the strongest in its class.
"This loader provides the exceptional lift height and performance customers demand from a machine this size," said Kelly Moore, product manager for Gehl skid loaders.
The V330 skid loader achieves near-vertical lift with a state-of-the-art lift arm design that provides extended reach and lift height for easy truck and material loading. With over 131 in. of lift height, this loader this loader makes material handling and truck loading simple. The lift arm design provides optimal views to the sides of the loader and a direct line-of-sight to the bucket cutting edge. Thick steel plating braces the lift arm, providing additional strength and durability.
The new V330 Skid Loader features a powerful Yanmar turbocharged diesel engine with 215 lbf-ft peak torque. Horsepower and torque are enhanced with a high-performance drive train. Equipped with electronic engine control and a foot throttle, the V330 can be operated at partial throttle as the workload allows for lower sound levels and reduced fuel consumption. Superior comfort is provided in an all-new, ergonomic cab design for the V330 skid loader. The optional, pressurized sealed cab enclosure provides a cleaner and quieter operating environment. Fully adjustable joystick controls and an optional air-ride seat deliver outstanding operator comfort.
Under the Manitou brand, the company released the MLT 625 telescopic handler. The MLT 625 is a low-profile, super compact telescopic handler that has a maximum lift height of 19 ft, 3 in. and a maximum lift capacity of 5,500 lbs. The MLT 625 provides substantial power and reach in a compact machine that is able to gain access into low overhead buildings, garages and barns.
The compact design of the MLT 625 features an overall height of 6 ft, 7 in. and a width of just under 6 ft. This makes it easy for the MLT 625 to access even the smallest structures, including small storage buildings, greenhouses and stables. The short turning radius of 10 ft enables it to maneuver into normally inaccessible spaces for handling hay, feed, seed and fertilizer, animal care, harvesting work and miscellaneous chores around the property.
The MLT 625 telescopic handler is loaded with performance features that are both powerful and efficient. The powerful 75-hp turbo charged Kubota diesel engine coupled with a hydraulic gear pump results in a flow rate of 24 gallons per minute at a pressure of 3408 psi (235 bar). The excellent hydraulic performance provides rapid response and quick work cycles. The MLT 625 telescopic handler offers an ideal power-to-weight ratio and a flexible two-speed hydrostatic transmission that results in less fuel consumption. It is equipped with 18-in. agricultural tires and boasts a ground clearance of 15 in., allowing it to work easily on challenging jobsites and rough terrain.
The precise hydraulic system provides maximum operating efficiency with a wide variety of attachments. This versatility makes the MLT 625 universal to use in a variety applications. Read more about these all on the company's website here.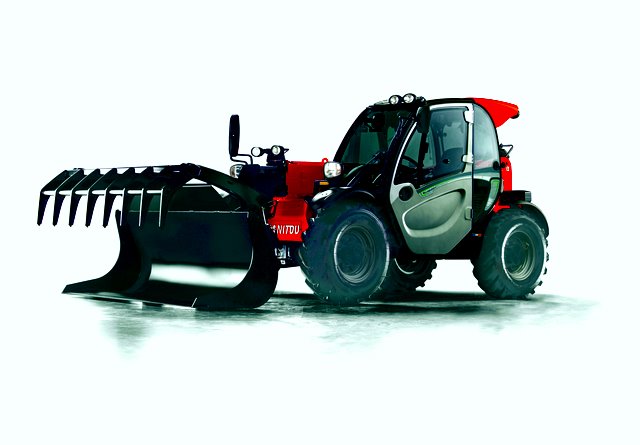 Tags: Edge, Gehl, Manitou, skid steers, Telehandlers