The next generation of general contractors needs those pivotal childhood experiences to build their love for the construction industry. A fond memory of a trip to the Chicago Children's Museum at Navy Pier, playing in a skid steer loader, might be an experience that inspires a young mind to become a professional contractor. That's at least what Case Construction Equipment thought when it donated a specially modified skid steer loader to the Chicago Children's Museum's Skyline Exhibit.
"Case is delighted to expand our sponsorship of the Skyline Exhibit at Chicago Children's Museum with today's donation of a Case skid steer loader," said Ion Warner, senior director of marketing. "We hope this machine helps stimulate the imaginations of thousands of youngsters and provides a fun and educational introduction to the world of construction."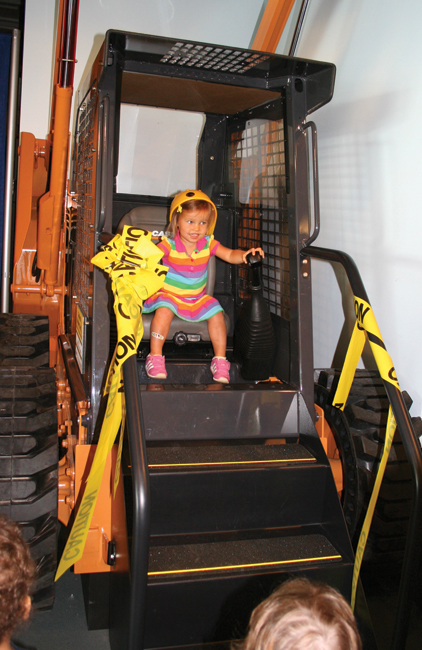 Case, headquartered in Racine, Wis., is a major sponsor of the Skyline Exhibit, where the skid steer will be displayed. The company removed the skid steer's mechanical components to eliminate moving parts, so children visiting the museum will be able to climb into the cab, sit in the operator's seat and let their imaginations take over.
"Chicago Children's Museum gratefully accepts the donation of a Case construction machine," said Jennifer Farrington, president and CEO. "The support we receive from Case and other corporate sponsors helps the museum serve as a vital educational resource to the children and families of the Chicago area and beyond."