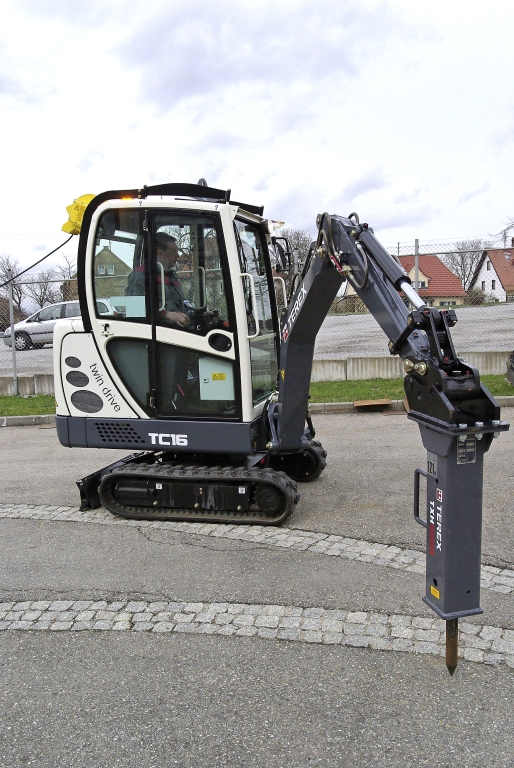 Before the day was in full swing, I was enjoying my morning coffee while Stavros nipped at his fresh gelato. Suddenly, men in black suits grabbed us and brought us to a private conference room high above the show floor. Panic gave way to excitement when we realized where we were — the Terex press conference!
Ron DeFeo, chairman and CEO of Terex, was unable to make the show, so along with a group of Terex specialists, he spoke to the group via speaker phone.
 
The big news for CE readers is that Terex plans to launch a new product line in Q4 2010, four new skid steers (with four more slated for early next year). George Ellis, Terex president of construction, noted these new skid steers would be born of both ASV track loader DNA and other Terex wheeled machine DNA, to the make the ultimate skid steer mongrel. We can't wait to see the results.
The company discussed many other things — especially its company strategy over the last year and into the future. First off, Terex is a company that had revenues of $8 billion in 2008, and in 2009 that revenue had dropped to $4 billion, half of its peak growth achievements of two years ago.
While Terex has grown with acquisitions over the years, (40 since 2002, including the ASV compact track loader line in 2008), it recently slimed down its subsidiaries, selling off its mid range Atlas excavators, its power buggies lines and its very profitable mining business (and hey folks, mining is one of the few segments doing well in this economy).
But it is all strategy, said DeFeo via speaker phone. The company is securing cash liquidity with these divestments, structuring the company to be a global niche player in various product segments and restructuring debt. The company has cut costs internally, improving its Terex business system to grow, and in 2010 the company is manufacturing to retail demand, as opposed to manufacturing to unload inventory. The company hopes to double its business by 2013 without acquisitions, said DeFeo.
That's all for now faithful CE reader. Gotta take a quick break and finish my coffee and Stavros doesn't look too good…I think he ate too much gelato. Updates from JCB and Godwin Pumps, as well as a Photo Travelog update from Day Two!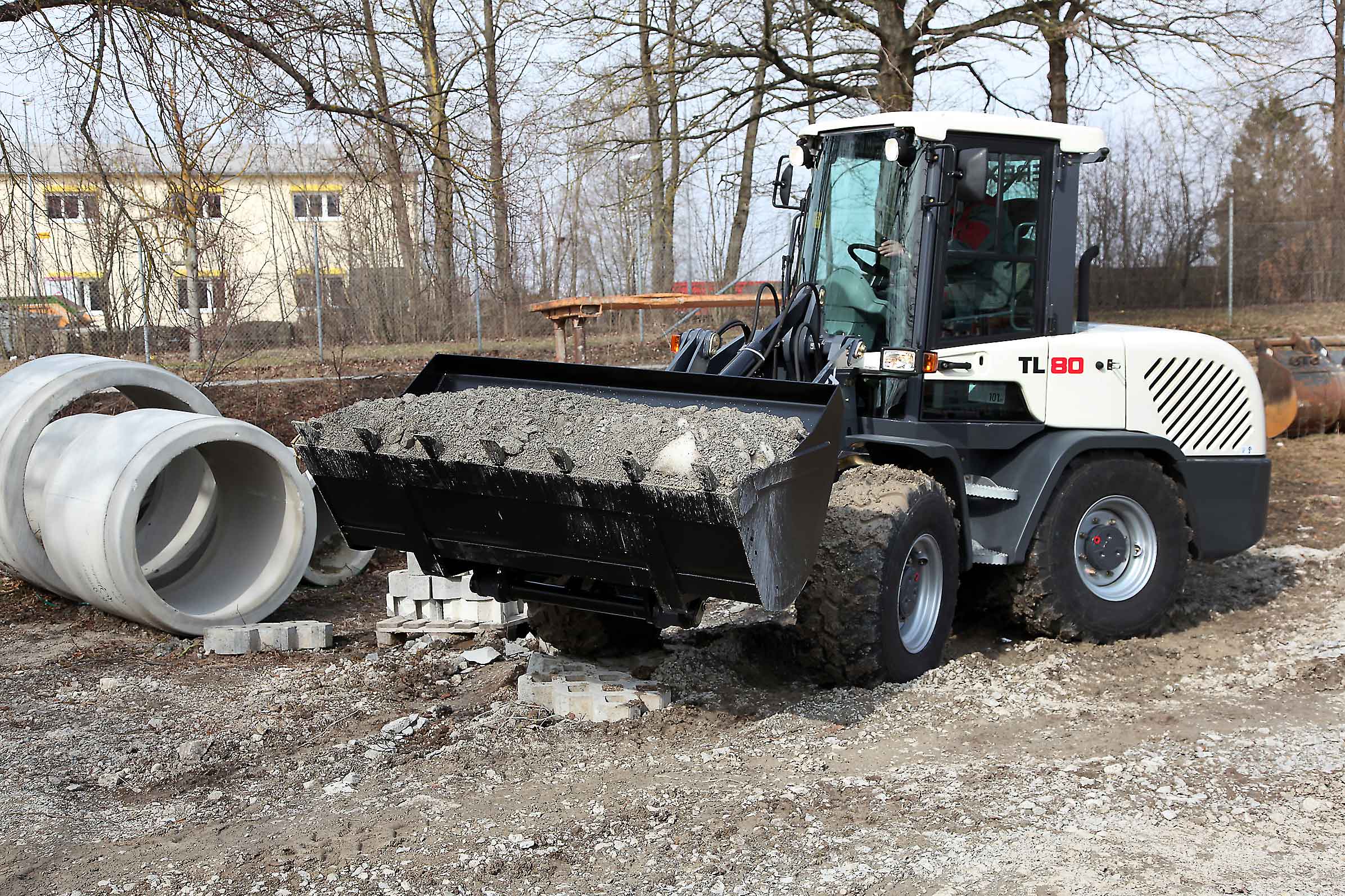 Tags: JCB