The core American machine in the compact equipment category is the venerated skid steer loader. Since its inception in the 1950s, the skid steer has redefined the tool carrier concept in the construction machinery industry, using hundreds of hydraulically operated attachments to fit into almost any construction site. Match that versatility with a relatively cheap cost, intuitive operation and easy transportability, and you have a machine that's beloved by everyone from small landscapers to giant construction contractors. Today, its dedicated track cousin (the compact track loader) is just as popular and versatile. The start of a new year will no doubt mean even more work for such all-purpose machines. To make sure your skid steer and track loader operations begin 2012 in the right direction, we've asked some of the machine industry's biggest minds to contribute their thoughts and advice for owners and operators. Here are some of their insights into making the most of your equipment in 2012.
Keith Gribbins is managing editor and Leanne Butkovic is editorial intern at Compact Equipment, based in Peninsula, Ohio.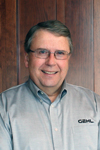 Kelly Moore
Gehl Product and Training Specialist with 33 Years Industry Experience
Any skid steer or track loader owner should know of the importance of maintenance on his or her machines, right? If not, a number of important insights on the regular needs for maintenance, adjustments and lubrication will go a long way toward an extended machine life, productivity and minimal-to-no downtime. First and foremost, the operator's manual for the machine is the bible and should be regularly reviewed. Follow all recommendations by the manufacturer accurately and in a timely fashion. After regular maintenance, the need to document the date and hours of work performed is next. Needless to say, when proper procedures are followed for maintenance, good record keeping is in order. Tackling winter operations is no different than a car or truck. Skid and track loaders need that extra attention for proper coolant levels, fresh engine oil at correct viscosity, a fully charged or new battery and proper tire pressure and track tension. Plug-in engine and hydraulic oil heaters may be necessary in cold regions to aid in starting. Keeping the unit clean inside and out during winter operation is important to prevent corrosion in regions that use sand and salt.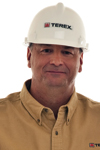 Jamie Wright
Product Manager for Terex Construction Americas
There has been a shift in popularity back to the skid steer loader market. This is largely due to economic trends in the industry. The compact track loader trend started in early 2003 as a result of contractors wanting to get jobs done faster, no matter what the acquisition costs or operational costs of the unit. With the economic downturn in 2008, contractors are being more selective and looking for ways to manage their equipment inventories more efficiently. As part of this, they are adding skid steer loaders back into their fleets since they are able to accomplish many of the same tasks at a lower operating expense. Owners and operators have done wonderful jobs of determining when to use a compact track loader and when to utilize the abilities of a skid steer loader. Applications in certain ground conditions, such as hard surfaces like concrete or rock, can be done at a reduced cost when using a skid steer loader. For example, putting compact track loaders into applications like demolition and road building can cost a customer up to 25 percent more per hour of usage because of excessive track wear in these operating environments over a skid steer loader, greatly impacting their bottom line.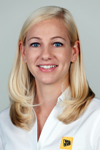 Ashby Graham
Skid Steer Product Manager for JCB North America
Tough economic times over the past few years have caused buyers to hold off purchasing new equipment and, in some cases, even liquidate their fleets. At JCB, we're seeing the beginning signs of business rejuvenation. I think that's because many machines out in the field now need to be replaced. Plus, owners may also need additional machines in their fleets to keep up with the new jobs they're getting. Either way, that's good for us and the entire construction equipment industry. Those people who are in the market for a new skid steer now should first consider how safe the machine is to enter and exit. For example, do you have to climb over large cumbersome attachments? How well can you see your worksite from within the machine's cab? Both of those factors can greatly impact operator safety. When test driving a machine, I also recommend that buyers pay special attention to whether the ride is smooth or rough. I also tell prospective buyers to look for machines with a hydraulic quick-hitch. That type of hitch allows operators to quickly change attachments from inside the machine. Not having to get out and disconnect and connect attachments can greatly impact productivity over time.  
Curtis Goettel
Brand Marketing Manager of Compact Equipment for Case Construction Equipment
Consider your application requirements and whether a radial-lift or vertical-lift machine is better suited to those tasks. Radial-lift machines are engineered for digging, prying and pushing, while the vertical-lift models excel on lift-and-carry applications. Don't just buy the biggest model you can afford. Get the right size to do what you need, and spend your extra money on add-ons to make the job easier and the operator more comfortable and productive. Don't just look at rated operating capacity and price. Remember, rated operating capacity does not mean a machine can lift that much. It only represents half of the force needed to tip the machine. Consider horsepower, breakout force and lift force based on what you really need the machine to lift. Consider the importance of the operator environment, including visibility, comfort and controls. A comfortable operator is more efficient. Comfort refers to more than a soft seat. It also means a quiet cab and no blind spots. Electro-hydraulic controls are taking the next step with programmable feel and response. They allow multiple operators to switch patterns based on what they are more comfortable with. Additionally, operators can now use the advanced instrument cluster [AIC] to program different settings for the boom, bucket and ground speed depending on their level of experience and preference.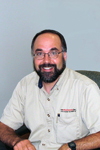 Ron Peters
Product Manager for CEAttachments Inc.
Using the power of your skid steer loader to maximize productivity doesn't mean you need a high-flow machine to do the job. In fact, most contractors own standard-flow machines that operate with approximately 16 to 23 gpm, depending on the model and brand. A standard-flow machine is a valuable tool for many applications, and when combined with a unique attachment, it becomes a productive workhorse, adding versatility, productivity and a good return on investment. Most standard-flow attachments offer simplistic and cost-effective alternatives to high-flow attachments. Many of the new EDGE attachments in CEAttachments' offering for 2012 are specifically designed for standard-flow skid steers with unique features that make them simple to hook up, easy to operate and have plenty of power for residential owners, landscape professionals and utility operators. A unique new standard-flow, in-cab backhoe has the power to dig up to 9 ft, 4 in. like most other backhoes, however, this one runs on only 11 to 15 gpm hydraulic flow, plus the operator can control all of the dig, swing, stabilizer and skid steer controls from the seat of the cab. A new standard-flow wood chipper requires only 14 to 24 gpm and is still capable of chipping wood up to 4 in. in diameter, powering chips up to 20 ft out of the chute.  
Dave Aldrich
Light Construction Dealer Development and Service Manager for Paladin Construction Group
When buying or renting an auger attachment, it is important to match the size of your auger drive to the hydraulic flow and pressure that your skid steer is producing. Choose the auger head or auger bit design to match the type of soil condition you will be working with. For example, choosing an auger drive too large for your hydraulic system will give you fewer rotations on the bit. Too small of a drive will give more rotations on the bit, but less torque. Choosing a fabricated head with teeth placed in a straight line, compared to a cast head with more of an aggressive tooth pattern, to dig through harder ground conditions like compacted soil will make your job more difficult. Both scenarios could cause the excess wear and tear of your auger attachment and/or skid steer, greatly reducing the lifespan of both. When looking to buy an auger attachment, one of the first questions a dealer will often ask is, "What kind of hydraulic system does your skid steer have?" If you come prepared with this information, as well as the type of digging conditions you will be facing, your dealer should be able to recommend the best auger for your application.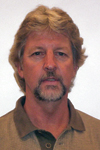 John Comrie
Volvo Construction Equipment Competency Manager for Utility Products
The skid steer loader can be a versatile piece of equipment for countless applications — from landscaping to construction to forestry. Before purchasing a new skid steer loader for your fleet, consider the benefits of buying a single-arm skid steer loader or compact track loader. The single-tower loader arm delivers the loading performance and durability of the traditional design, while improving operator safety, visibility and serviceability. Side entry and exit of the cab, even with the loader arm lifted, eliminates the need for the operator to climb over a muddy or slippery bucket or attachment. Once in the cab, there's no need to make an uncomfortable 180-degree turn in order to sit down. Visibility is improved around the entire machine — rear visibility especially because there's no torque tube across the rear towers. All service and maintenance points on single-arm loaders are easy and safe to access through a forward-tilting cab and large rear compartment service door. Single-arm skid steer loaders are available with radial- and vertical-lift options. Vertical-lift machines are ideal for material handling, such as pallets, bricks or loading large amounts of material into a truck. Radial-lift machines are good for excavating, grading and digging below grade. The single-arm loader design delivers strength and high-quality performance with a wide range of attachments such as buckets, pallet forks, dozer blades, rakes and more, providing more opportunity for year-round operation.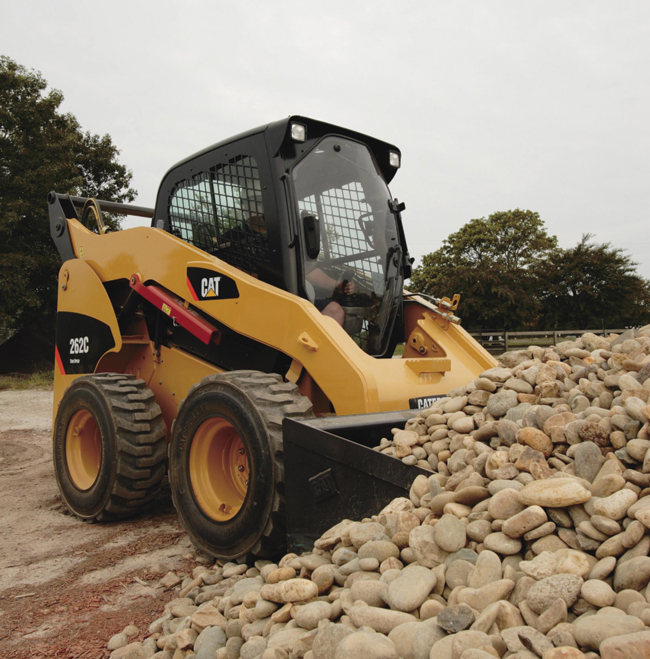 Todd Lynnes
Product Solutions Manager of Compact Loaders for Caterpillar Inc.
Due to the changing EPA emissions regulations coming effective 2012, contractors will have a lot more to consider when buying a skid steer or compact track loader. The regulations will create a dividing line between most manufacturers' product offerings in 2012. Loaders more than 75 hp that currently meet Tier 3 EPA requirements will be required to meet significantly more stringent Tier 4 interim requirements in 2012. Loaders below 75 hp are already Tier 4 interim compliant and will not be affected by the next regulatory change until 2013. These changes will not only come at a higher cost, but will also require owners to be much more in tune with the operation and maintenance requirements of these systems, such as fuel quality, engine oils and particulate filters. Equipment owners will also need to understand if there are any special operating procedures or techniques that may be required to ensure the emissions equipment functions as required to minimize any potential downtime. In a nutshell, equipment owners will face a critical decision in 2012: Purchase a loader more than 75 hp and pay a premium for the new emissions technology, or determine if a lower horsepower loader can provide the productivity required for the job while minimizing cost and possible added maintenance associated with the new technology. Tags: backhoes, Caterpillar, Gehl, JCB, Volvo