For the second week in a row, I jetted down to Charlotte for product launches. Last week, it was Doosan Portable Power and its gen sets, compressors and light towers. This week, it was Terex AWP and the Genie brand to discuss the newly-redesigned RL-4 light tower — an excellent addition to the lighting industry — especially when it comes to a smaller footprint, longer light and faster set up.
Terex AWP (the company's aerial work platform division) invited a small group of journalists down its Rock Hill facility, just outside of Charlotte last Thursday. We did an in-depth walk around of the new RL-4 portable light tower, and here are the highlights:
• The RL-4 light tower is 23.4 ft in height with a width of 59 in. and a stowed length of 85 in.
• It has four metal halide 1,000 W lamps (no LEDs)
• Its high-density polyethylene cover eliminates corrosion and dents
• The light tower also offers a smaller footprint which lets you haul up to 17 units on a 48-ft trailer instead of the 10 units you were limited to with the previous model
• The vertical mast has a unique internal mast brake
• The mast also offers 359 degree non-continuous tower rotation and a retractable mast cable.
• The new RL-4 light tower has a 45-gal tank and an efficient engine which extends the run time to as long as 90 hours
After the product introduction, we toured the company's manufacturing facilities where they make trailer-mounted booms and these new RL-4 portable light towers. Right down the street, Terex AWP also has a pre-delivery inspection facility where the company prepares its telehandlers coming from Europe to be sold in America. We were most impressed with the RL-4, both of these Rock Hill facilities and the 190 Terex team members working in Rock Hill. We took a lot of photos, so enjoy our visual blog below. Look for more in-depth coverage on the event in our October issue of Compact Equipment.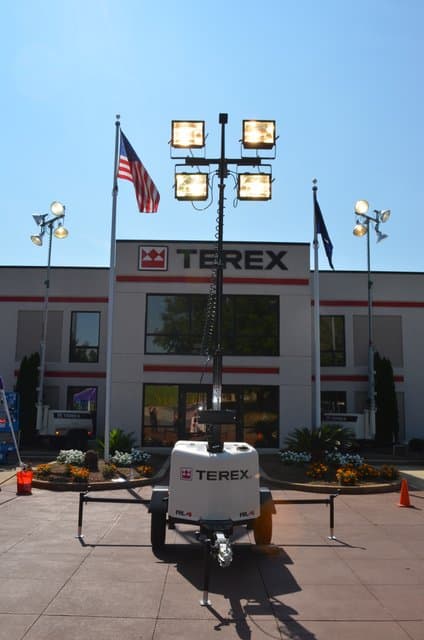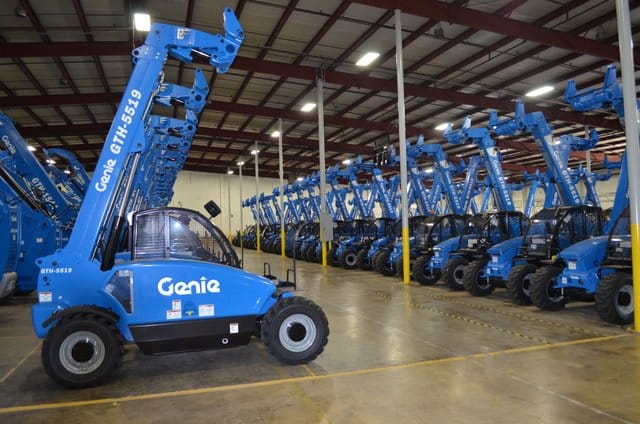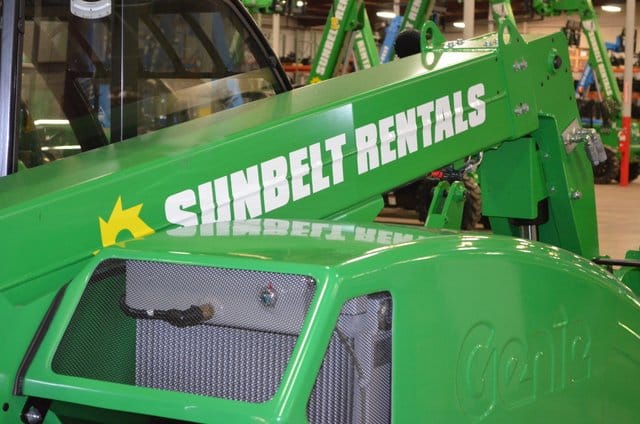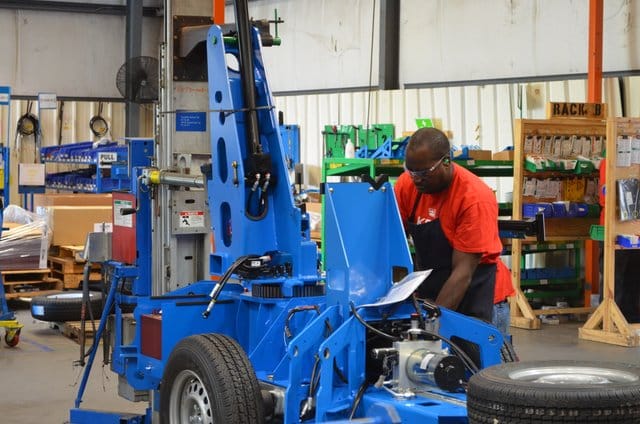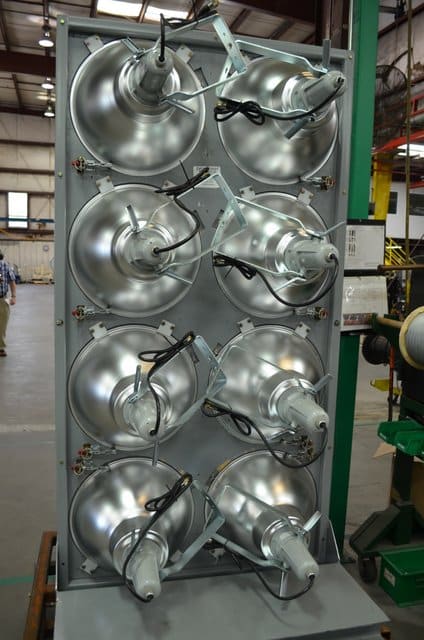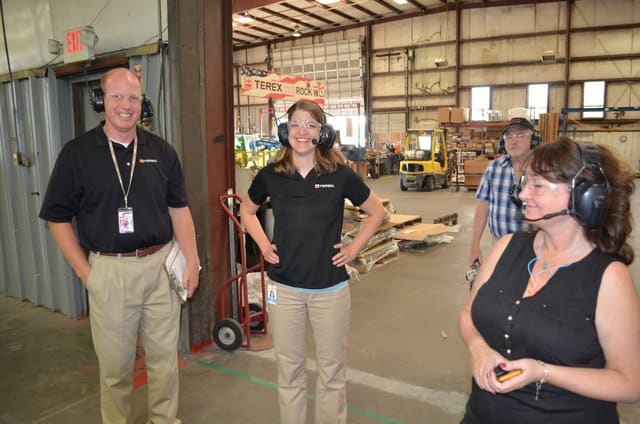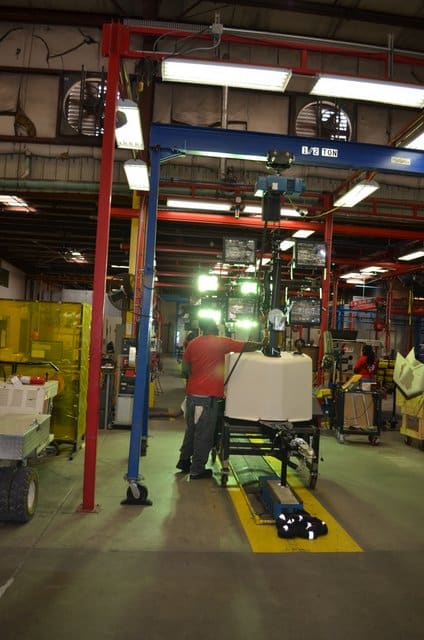 For more on Genie and Terex, visit Genie's website right here. 
Tags:
Doosan Portable Power
,
Editor at Large
,
Genie
,
home
,
RL-4 Light Tower
,
Terex AWP