The Doosan name is coming into its own — especially on the portable power side of the business. Doosan bought the famed Ingersoll Rand brand (and the Bobcat brand) for $4.9 billion back in 2007, and ever since, Doosan Infracore (the mother ship) has been looking to recreate the brand equity of the IR nameplate (especially the impressive history of its air compressors).
Well in 2015, Doosan Portable Power is reaching that level, pushing its brand and products into high gear with not just air compressors but generators and light towers too, while hitting new, impressive realms of quality, competitiveness and efficiency. Here's a big example: Doosan just started making its air compressor airends in house. That's huge. Volume and pressure are the two most important attributes of any air compressor, and the airend is responsible for both. By making its airends in house, Doosan can optimize the design to perfectly suit its products, as well as better manage quality control. If an airend offers a highly efficient rotor profile, it will produce greater cfm output with less horsepower, resulting in lower fuel consumption. That's a win for you, the customer.
Oh yeah, Doosan Portable Power is also starting to use Doosan engines — in its air compressors and generators — and eventually light towers. Development of the Doosan engine-equipped machines is a collaboration with parent company Doosan, which has 50 years of engine-building experience, developing engines across several industries for construction and industrial equipment, power plants, ships and automobiles. So far, these are all Tier 4 Final diesels with a no-DPF solution, and the big talk is how quiet these power plants are. It's just another huge attribute to the revamped Doosan product line that has us buzzing.
I saw all of this firsthand in our trip this week. You'll have to wait till the September print issue to read the entire story, but until then enjoy this photo blog of the trip, where I explored the awesome Statesville manufacturing facility (focusing on its new airend operations), as well as tested out some air compressors on site, operating jackhammers and doing some sandblasting using Doosan's high-caliber compact machinery. The photos show how an airend is made, and then we jump to testing equipment at the end. To say the least, I learned a lot and had a ton fun.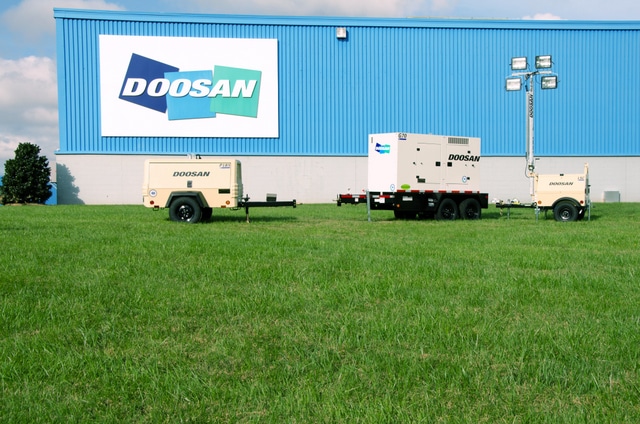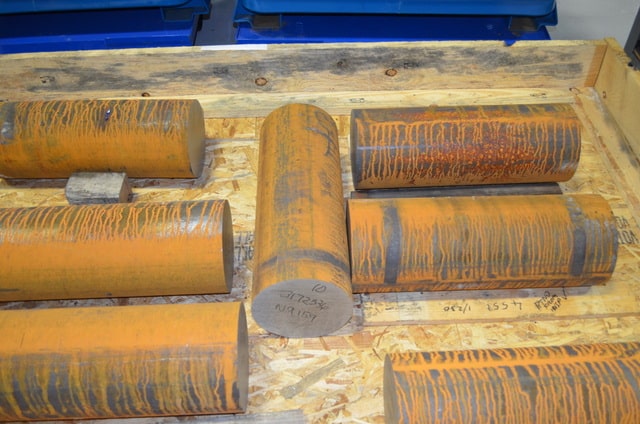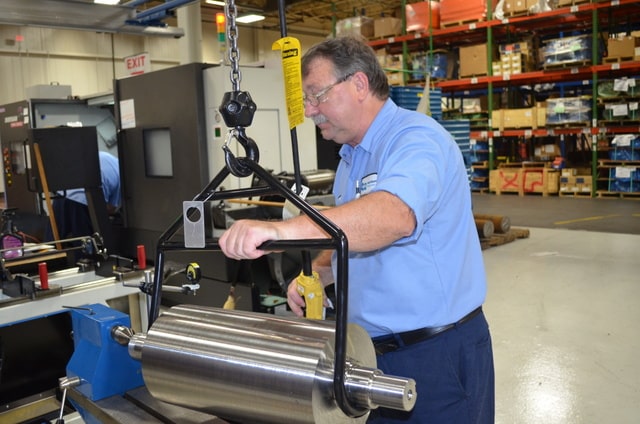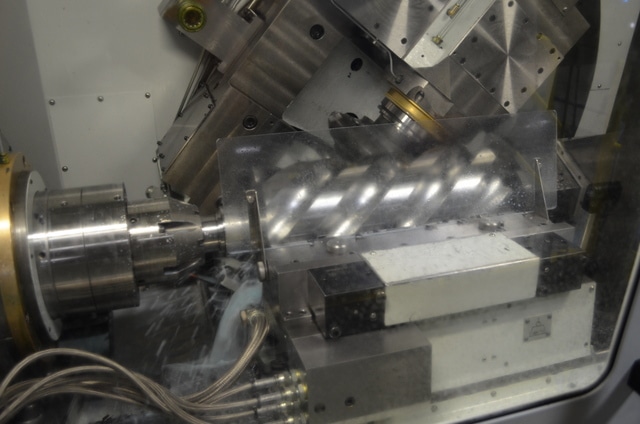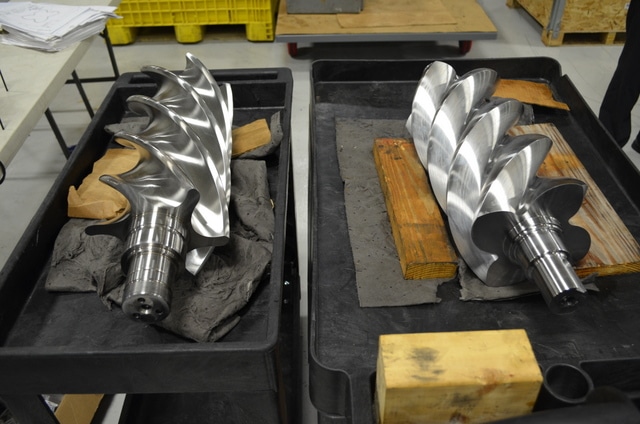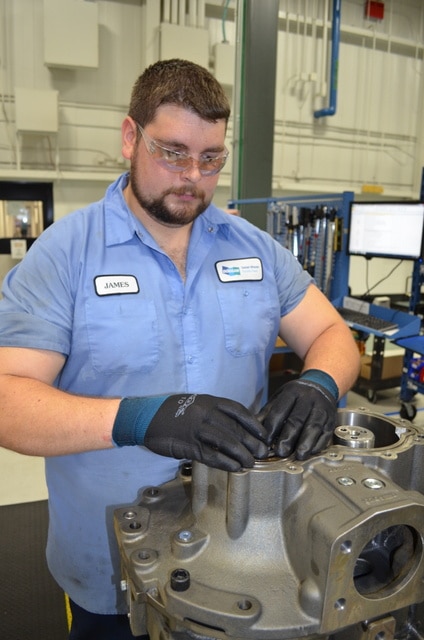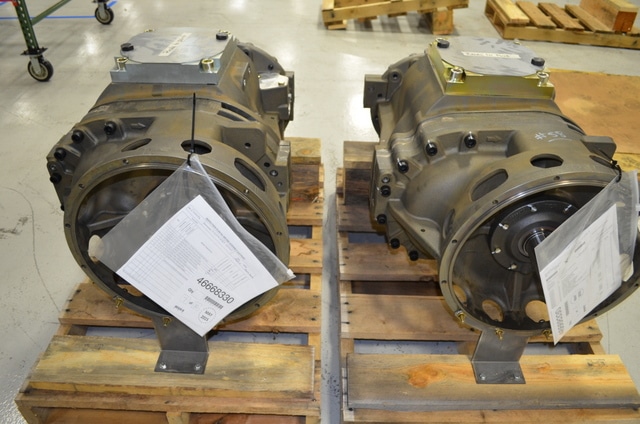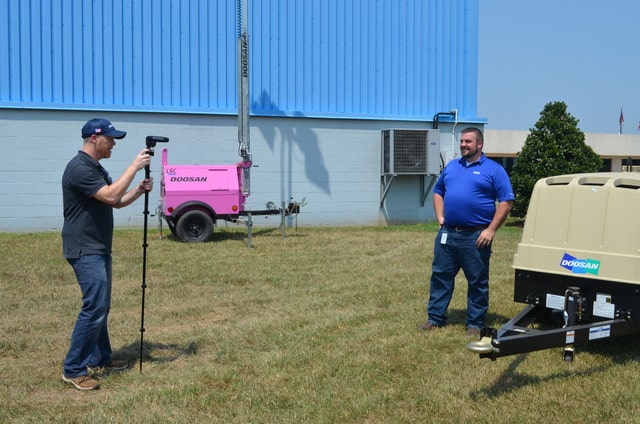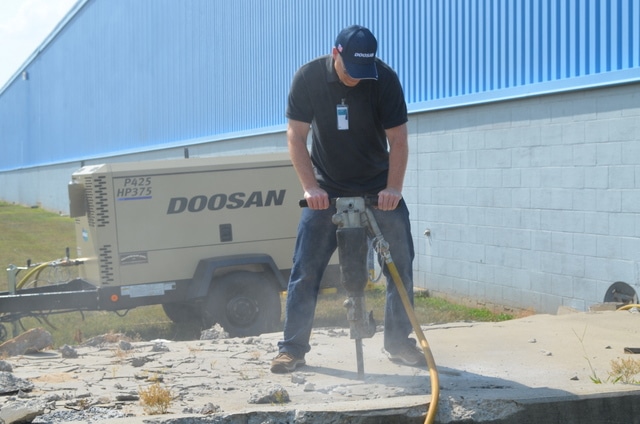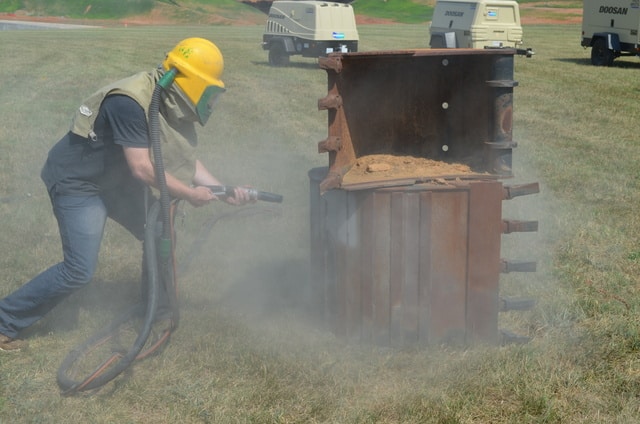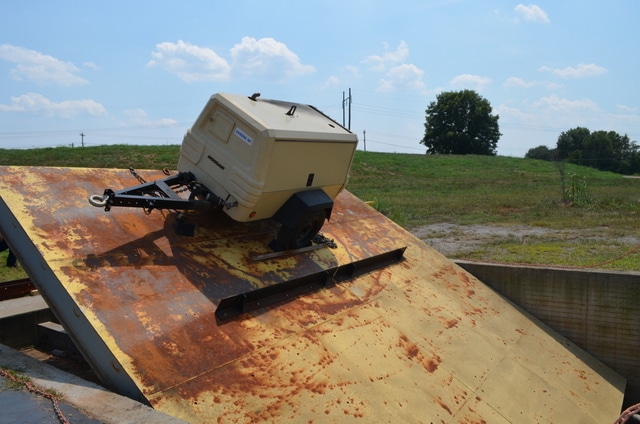 To learn more about Doosan Portable Power, visit its website right here! 
Tags:
Airends
,
Bobcat
,
Doosan
,
Doosan Portable Power
,
home
,
Ingersoll Rand
,
Tier 4 Final