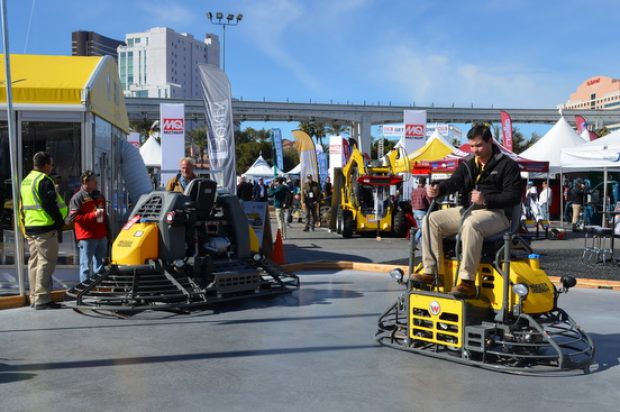 Trade Show Executive honored the fastest-growing trade shows during the Fastest 50 Awards & Summit on May 25-27 at the Bellagio in Las Vegas. Winners were selected based on the highest percentage of growth in each of the following categories: net square feet of paid exhibit space, number of exhibiting companies and number of attendees. In addition to honoring the fastest-growing trade shows, Trade Show Executive presents one show in each of the categories with a Fastest 50 Grand Award.
At this top-notch industry event, World of Concrete, the largest trade show produced by Dallas-based Informa Exhibitions, took home the grand award for fastest-growing annual show in sheer numbers in net square feet, exhibitors and attendance for WOC 2015, out-pacing other annual trade shows for the year. In addition, World of Concrete took the biggest and most prestigious award of the night, the ROCK STAR Award, edging out the other winning events of the night to claim this top spot.
"It's a huge honor to win these awards. WOC is a 43 year-old show, and we are proud to continue to be the industry leader in the concrete nad masonry sector. We work very hard throughout the year to bring the best new products, technologies, and education to our 60,000+ registered professionals and deliver the right audience to our 1,500+ exhibitors. Both of these awards are very rewarding to the entire World of Concrete team, as we have, and always will, work hard to deliver the best show possible to the industry," said Jackie James, Director.
World of Concrete 2017 will be in Las Vegas January 17-20; Seminars 16-20, for another action-packed week, showcasing industry-leading suppliers, new products, world-class education, and over 700,000 net square feet of outdoor/indoor exhibits. Registration for WOC 2017 will open in September 2016.
For more WOC coverage, click this link. We promise meaty content.