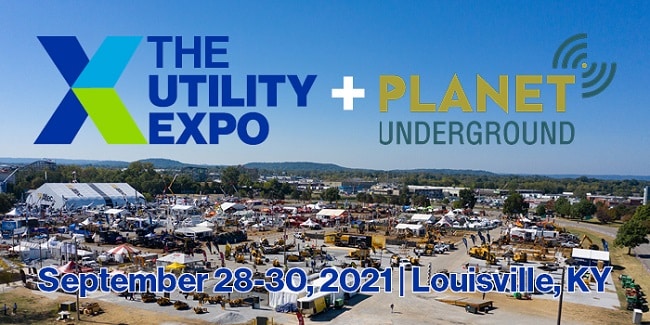 Planet Underground, a key provider of information about underground utility safety, and The Utility Expo are joining forces to bring their "Roundtable Live!" event to the Kentucky Exposition Center every other year as "The Jobsite, presented by Planet Underground." The Utility Expo (formerly ICUEE) is one of Trade Show Executive's "Fastest 50" growing trade shows and is where the utility industry goes to grow.
"The Jobsite will be an amazing opportunity for contractors to learn the latest about equipment and technology from the people they can trust most…their peers," said John Rozum, The Utility Expo show director. "We're looking forward to working with Planet Underground to bring this exciting new feature to The Utility Expo."
The Roundtable Live! has drawn hundreds of visitors to Manteno, Ill., just south of Chicago, for the past three years, demonstrating everything from potholing underground facilities, to staging cross bore demonstrations, to installing utility lines and more.
"Planet Underground is proud to partner with The Utility Expo and the Association of Equipment Manufacturers," said Mike Parilac, Planet Underground CEO. "We look forward to constructing a jobsite and networking area in 2021 that allows industry professionals to learn from their peers in a familiar and relaxed setting."
Planning is already underway for The Jobsite at The Utility Expo. Demonstrations are expected to cover topics including utility locating, vacuum excavation, directional drilling, sewer inspections, trench safety and safety best practices.
Get more news from The Utility Expo here!