Manitou Group is set to unveil new products from all three of its brands — Manitou, Gehl and Mustang — at the 2018 World of Concrete show in Las Vegas on Jan. 23-26 at booth C5845 (that's this week!). To kick it off, Gehl will host a direct broadcast event at their booth on Tuesday, Jan. 23, 10 am PST, announcing a new product design for 2018.
Shown for the first time, at World of Concrete, will be the Gehl RT215 compact track loader and Gehl RS9-50 GEN:3 telescopic handler. The all-new Gehl RT215 is a 72-hp track loader with simplified controls designed for ease-of-use and enhanced control responsiveness. With a rated operating capacity of 2,150 lbs, the Gehl RT215 provides an economical solution for applications that don't require the sophistication of an electrical control system. The RT215 track loader includes Gehl's industry-exclusive features such as standard automatic hydraulic track tensioning, IdealTrax and an optional IdealAccess fold-up door.
The Gehl RS9-50 GEN:3 telescopic handler will also make its debut at World of Concrete. The Gehl RS9-50 GEN:3 telescopic handler is ideal for the masonry industry, providing unbeatable performance at the highest utilization rates. An additional boom section provides extended reach and efficient material placement, and an innovative frame design eliminates the need for front outriggers. In addition, a single joystick option places boom extension and retraction, attachment tilt, auxiliary hydraulics and travel direction all on the same joystick. Developed from the proven RS Series, the RS9-50 GEN:3 telescopic handler has impressive capacity without sacrificing comfort or durability. It can lift up to 9,000 lbs., reach heights up to 50 ft and extend 36 ft, 7 in. The Tier-IV 120-hp engine and four-speed power-shift transmission give it 360 ft.-lbs. of torque with four-wheel drive, three steering modes and speeds up to 20 mph.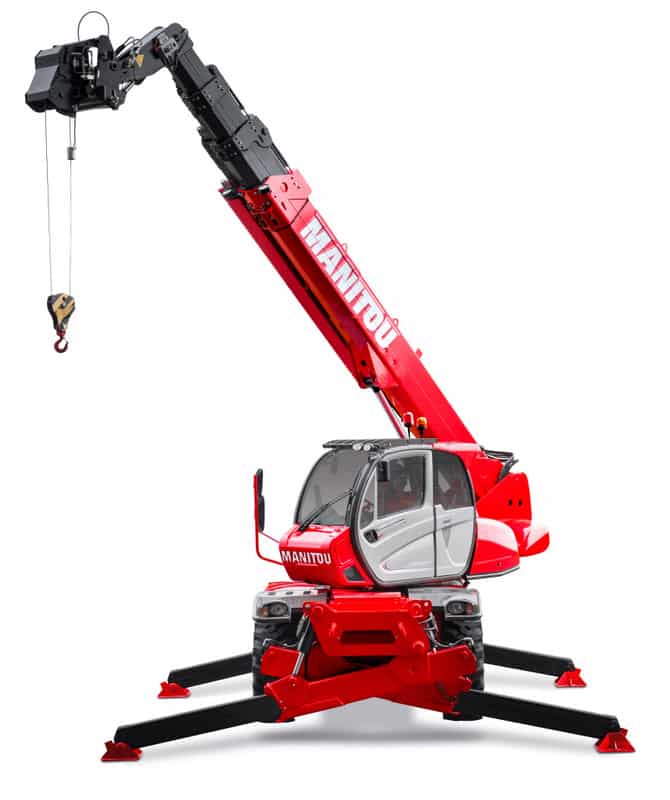 Another machine that is sure to add efficiency on the jobsite is the MRT 2550 Privilege Plus Series 2 rotating telescopic handler. The MRT rotating telescopic handlers have the ability to operate in three working modes — telehandler, winch and platform — performing several tasks with one machine. This capability, along with a variety of attachments, provide more versatility to adapt to multiple applications. The MRT 2550 Privilege Plus Series 2 rotating telescopic handler has a maximum load capacity of 11,000 lbs, lift height of 81 ft and a 156-hp. Mercedes engine. Advanced software allows for precise material handling, continuously analyzing the position of the load in accordance with the working configuration of the MRT.
The Mantiou Group booth will also have the Mustang 3200VT vertical track loader on display. With an operating capacity of 3,200 lbs and newly designed vertical-lift path loader arm, the Mustang 3200VT gives the operator even more pushing power and capacity. This machine boasts top-rated safety features and customized options.
Operators will experience ultimate comfort with a seat mounted pilot joystick, heavy-duty suspension seat and full-color "line-of-sight" dash display. In addition, the 3200VT can be ordered with Mustang's patented IdealAccess fold-up door.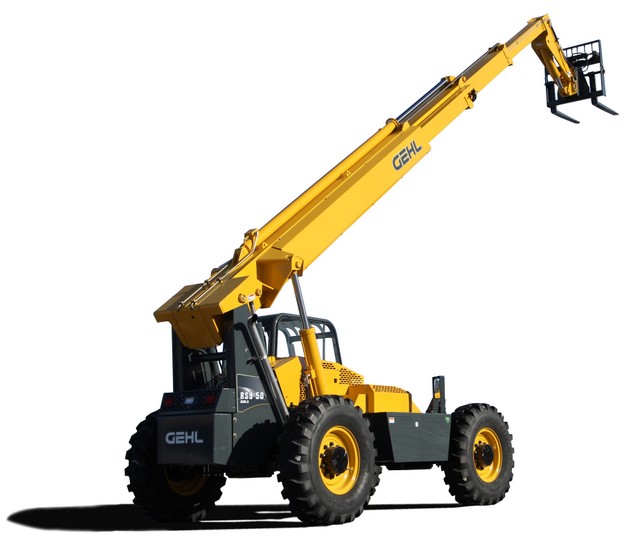 Additional machines on display at the Manitou Group booth (C5845) include the Manitou MRT 2550 rotating telescopic handler, Manitou MT 625 telescopic handler, Manitou MHT 790 heavy capacity telescopic handler, Manitou TMT 55 truck-mounted forklift, Manitou MH 25-4 forklift truck, Gehl V420 vertical skid loader and Mustang 1000M compact excavator.
For more information on the Gehl direct broadcast event on Tuesday, Jan. 23, 10 am PST, or to watch the broadcast, visit www.gehl.com/pilotapproved.
For more information on Manitou Group, click this link. We promise quality content.
Tags:
Gehl
,
Manitou
,
Mustang
,
World of Concrete