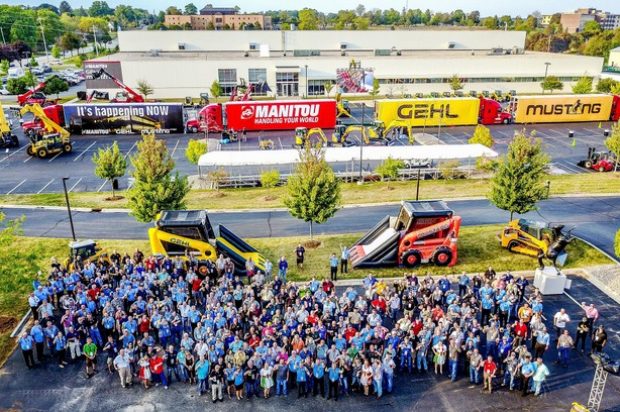 More than 267 Manitou, Gehl and Mustang dealers, representing 229 dealerships across the United States and Canada, joined together for a North American dealer event hosted by Manitou Americas at its corporate office in West Bend on Tuesday, Sept. 26.
It's Happening NOW was the theme of the event, letting dealers know that now is the time to invest in their partnership with Manitou Group as the company grows its brands across North America. More than 62 skid loaders, track loaders, articulated loaders, forklifts, excavators and telescopic handlers lined up for an impressive product parade, showing the breadth of the Manitou, Gehl and Mustang brands.
All eyes were on the new Manitou products unveiled at the parade. Two new rotating telescopic handler models, built to push the limits of lift and load capacity in the construction industry, were sold immediately at the event. Another showstopper was the introduction of three mobile elevating work platform models that were just launched in Canada, and the first three machines on display were instantly sold. Graham Rahal was also in attendance at the event with his Gehl/Manitou IndyCar. Other event festivities embraced local vendors with a Wisconsin Octoberfest flair, including a pig roast by Schwai's Meat Market, local brews on tap from Jeff's Spirits on Main, tents from JK Rentals, county music performed by Bella Cain and fireworks to end the night.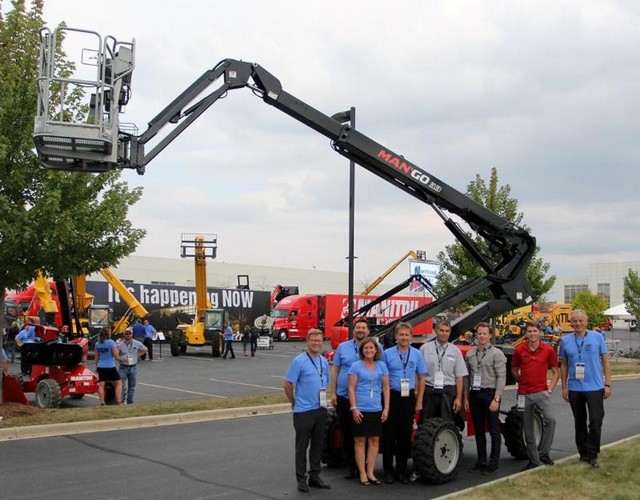 "We were very happy to have so many of our dealers join us for this very important North American dealer event," said Laurent Bonnaure, executive vice president of global sales and marketing for Manitou Group. "Having an opportunity to share our new objectives and build relations with our dealer network is important as we work together to elevate Manitou Americas to the next level."
To learn about Manitou Americas, click this link. Really, what else are you doing?