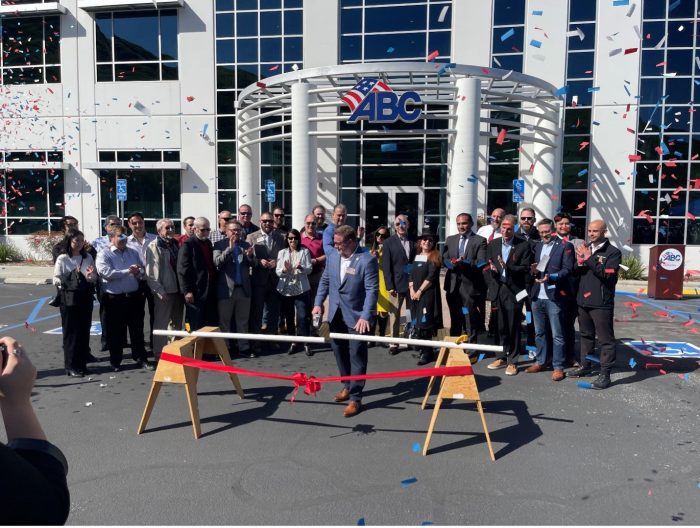 Last week, the Associated Builders and Contractors Southern California Chapter (ABC), hosted hundreds of community members as they cut the "ribbon" of their third training center in Southern California.
"Today is a celebration, but it also represents a continued commitment by ABC and our membership to supply a skilled, trained, and safe construction workforce for Southern California," stated Nick McFayden, ABC SoCal's Board Chair.
Jon Krystafik, Vice Chairman of the Training Trust commented, "Our training facility is unique. You may have toured other facilities but with ours you will see we don't just train one craft. Here Apprentices and Craft trainees are receiving cutting edge training in Electrical, Plumbing, Low Voltage and HVAC/Sheet Metal." Krystafik added, "Our trustees had a dream 10 years ago to train residents in the inland empire. Today it is a reality!"
ABC Southern California Chapter is an association of contractors that believe in the Merit Shop Philosophy. Merit shop encourages open competition and a free enterprise approach that awards contracts and employment based solely on merit, safety, quality, and cost, regardless of labor affiliation. The chapter is one of 68 throughout the country and represents nearly 400 member companies.
We'd love to keep in touch! Check us out on Facebook, Twitter and LinkedIn!