With timely content, new expert presenters and opportunities for both classroom and demo-style learning, Hardscape North America 2023 is a one-stop education resource for contractors and dealers who want to increase sales, drive revenue and build profits. The tradeshow is set for October 18-20 at the Kentucky Exposition Center.
New additions to the lineup this year include two natural stone education panel sessions: Ask the Natural Stone Experts and Tips for Sourcing Natural Stone & How to Make More Money. Also new, the Concrete Paver Installer Course will be only one day, Tuesday, October 17, and it will be offered in both Spanish and English.
An all-inclusive VIP Pass includes 10 education sessions, six hardscape demos and two hardscape workshops for a more than 50% discount compared to purchasing individual sessions. The cost for the VIP Pass is $249 or $209 for CMHA/BIA/NSI members.
Attendees find great value in the VIP Pass. "It was definitely a great learning and networking opportunity. I found the VIP package super beneficial. The classroom style learning was great and super interesting. I took a deeper look into my own budget and pricing program," said Jenni Selby of Selby's Landscaping LLC in Columbus, Ohio, after HNA 2022.
Education Sessions
The 10 Education Sessions on Wednesday and Thursday cover hot industry topics that are applicable for all hardscape and landscape professionals, including:
Financial Master Class for Landscape & Hardscape Businesses, Frank Bourque
Why Walls Fail: The Good, the Bad, and the Ugly, Bill Gardocki
Tips for Sourcing Natural Stone & How to Make More Money, Panelists: Reid Kubesh, Patrick Wells, JP Acosta, and Greg Osterhout
The Economy is Changing, Are You Ready? Frank Bourque
Concrete Paver Installation Efficiencies, Bill Gardocki
Ask the Natural Stone Experts, Panelists: Greg Osterhout, Jim Hieb, Eric Chaloux, and Daniel Wood
Selling with an Echo. How Steady is Your Marketing Drumbeat? Gary Ross
8 Essential Elements of Sales Effectiveness, Randy Anderson
Transform Your Hardscape Business into an Outdoor Living Business, Joe Raboine
Attracting and Retaining Top Talent in a Struggling Labor Force, Sam Gembel
A la carte tickets for the Education Sessions are $85 per session.
Hardscape Demos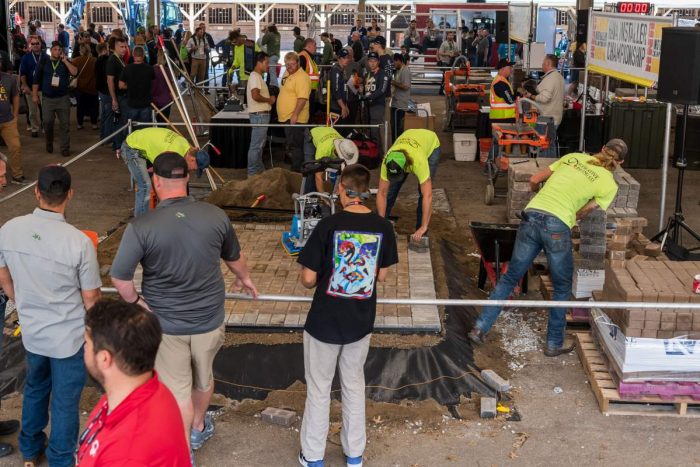 Patrick Murray and Kenneth Deemer, along with their team from Local Roots Landscaping, will return to lead six demos on the newest installation techniques and best practices for companies that want to be on the leading edge. The demos, held Wednesday, Thursday and Friday outside in the Hardscape House, will highlight:
Segmental Retaining Walls
Paver Installations
Hardscape Toolbox – What's in Your Trailer?
New Products and Ideas – The Movers & Shakers
Water and Fire Features
Outdoor Kitchens and Other Enhancements
An $85 registration upgrade includes all six sessions.
Hardscape Workshops
Two hardscape workshops on Thursday, October 19, offer the opportunity to learn insider tips and tricks from respected industry veterans:
Estimating Hardscape Projects with Confidence, Donny Duke
Secrets of Production Management and Crew Motivation for the Hardscape Jobsite, Frank Gandora
A la carte tickets for the workshops are $85 per session.
HNA 2023
Early-bird registration for the tradeshow is available for $25* (fees increase after Thursday, September 7). Registration provides access to both HNA and Equip Exposition tradeshows including their indoor exhibits, newly expanded West Wing, access to the Hardscape House and 30-acre Outdoor Demo Yard. It also includes the Wednesday keynote, the opportunity to watch the HNA Installer Championship competition in the Hardscape House and the HNA Hardscape Project Awards Recognition & Ceremony, as well as two nights of free concerts, a welcome party and free parking at the Kentucky Exposition Center.
For complete education schedules or to register, visit HardscapeNA.com.
I hate to be the bearer of bad news, but sometimes you can't have it all… unless you rent. From finding the right dealer to scoring the perfect rental machine, we have you covered!