We've been in Atlanta the last three days, exploring Kubota's expansive annual dealer meeting. Dealers and their employees and families came from all over the United States and Canada, descending on the Georgia World Congress Center to participate in sessions, mix with product experts and executives, watch machine demonstrations and order and buy equipment. There was (of course) much food and drink, as Kubota Manufacturing of America Corp. (KMA) and its dealers had much to celebrate.
Compact Equipment was invited out to KMA's Gainesville, Ga., facility on Monday to commemorate the making of Kubota's one millionth unit produced in the United States; it was a suped up RTV utility vehicle to be auctioned off at the aforementioned dealer meeting in Atlanta, with proceeds to benefit the Farmer Veteran Coalition (a very cool charity organization we got to meet). Also, KMA recently announced the groundbreaking of a 502,000-sq ft manufacturing facility in nearby Gainesville-Hall County, on top of it announcing it had sold its two millionth retail unit in the United States (a B2320DTN-1 tractor). With all of these achievements in mind, we traveled out to a Conyers, Ga., proving ground where we watched equipment demonstrations (pictured above).
Alas, it wasn't all great news. Kubota did announce that it has decided not to ship its new skid steer product line at the moment. None have been sold in America as of yet, and there is no release date for its skid steer line that we previewed earlier this year. We'll get more in depth on the subject in our November/December print issue of Compact Equipment, but Kubota says the product just hasn't met the company's strict brand quality requirements. It continues to undergo more testing and improvements.
Overall, the meeting was pretty engaging. Lots of cool equipment was released — a compact tractor loader backhoe with a 14-ft dig depth, a conversion utility vehicle that easily goes from two rows of seating to a huge back bed and a hydraulic powerhouse track loader. We'll cover those units in an upcoming blog tomorrow. We also took a lot of photos of the entire event (some are below). Look for a big feature on our visit in our upcoming print publication.
Keith Gribbins is associate publisher of Compact Equipment.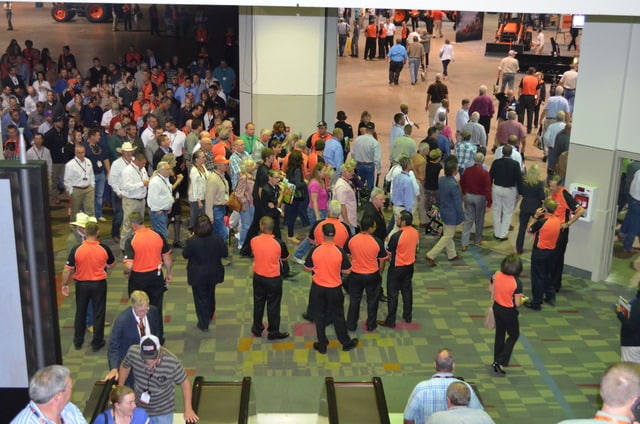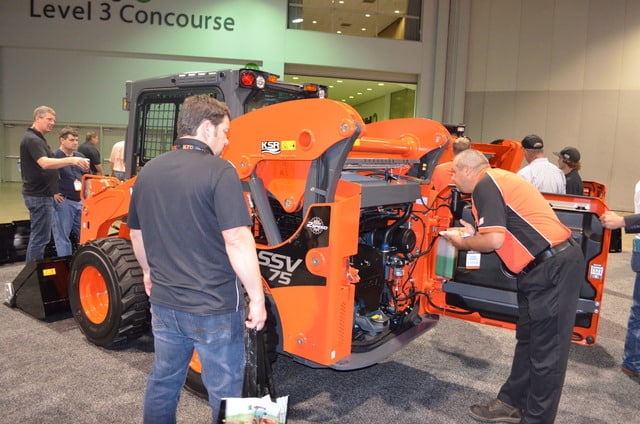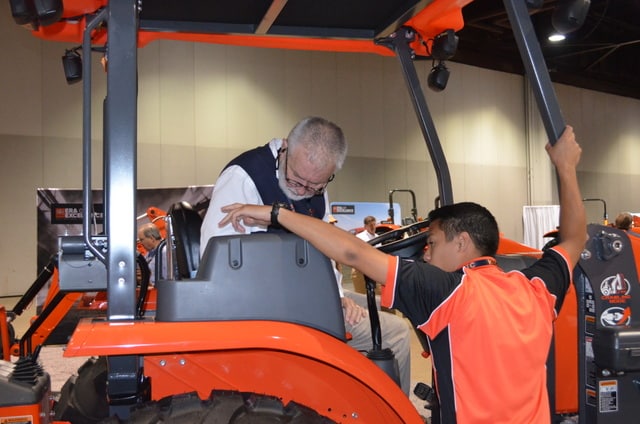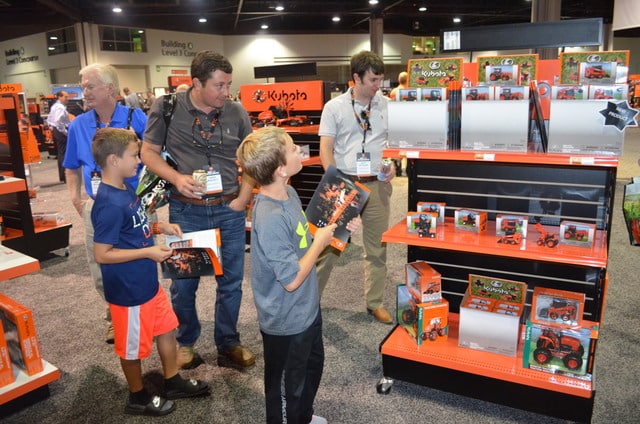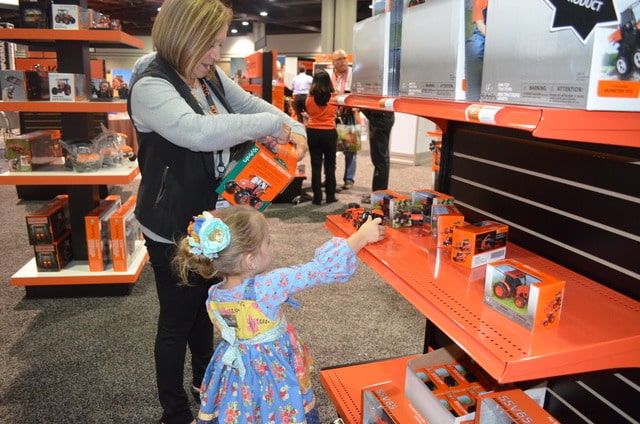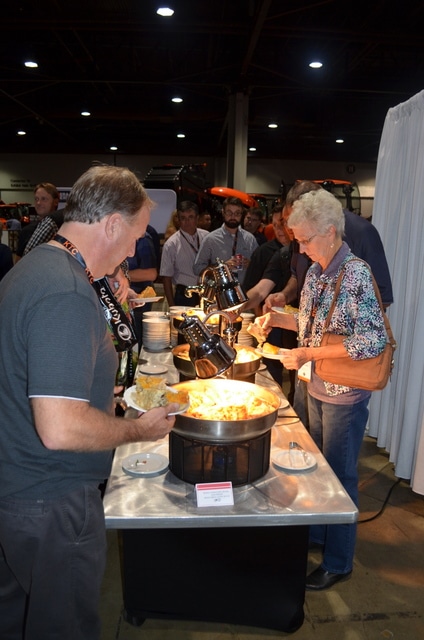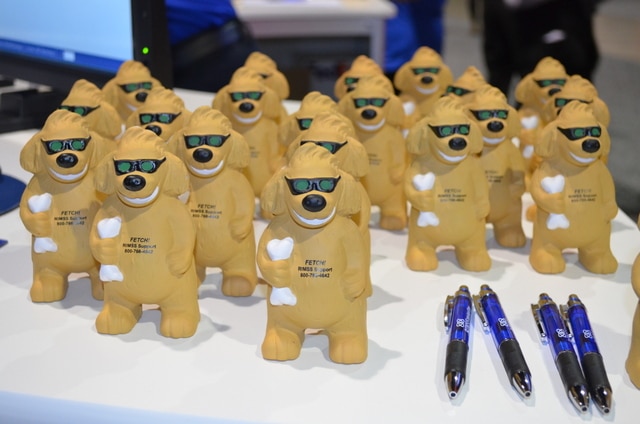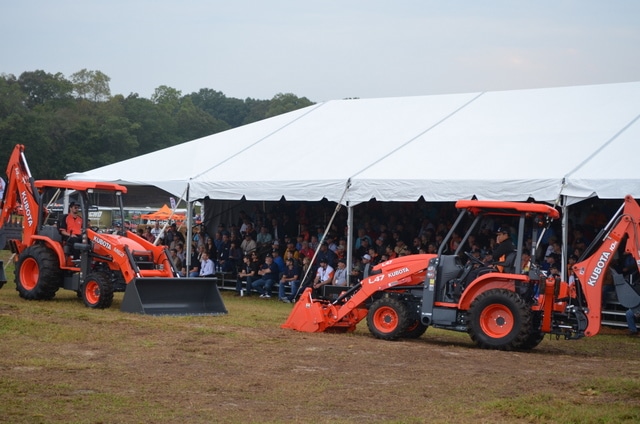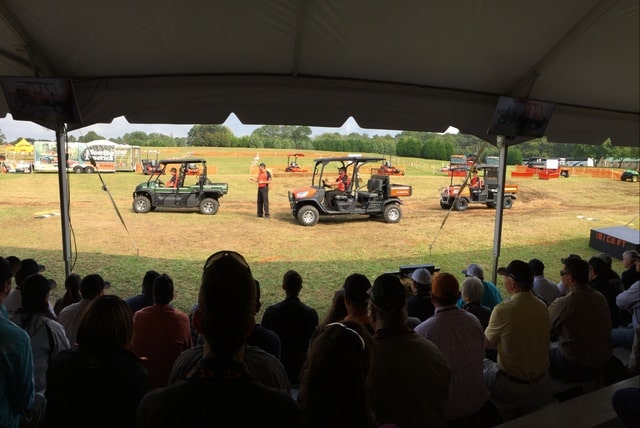 For more articles on Kubota, click this link. We guarantee interesting copy!