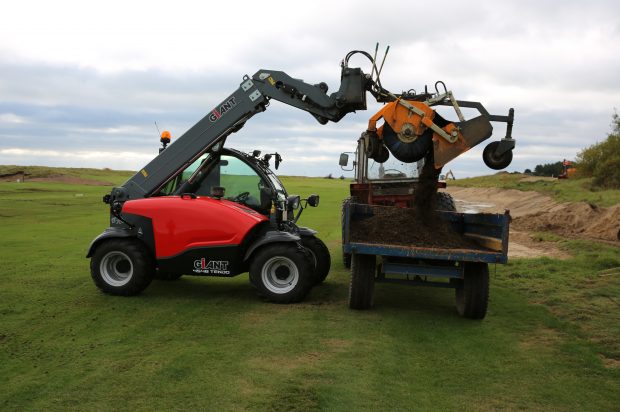 Whether it concerns landscaping, hardscaping, municipalities or anyone who maintains roads and paths: GIANT machines clean, sweep and demolish!
At GIE+EXPO TOBROCO-GIANT will show exactly how versatile the loaders and telehandlers can be. Nowadays work has to be carried out as efficiently as possible, regardless of the sector, and deadlines are widely represented. The increasing labor shortage in many industries is intensifying this pressure. At the same time, everyone has an obligation to ensure that people have a safe and comfortable workplace. Machines from TOBROCO-GIANT present themselves as multifunctional all-rounders that help to make work easier and more efficient in a safe way.
Wide range of machines and attachments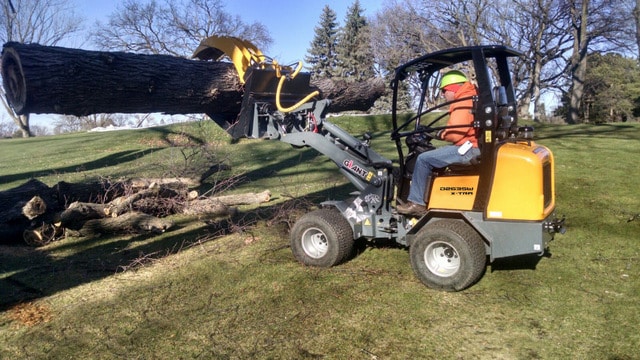 During the show TOBROCO-GIANT will have five machines at booth 11608. The SK251D mini skid steer will be displayed with a hedge trimmer and there will be three loaders (D254SW. V452T HD and V6004T X-TRA) and one telehandler (4548 TENDO). The wheel loaders are equipped with a finishing mower, flail mower and sweeper broom. The perfect attachments for maintaining lawns, fields and roads or drive ways.
At the outdoor demonstration area there is the possibility to try the machines and to see how the compact dimensions ensure that the machines can operate in small spaces. Test the articulated pendulum joint that provides maneuverability and stability over uneven terrain without any compromise to the performance. Here you can find one telescopic loader (D254SW TELE) and three loaders (D263SW X-TRA, V452T X-TRA HD and V6004T). Shift some logs with the D254SW TELE and experience how powerful the smallest loader from TOBROCO-GIANT is.
For the second year in a row TOBROCO-GIANT USA will be present at GIE+EXPO. This year TOBROCO-GIANT will focus on the 10 reasons to buy a GIANT wheel loader instead of a skid steer loader. Besides the fact that GIANT machines are bridging the gap between skid steer loaders and large wheel loaders, there are many other reasons.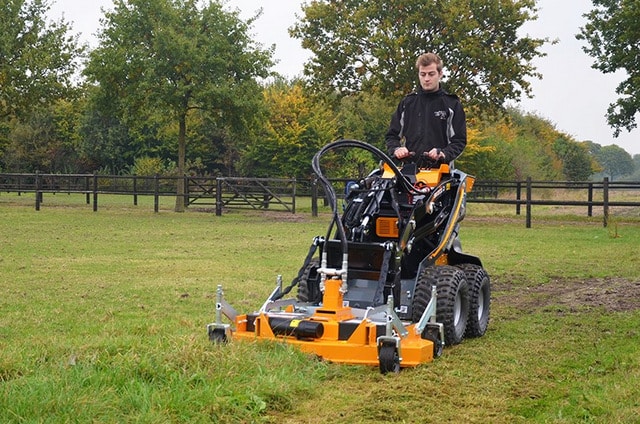 Ease of entry and exit, 360-degree, visibility, versatility and a high productivity are only a few of the reasons. At booth 11068 and on the outdoor demonstration area you will find skid steer loaders, (telescopic) wheel loaders, telehandlers and attachments. So you can experience the benefits of a GIANT for yourself.
For more info on TOBROCO-GIANT, click this link. If you dare!