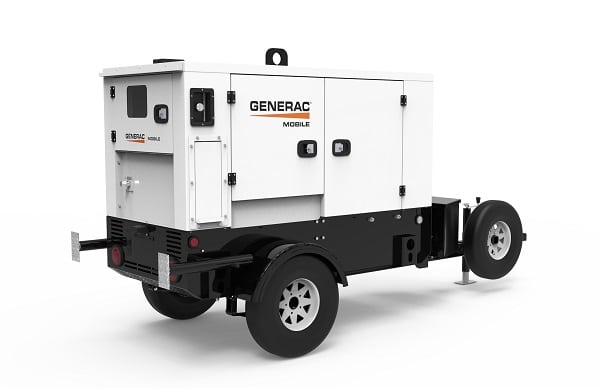 Generac offers the highest level of equipment, knowledge and service solutions in engineering procurement construction. Attendees at CONEXPO 2020 will see first had Generac's newest, innovative product offering through its Generac Mobile, Generac Pro and Generac Industrial lines. A leading manufacturer of mobile light towers, generators, heaters, pumps and dust suppression solutions, Generac Mobile has been a trusted equipment provider for over 30 years. Generac Pro is the premier provider of rugged outdoor power equipment for residential, commercial and municipal needs.
In addition to new products, the assortment of equipment showcased by Generac (Booth #S60852) will also include of the following:
Generac Mobile:
MLTS with new and improved features
New Hybrid LED light tower
New Solar light tower
New MLT4060KVCAN LED light tower
New MTP8" Trash Pump
New and improved MDG25 diesel generator
New MFH900 flameless heater
LINKTower Electric LED light tower
Generac Pro:
iQ3500 Inverter Generator
GP3500io Inverter Generator
XC8000E Series Portable Generator
Walk-Behind Field and Brush Mowers with 26-in. and 30-in. Cut
Generac Industrial:
New spark ignited 4.5L engine inside of a level 2 sound attenuated enclosure
New TX 200A and New TX 400A switches
Manual PSTS switches
Generac Mobile strives to be your one-stop-shop for your mobile power equipment needs. Our experts can help determine the best solution to fit your needs for unmatched value and customer experience.
Many of the products under the Generac Pro brand are powered by the company's G-Force engines, originally designed by Generac specifically for generator applications and first introduced on the company's XC Series portable generators.
For decades, Generac Industrial Power has designed and manufactured diesel, natural gas and bi-fuel generators, which can work alone, or be paralleled to provide you with the most innovative solutions. We provide a world-class industrial distributor network that stands behind you 24/7/365, as well as access to our in-house technical experts.
For a personalized demonstration of Generac Mobile, Generac Pro and Generac Industrial new products, visit the Generac Mobile booth #S60852 at CONEXPO Show 2020 March 10-14 in Las Vegas.
Tags:
CONEXPO-CON/AGG
,
Generac