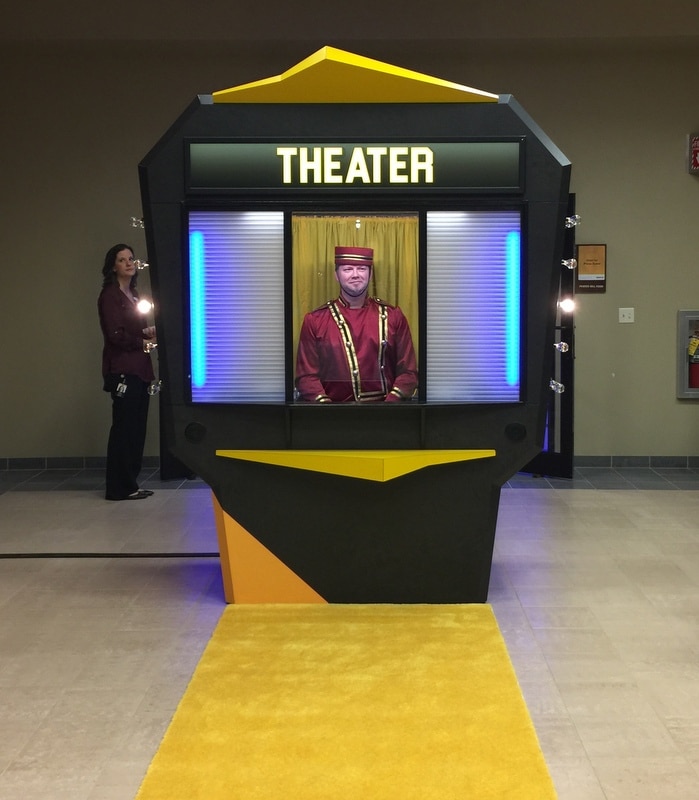 Last week, we got the (er) yellow carpet treatment in Peoria, Ill. We flew in to examine and operate Caterpillar's newest equipment — excavators, wheel loaders and the company's newest market entry — utility vehicles or UTVs. The company heralded the event with the cool movie premiere theme you see above, and the headliner for the event was Cat's new trio of excavators in the 20-metric-ton category.
These units are a little big for the pages and posts of Compact Equipment, but the three excavators represent an interesting new strategy for Cat's excavator and equipment lineups overall.  The three excavators are different grades of a 20-ton model unit, but all were engineered with a "digital heart" — the idea of a) using highly efficient electronic components (like pumps and fans) to conserve fuel and make maintenance easy and b) capitalizing on "upgradable" operator tech and machine control systems (grade control to swing fencing) that run through a user-friendly touchscreen interface in the cab.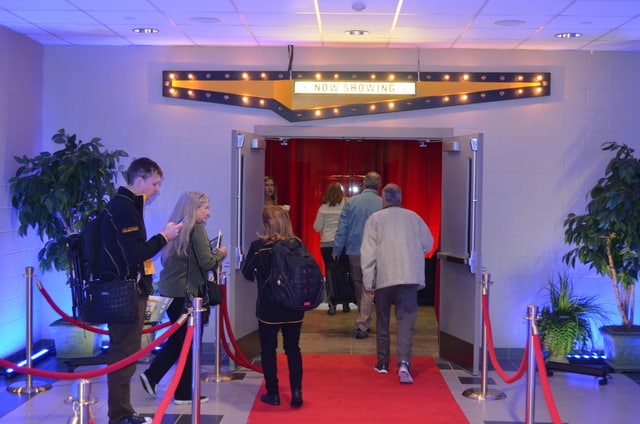 Caterpillar also introduced its first-ever Cat utility vehicles at the event — the gasoline-powered Cat CUV82 and diesel-powered CUV102D. The CUV82 and CUV102D feature a rugged steel cargo bed and offer 1,000 lbs of total rear cargo capacity and 2,000 lbs of towing capacity for outstanding performance in a variety of applications. The new CUV082 and CUV102D utility vehicles boast a four-wheel independent suspension system with a front sway bar. These new Cat UTVs can quickly maneuver over rugged terrain at the worksite at speeds reaching 45 mph (units can also be regulated down to 25 mph). The CUV82 is powered by a 0.8L three-cylinder gasoline engine delivering 50 hp, while a 1.0L three-cylinder diesel engine delivers 25 hp to the CUV102D.
But that's not all. Cat released a new price-point parts brand called Yellowmark at the event, talked new engine technology, discussed new inverters and homeowner gen sets and lots more. All of this will be discussed in our upcoming January issue of Compact Equipment. Until then, enjoy this photo blog of the event.